Have you ever wondered what it feels like to taste a dish that transports you to a distant place? Or how it would be to savor a unique bite that challenges your taste buds? Now, at ATELIER Playa Mujeres, new gastronomical experiences pave the way.
We invite you to immerse yourself in a world where food is an art form that brings us together and allows us to explore different cultures and traditions. In this blog, we'll take you by the hand on a journey filled with flavors, textures, and smells that will awaken all your senses in each of our new culinary experiences.
Evolving Gastronomic Offer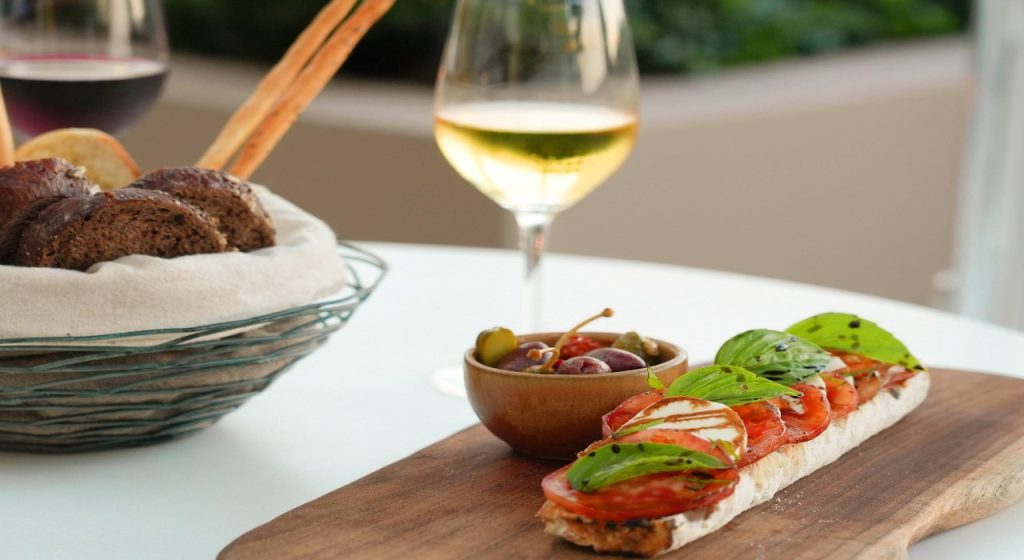 Our love for cuisine drives us to explore new techniques and experiment with surprising flavors. With renewed menus in each of our restaurants, every dish is a meticulously crafted masterpiece, aiming to highlight the quality of ingredients and provide you with a unique explosion of textures and flavors that will awaken all your senses.
Exploring every corner of ATELIER Playa Mujeres, get ready to indulge in exclusive and delicious culinary options that will surprise you throughout your stay.
Such as our Hidden Treasure "Piccolo Bistro," a space where fine wine, tapas, cold cuts, and exquisite cheeses come together to create an exceptional pairing, highly recommended by our Arteleros that will take you on a journey to delight your senses.
We have created beautiful spaces that envelop you in an unparalleled gastronomic experience, revamping our dining areas to provide an elegant and cozy ambiance where every bite is savored in a sophisticated and relaxing environment. Every detail has been carefully thought out to make you feel like you're in a culinary dream.
By introducing new pairing options for those who wish to go further, our team of expert sommeliers and mixologists has carefully selected a variety of wines and cocktails for you to discover the perfect combination that will elevate your gastronomic experience to another level. Allow yourself to be guided by their knowledge and expertise and be surprised by their recommendations to transform each dish into a symphony of flavors
New Culinary Experiences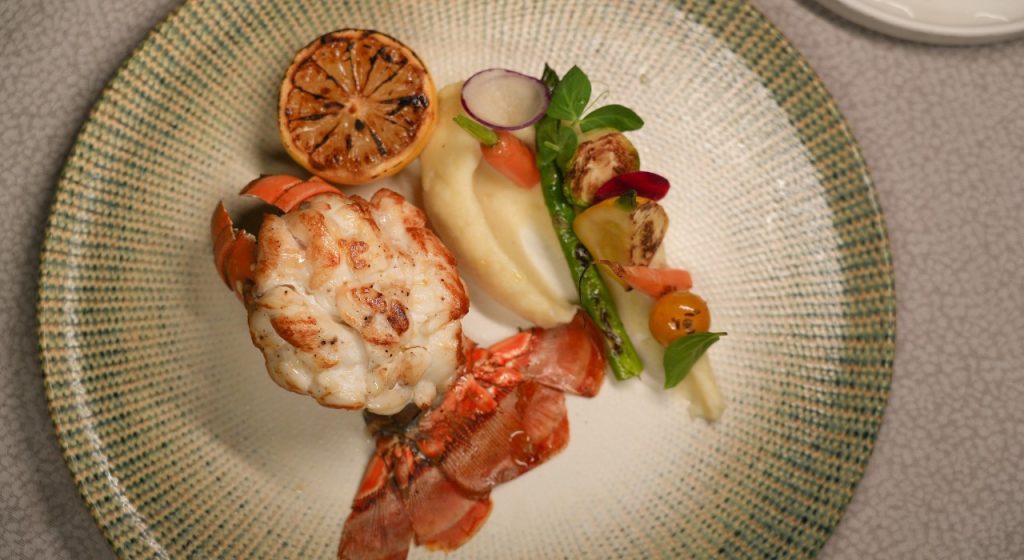 Picture this: you embark on a journey where each bite is a discovery, where smells transport you to distant places, and where flavors make you vibrate with pleasure. This time, your visits to ATELIER Playa Mujeres reach a new gastronomic level.
In addition to our iconic 14 dining venues, you will transition from being a spectator to becoming the protagonist of your favorite dishes and beverages. Our goal is simple yet exciting: to share our culinary experiences with you and explore the culinary treasures the world offers together.
Cooking Classes
Whether you're a gourmet expert or someone who enjoys a sound bite, our mission is to surprise you and take you on a culinary journey that will leave a lasting impression on your palate.
Embark on a new adventure by learning the iconic recipes of unique cultures and traditions worldwide. Discover the roots of their ingredients, and experiment with flavors, textures, and culinary techniques that each place has adopted and perfected to gift us with delicious dishes today.
Sushi, Ceviche & Guacamole Making Classes
Have fun while learning the techniques and preparation methods of the most emblematic plate of Japanese culture, sushi. You will learn the foundations to prepare a delicious ceviche using citrus fruits such as lime, bitter orange, or lemon. And the best part is that you can also learn how to make the perfect sauce in our guacamole class!
Indulge yourself with the delightful Caribbean flavors that the fruits of the sea and the wonders that happen within the kitchen bring to you, offering dishes that will delight your palate from the very first bite.
Put your culinary knowledge into practice and be amazed by the chef within you. Do you love the idea? We love it even more!
Learn Mixology and Cocktail Making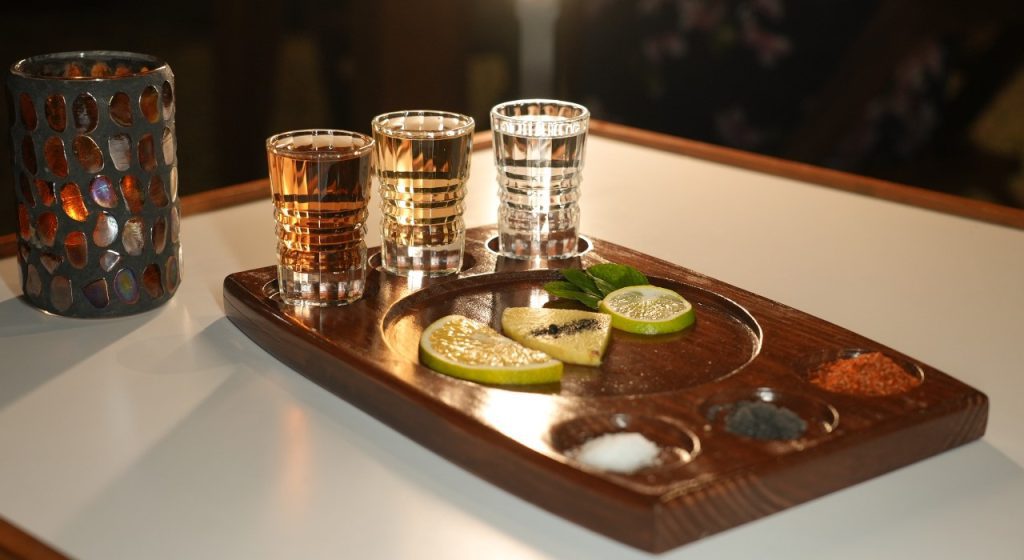 Get ready to be seduced by the most tempting flavors, to delight in images that will make your mouth water, and to learn more about the world of mixology and classic cocktails waiting to be discovered.
We are here to inspire you, awaken your curiosity, and share your passion for great drinks. Tequila, rum, vodka, gin, all spirits take center stage in our classes on classic cocktails, as well as in the mezcalitas class that opens its doors to delight all our guests, getting to know their history and savoring the characteristic freshness of this classic beverage.
Furthermore, you will uncover the detailed and structured process of producing an essential distilled spirit for Mexicans: Tequila. In our Tequila Tasting, you will be guided through the different nuances of Tequila, exploring its aromas, flavors, and textures. Combining them with specific ingredients will expand your knowledge and help you learn new ways to enjoy and pair this ancestral Mexican drink.
Reservations made easy!
ATELIER Playa Mujeres is committed to providing you with the best experience to make your stay enjoyable, comfortable, and unforgettable. In line with our pillar of Surrounding Technology®, we have developed a new stress-free reservation system, allowing you to quickly secure your spot in our over 13 restaurants.
As a guest with us, you will receive your ATI Code once you have completed the check-in process, and you can use it at any of our totems located throughout the various cozy facilities of the resort. The ATI Code will make your stay more enjoyable and your gastronomic experience more innovative.
To use it, you must make a reservation with your ATI Code, wait for the confirmation email, and you're all set! Now you will truly be enjoying our exclusive Barefoot Luxury® like never before.
The time has come to conquer the world together! Because, after all, food is much more than sustenance: it is a universal language that unites us and invites us to celebrate life.
If you're already prepared for your upcoming visit, what are you waiting for to include all these new activities in your itinerary?
Reserve your stay today by accessing our website, where you'll find the best price guaranteed to book your next vacation. You're in for a great time!