Everyone loves to be pampered and to be treated like royalty when enjoying a much-needed vacation to relax, recharge, and enjoy with no stress whatsoever.   
For that reason, ATELIER Playa Mujeres is happy to announce the addition of an exclusive and personalized Butler service at the resort complex for guests who decide to stay at INSPIRA Suites during their all-inclusive Barefoot Luxury® escape to Playa Mujeres.  
Come see what all the hype is about and why the new personalized Butler service that caters to guests' needs before, during, and after vacations will have you wishing you could stay forever! 
Personalized Butler Service & Handcrafted Hospitality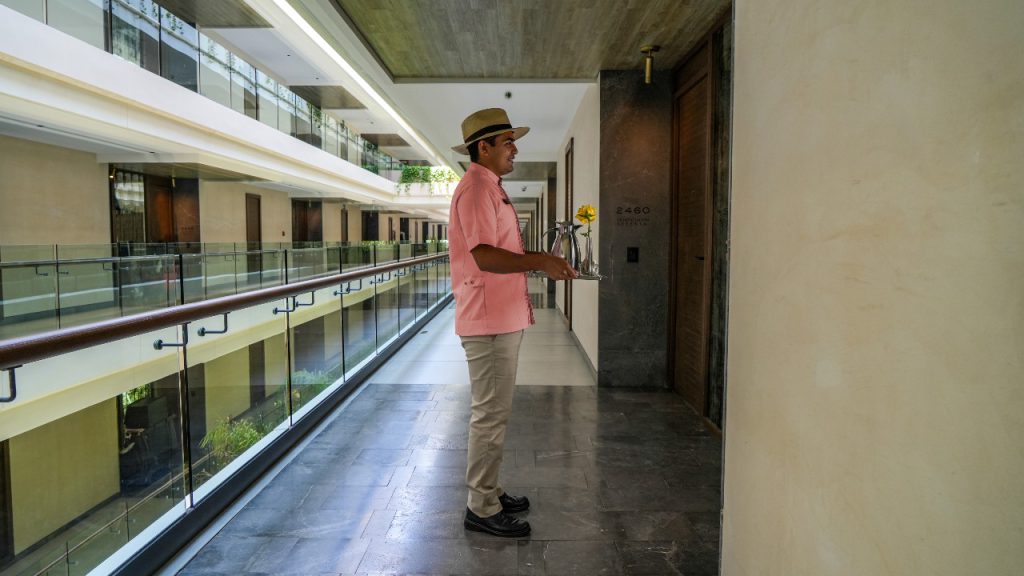 In ATELIER Playa Mujeres, our team of passionate and professional Butlers are enthusiastic about service and always on the lookout for opportunities to make guests feel special and right at home while honoring and representing the core pillar of Handcrafted Hospitality®. 
Butlers: Handcrafters of Luxury Service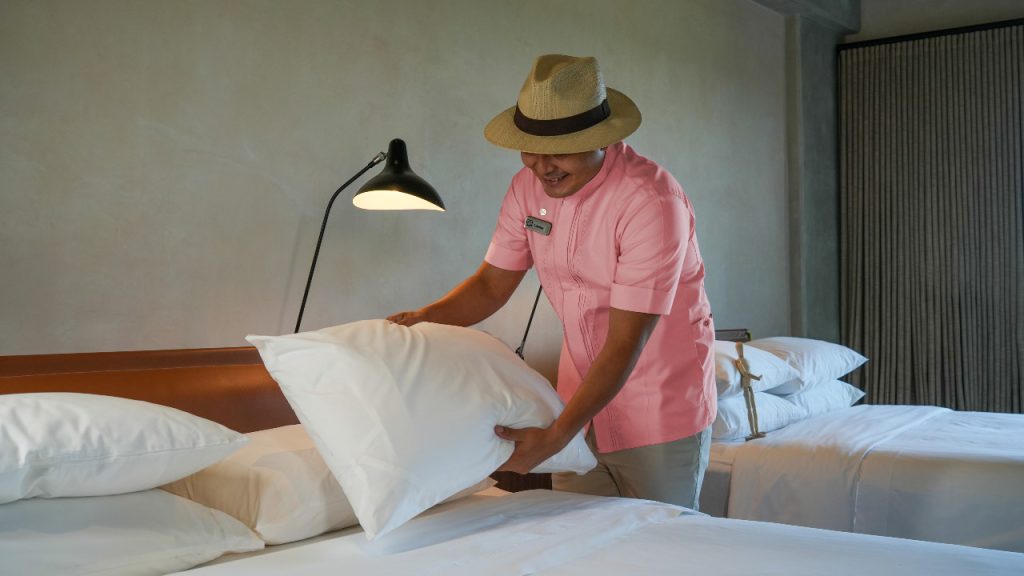 These stellar Butlers, go the extra mile to ensure that INSPIRA Suites guests are extra pampered through actions and service gestures that entail genuine connection, empathy, kindness, efficiency, and respect for privacy. 
The Perfect Butler Starts Working Before Their Guests Arrive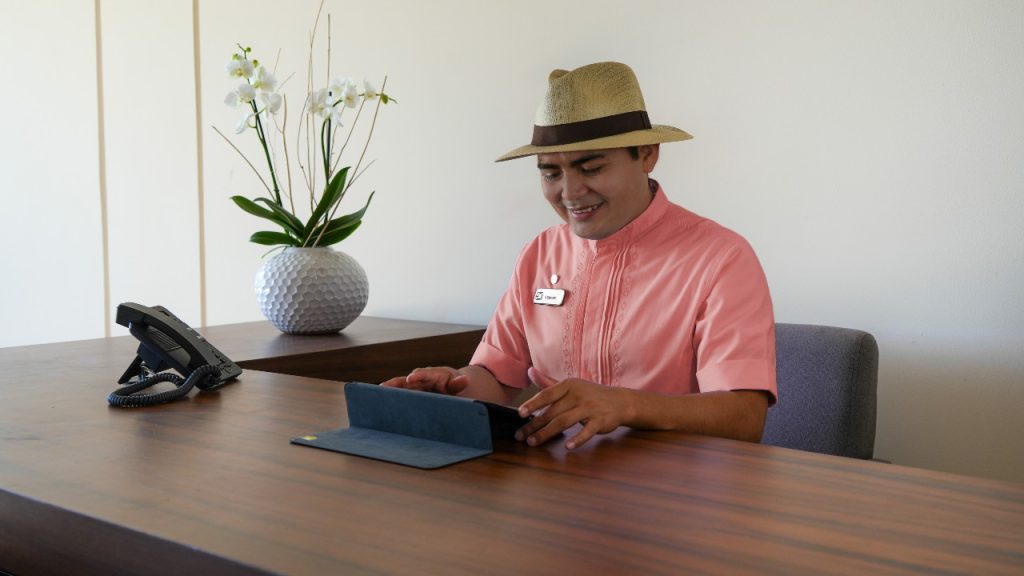 The duties of a perfect Butler start way before the arrival of the INSPIRA guests to the luxury resort property. When a Butler is assigned guests, he or she is thoroughly briefed on their soon-to-be clients and is responsible for getting to know their personal preferences, requests, tour desires, resort stay expectations, schedule specifications, and dietary habits, among other things. 
The Butler Service Experience at ATELIER Playa Mujeres 
Before a guest who will be spoiled with our personalized Butler service arrives at ATELIER Playa Mujeres, they will make sure they can properly prepare to please guests in every way possible during their stay.  
Sense of Arrival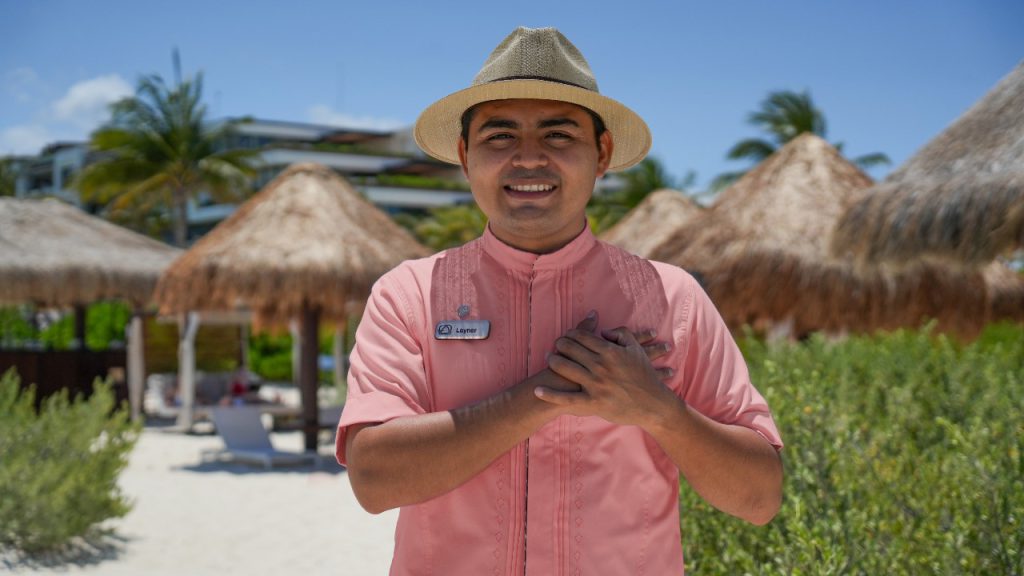 On the day the special guests arrive at the resort they will be warmly greeted by their smiling Butler in the lobby. Their new friend and personal vacation assistant will be there to help them with the check-in process and anything they may need at the time.  
Welcome Tour 
A tour of the facilities will be offered to the guests if desired once they have finished the check-in process so that they can have a feel for the facility and more easily explore it on their own later during their stay. 
And, if the suite is not ready due to early arrival, the guests will be accompanied by their Butler to dine, be it to enjoy breakfast or lunch.  
This type of welcoming and sharing of time allows for the Butlers to better form a genuine connection with their clients and to develop a pleasant professional relationship while the suite is being prepared for them.   
Welcoming Guests to Their Suite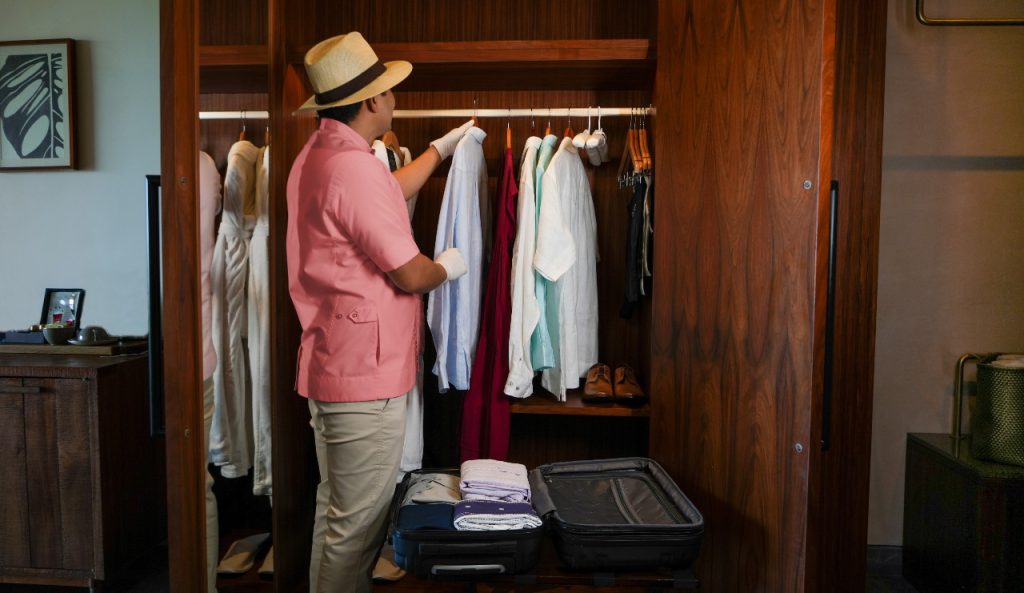 When the suite is ready, the Butler will personally accompany the guests and give a suite tour, unpack luggage and accommodate clothing and possessions, assure that the Signature Upscale Minibar has been stocked with the specific favorites mentioned by the guests, and organize the daily schedule of the guests during their stay, share proper contact information so that they can reach out at any time for anything they may need, go over special perks such as aromatherapy options, turn down services, laundry, and ironing, plus so much more.   
Butler Service During your Stay  
The Butler will be sure to provide absolute preferential attention and will continuously surprise guests with endearing details that will enhance the Mexican Caribbean vacation experience even more.  
They will always go the extra mile to ensure that even the most demanding guests' vacation dreams are not only met but wonderfully and genuinely exceeded with the exclusive and top-notch Butler Service at ATELIER Playa Mujeres.   
Butler Service Extends Even After Your Stay  
Even after the vacation is over, the Butler will be available for anything you may need afterward. 
In fact, before leaving the resort and heading back home, the Butler will be sure to update your personalized guest preferences to be more than ready for your next stay.  
Guests who enjoy their Mexican escape and a reservation at INSPIRA Suite categories will have the most spectacular vacation experience.
The stay is even more memorable and pleasant because a genuinely friendly, efficiently educated, observantly detail-oriented assistant will be there every step of the way to ensure that you are taken care of and that you feel like absolute royalty while enjoying your Barefoot Luxury® all-inclusive stay at ATELIER Playa Mujeres.