Autumn's downpours haven't brought water to ATELIER Playa Mujeres. They've showered the resort with international accolades! That is the case of the renowned AAA Four Diamonds designation, which has been granted to María Dolores by Edgar Núñez for meeting the highest standards of luxury, quality, and service.
What are the AAA Diamonds?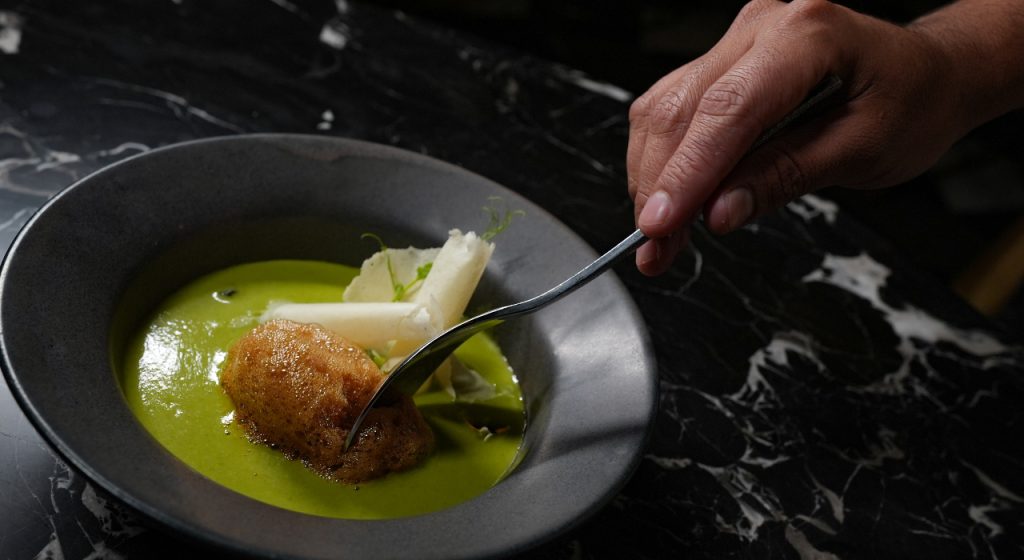 This upscale rating system evaluates the quality of experience, range of amenities, and level of hospitality of a restaurant to determine how satisfied a AAA member would feel after dining there. The American Automobile Association aims to provide its 50 Million+ members with a thorough list of hotels and restaurants to visit in the US, Canada, Mexico, and the Caribbean that guarantee a venture of utmost delight.
AAA Diamonds Score System
To evaluate each establishment, an inspector will pay a visit to the property unannounced and begin assessing each of the basic requirements. There are over 50 aspects divided into six key areas to set a score and determine each property's diamond level:
Interaction between restaurant teams
Level of hospitality, professionalism, and detailed service
Cleanliness and comfortable conditions
Condition of the exterior, interior, and public spaces
Decoration and setting of the property
Hygiene and health measures as part of the service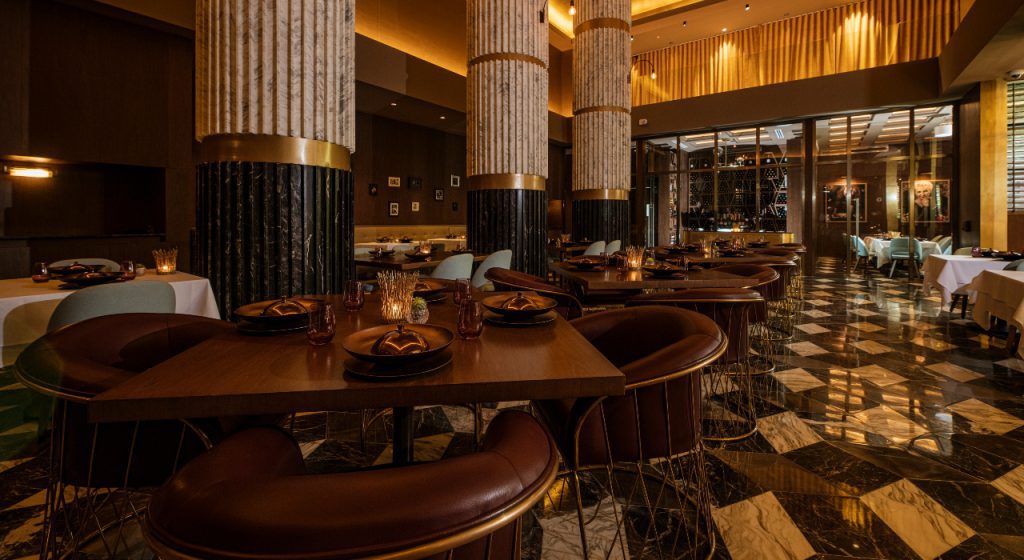 María Dolores by Edgar Núñez's AAA Four Diamonds
The AAA Four Diamonds restaurants that receive this certification represent only 4.2% of an exclusive group of all establishments that enroll in the process. This is how María Dolores by Edgar Núñez is recognized as an elegant restaurant with exclusive physical attributes, extensive amenities, and a high degree of hospitality, service, and attention to detail.
María Dolores by Edgar Núñez: A Non-Stop Journey Towards International Recognition
ATELIER Playa Mujeres' María Dolores by Edgar Núñez is sophisticated cuisine that makes an impact. An experience whose mixture of flavors and stories from every corner of Mexico provides a delight to the spirit.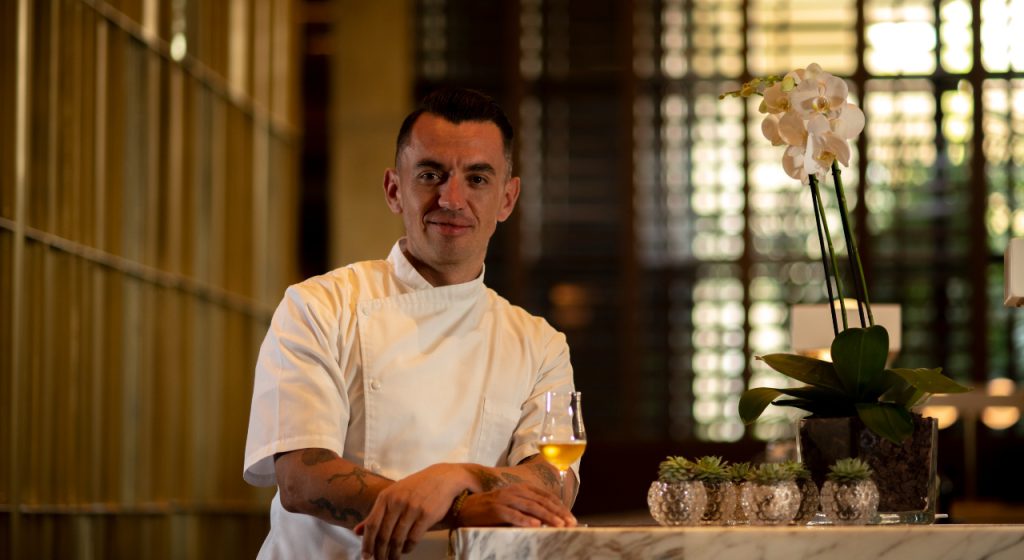 "We are thrilled that the experiences we offer at María Dolores by Edgar Núñez are recognized with a distinction such as the AAA 'Diamond Award', a prestigious accolade that, without a doubt, is the reward for teamwork, care for all our diners, and love for Mexican cuisine,"

—Edgar Núñez, Executive Chef at María Dolores by Edgar Núñez.
A Homage to Contemporary Mexican Cuisine
In addition to the elegant architecture and the Addictive Service® that can be found at ATELIER Playa Mujeres' signature restaurant, the delectable menu is what stands out the most. The chef's ability to elevate typical street food staples is showcased in María Dolores by Edgar Núñez's menu, in starters like the Fideo Seco or the Pescadillas, main courses such as the Mole Coloradito, and even at dessert selection with the famous Marquesita.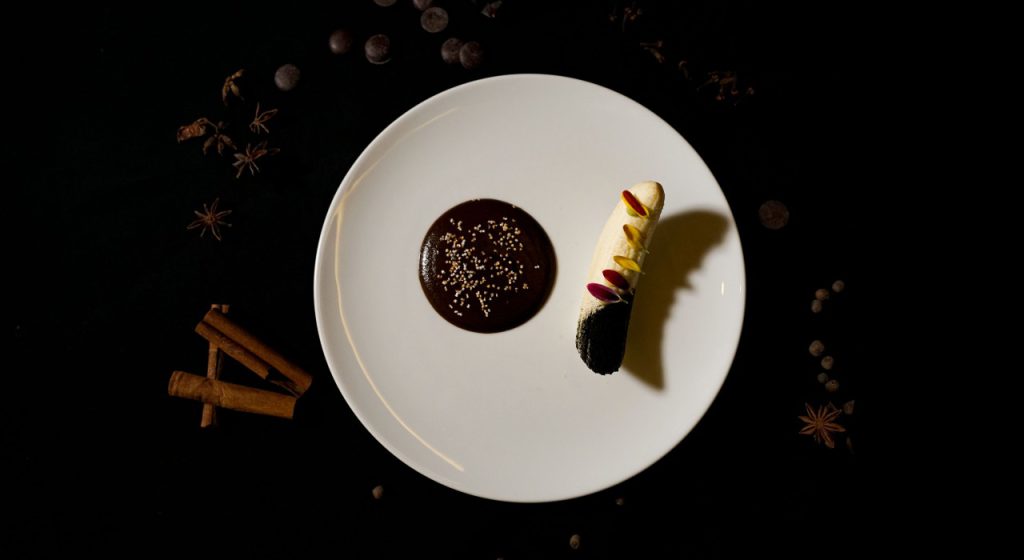 The pinnacle of Handcrafted Hospitality
Can you imagine enjoying a sensory culinary journey without a guide? Impossible! Playa Mujeres' most acclaimed restaurant couldn't have won the AAA Four Diamonds Status without a fantastic team that comprehends hosts, servers, captains, cooks, chefs, and an abundance of team players that make the operation run like a swiss watch.
Don't hesitate to visit María Dolores during your next stay at ATELIER Playa Mujeres to discover firsthand why it is now a AAA Four Diamond restaurant!