The 2022 Mexico's Leading Conference Hotel award was granted the sought-after title to ATELIER Playa Mujeres at the World Travel Awards! It was announced after counting the votes of thousands of their guests, commercial allies, and companies that have hosted their events at the property.
The World Travel Awards celebrate excellence within the tourism industry. That's what makes this prize so valuable and meaningful. Plus, it positions the beachfront resort complex as a flagbearer of excellence in Meetings and Events due to its outstanding Convention Center, world-class facilities, innovative Hecho a Mano® concept, and more!
These are the 7 Reasons Why ATELIER Playa Mujeres Won Mexico's Leading Conference Hotel Award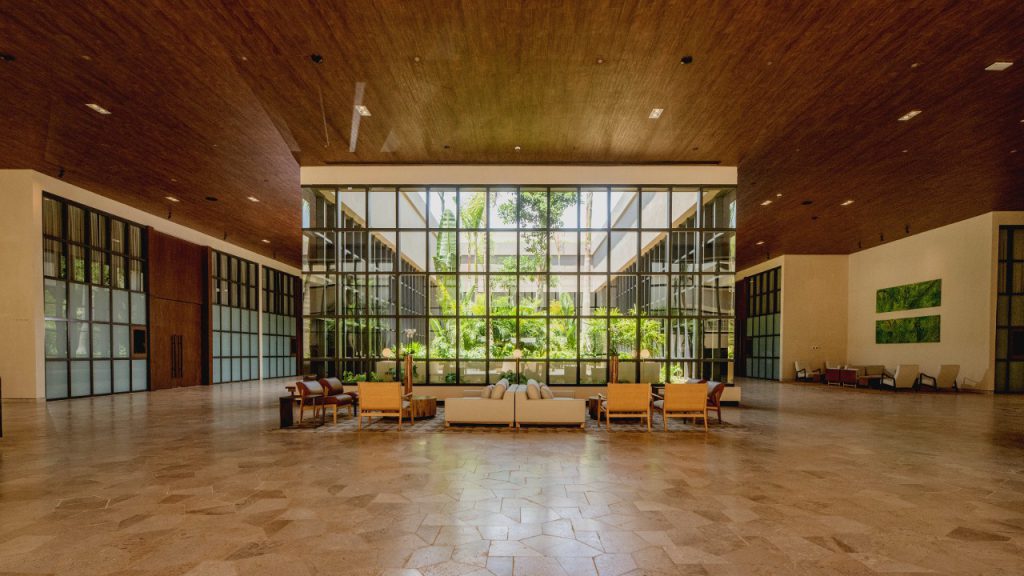 Regarding Meetings, Events, and Conferences, no one is doing it like ATELIER Playa Mujeres. The innovative Mexican hotel holds a set of precepts that have guided them to its current touristic success. Therefore, it is no wonder that this adults-only all-inclusive resort in Cancun received the 2022 Mexico's Leading Conference Hotel accolade.
Here are 7 reasons why ATELIER Playa Mujeres won 2022 Mexico's Leading Conference Hotel award:
1. The Unbeatable Hecho® a Mano Concept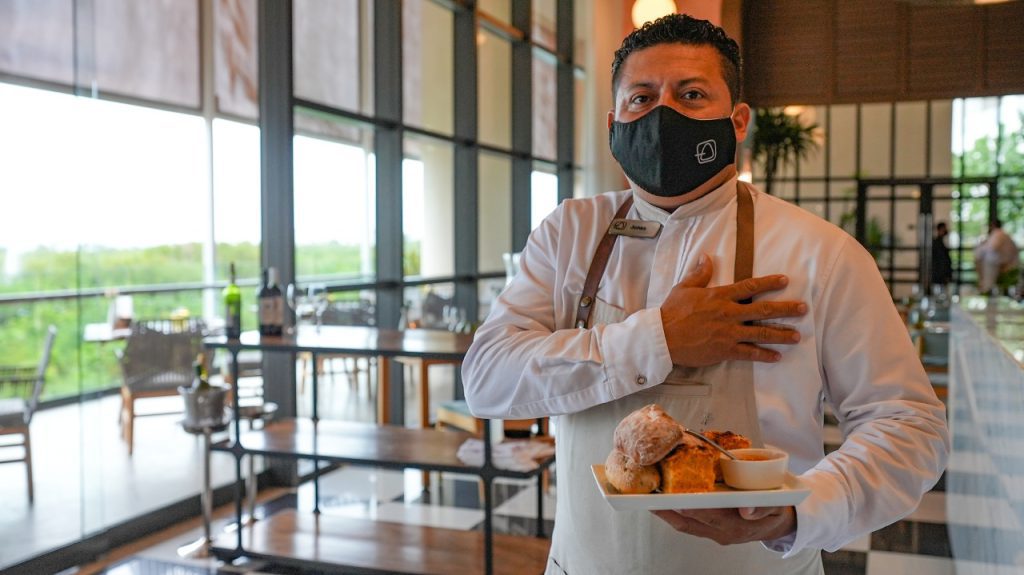 ATELIER de Hoteles has a strong philosophy consisting of 4 powerful words: "Haz Todo Con Amor" (Do Everything With Love). Therefore, the resort's dedicated team follows this precept thoroughly; from contact to completion, through planning and logistics, organizing all kinds of events at ATELIER Playa Mujeres is easy because of its representatives' Handcrafted Hospitality and Addictive Service.
2. A State-of-the-Art Convention Center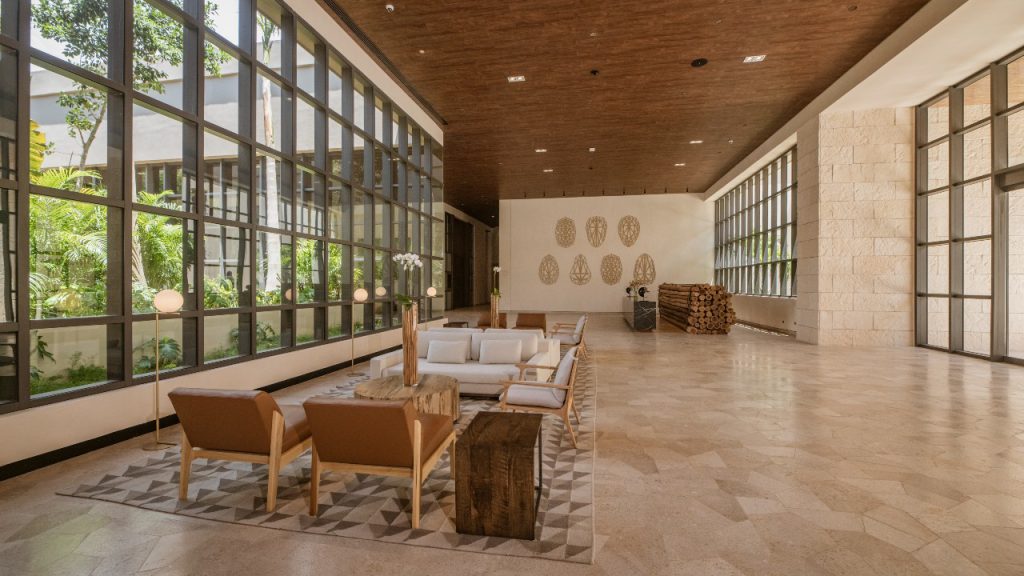 Whether you're a speaker, a planner, or one of the hundreds of attendees at a conference, there's no doubt that the facilities play an essential role in the general experience.
Mexico's Leading Conference Hotel, ATELIER Playa Mujeres, boasts a Convention Center of over 30,000 sq ft and can host up to 1,650 attendees in a sophisticated, timeless atmosphere. It features a main hall with six fully functional break-out rooms, a foyer, and six meeting rooms named after local woods like Chechén and Zapote, all highlighted by abundant natural light, a simple layout, and tall ceilings.
3. The Resort's Surrounding Technology®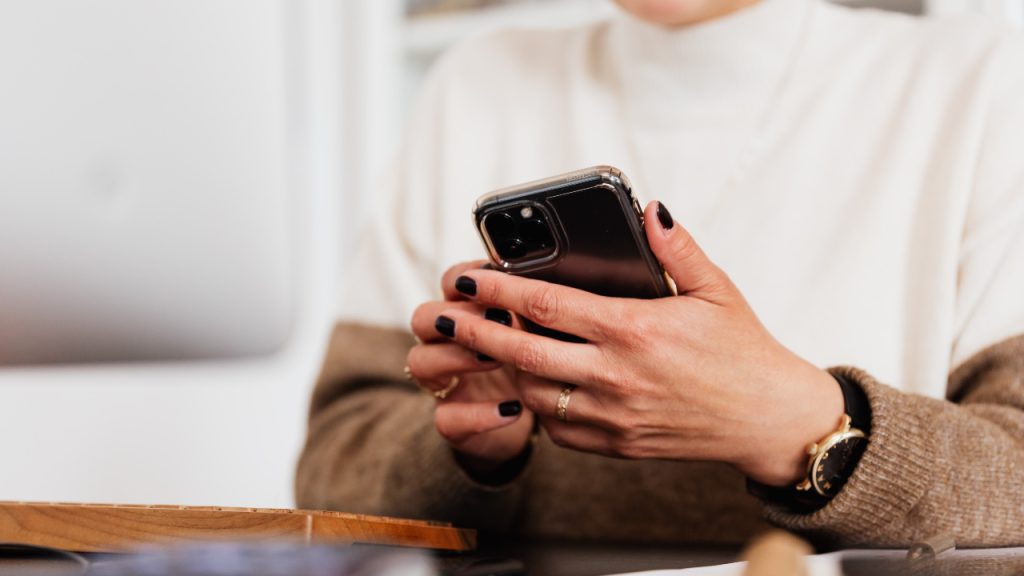 Technology has countless benefits for event planning, from reducing paper use to speeding up registration processes. Mexico's Leading Conference Hotel incorporates it into every aspect because they believe even the little things like room temperature, seat distribution, or the audio and video quality make a huge difference for guests. A staple display of this surrounding technology is the ATELIER Playa Mujeres App.
4. Privileged Location in the Mexican Caribbean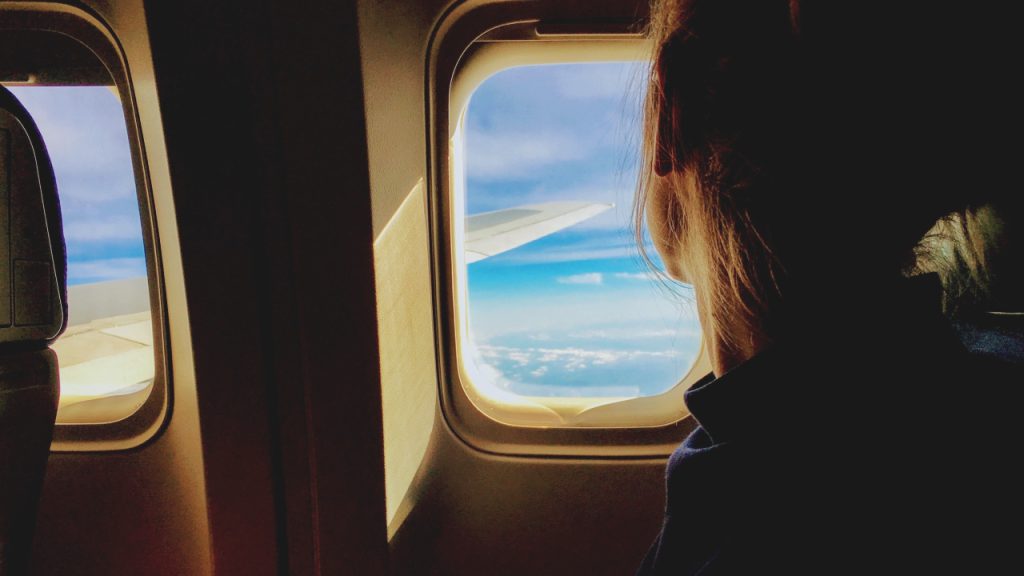 Cancun is globally recognized for its beautiful beaches and roaring nightlife. But it is also a perfect meeting and convention destination because it is located right in the middle of the American continent, making it affordable and easy to fly anywhere in the world. Did you know that Cancun International Airport received over 12 million passengers from over 50 countries last year? That makes it the woworld's0th busiest airport!
5. Ambassadors of Mexico's Culture
Companies choose to host conferences in foreign countries for many reasons, but one of the main ones is allowing their attendees to experience a new culture. ATELIER Playa Mujeres is a unique concept inspired by Mexican Art & Design so their guests can appreciate the country's rich heritage without leaving the complex. For example, restaurants like Mercado 19 and the awarded La Cantina are loyal representations of an authentic Mexican culinary experience.
6. The Modern and Comfortable Accommodations
After a long day of attending presentations and workshops, there's nothing better than finally resting in the comfort of your private suite. The accommodations at this beachfront resort go beyond the ordinary bed and bath to offer guests a relaxing experience highlighted by premium amenities like Total-Rest Beds® and Molton Brown® bath amenities. All are undoubtedly worthy of a resort with the 2022 Mexico's Leading Conference Hotel title from the renowned World Travel Awards!
7. Neo-Traveler Approach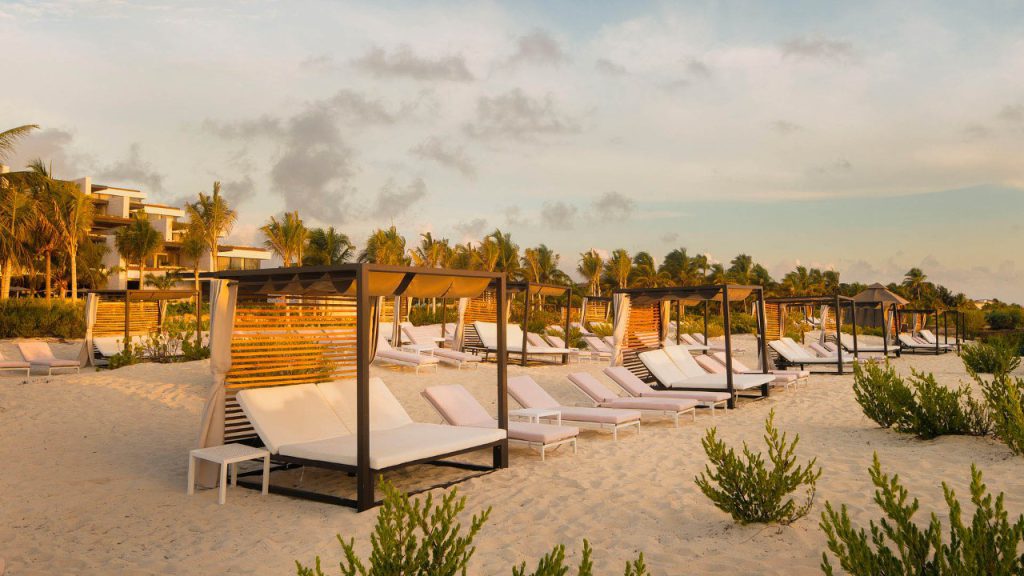 Gone are the days when attending a congress meant all business, no pleasure. Nowadays, successful companies host meetings and conventions for their employees and business partners that perfectly balance both. ATELIER de Hoteles' Neo-Traveler approach makes it easier for organizers to mix stimulating and nurturing experiences with their specialized conferences and panels. Stretching classes, sports tournaments, bike tours, and sightseeing are just a few!
See what the press said about us here!
Now that you've learned what makes ATELIER Playa Mujeres 2022 Mexico's Leading Conference Hotel, what are you waiting for to start planning your next conference or social event?