We're here to spice up your appetite because the 15th of September is just around the corner! It's Mexican Independence Day, and we're not holding back on the celebration – especially regarding food! So, buckle up because we're taking you on a virtual tour through the irresistible world of Mexican street food. And hey, after reading this, you might want to head south and join the fiesta at ATELIER Playa Mujeres in Cancún!
Flavor Explosion: Tacos galore!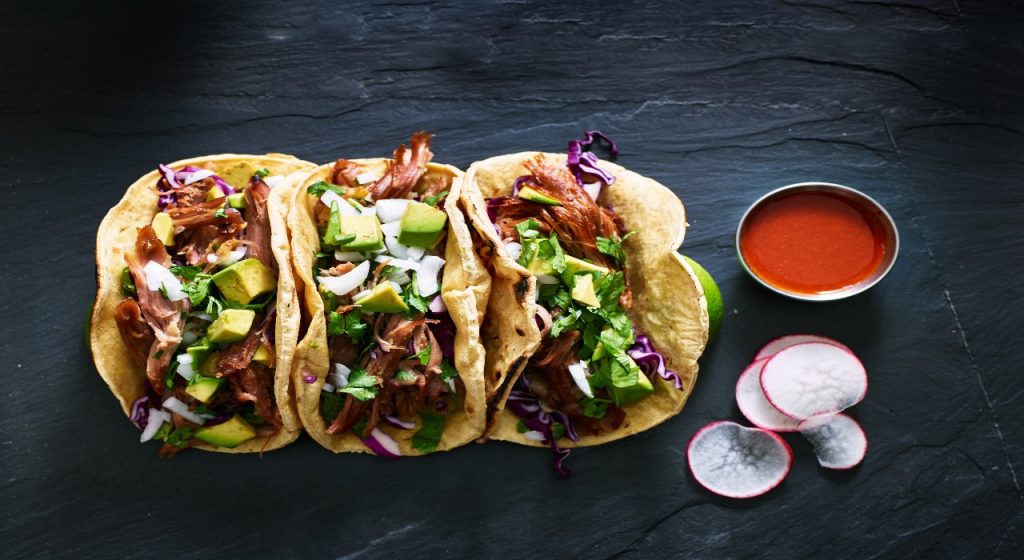 First things first, let's talk about the true stars of Mexican street cuisine – TACOS! We're not talking about those plain, ordinary tacos in the freezer aisle; we're talking about juicy, succulent, explosion-in-your-mouth tacos that make your taste buds dance the cha-cha. From carne asada to al pastor, barbacoa to carnitas – each taco is like a mini fiesta of flavors in your hand.
Hola, Churro Lover: Chomp on These Delights!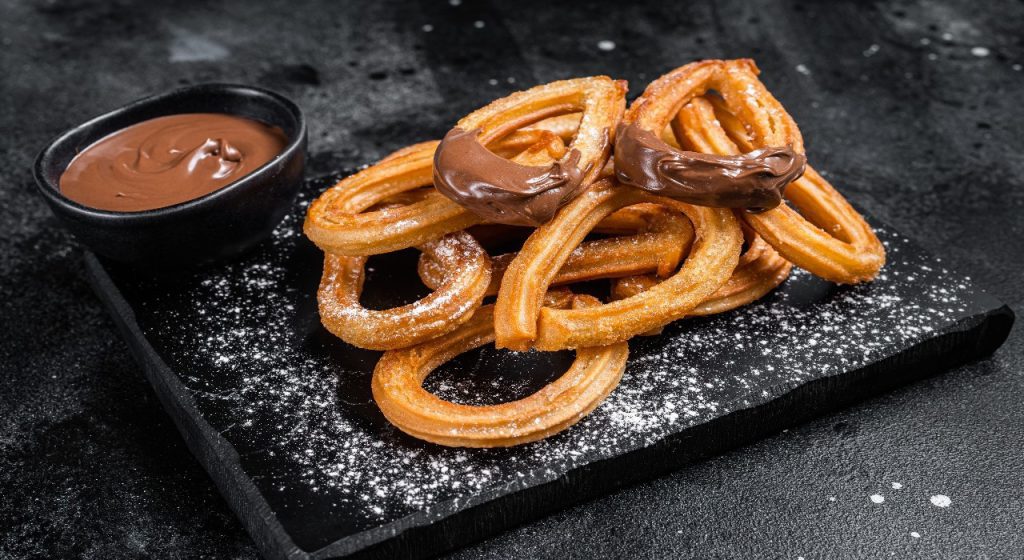 We know you've got a sweet tooth just itching for a fiesta, too. Say hello to churros, those golden sticks of pure happiness. Imagine crispy on the outside, soft on the inside, and rolled in a generous dusting of cinnamon sugar. Dip them in a rich, gooey chocolate coating, and let yourself be wrapped in an explosion of sweetness and flavor!
Corn Never Tasted So Good: Elote, the Street Queen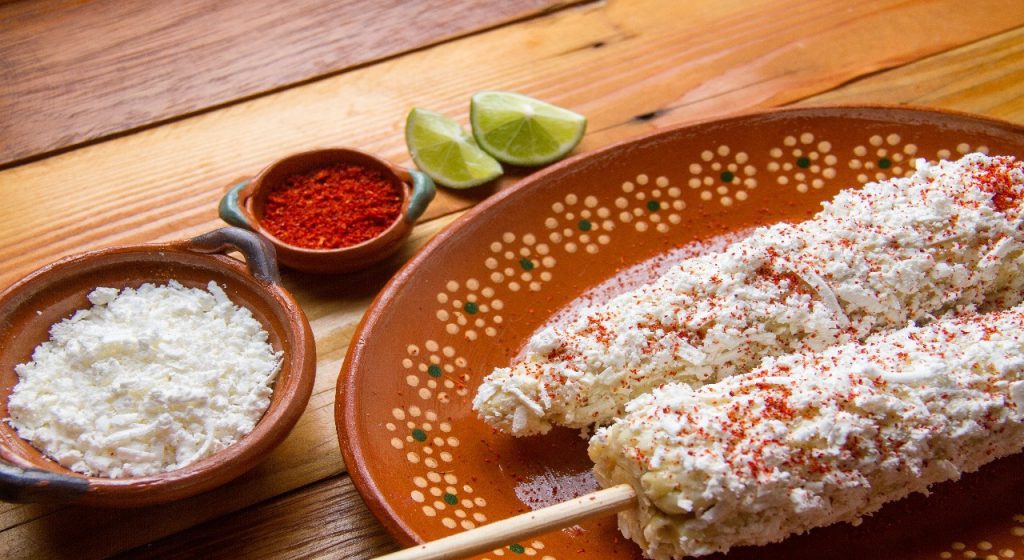 Let's talk corn! But we're not talking about your regular corn on the cob. We're talking about elote, the street royalty dressed up with layers of mayo, cotija cheese, chili powder, and a squeeze of lime. It's like a flavor explosion that'll make your taste buds shout!
Cool Down with Agua Fresca Vibes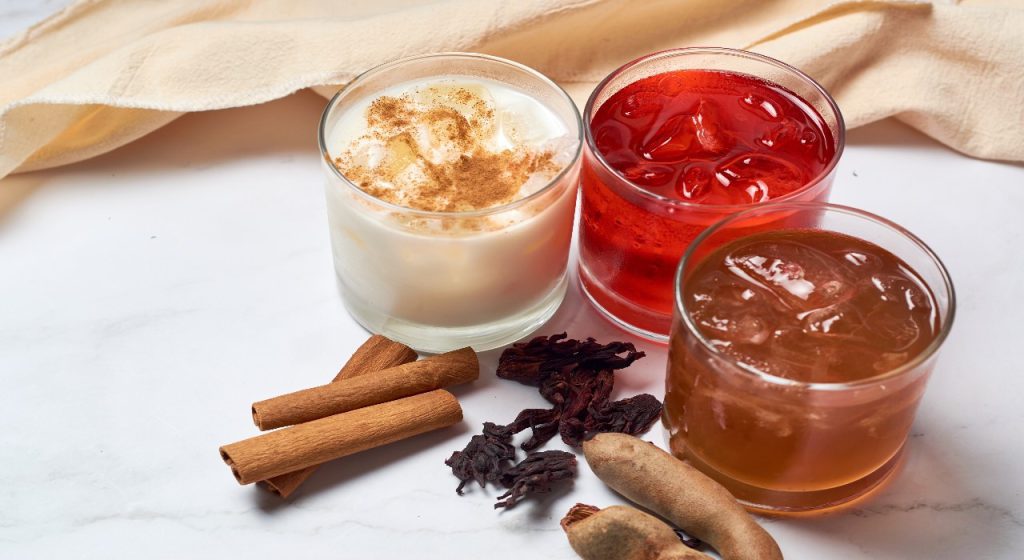 Walking the streets of Mexico would only be complete with a refreshing sip of agua fresca. It's like a fruity, rejuvenating splash of happiness on a scorching day. From tamarind to horchata, these colorful concoctions are the ultimate cool-down.
Craving Some Crickets, Anyone?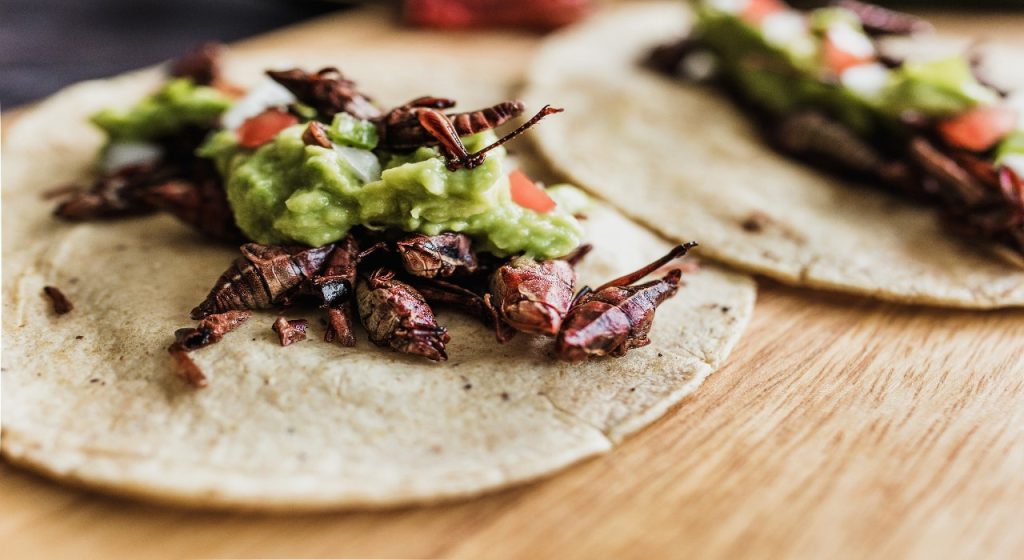 Alright, this one's for you – chapulines, but you know them as grasshoppers. Before you start squirming, trust us when we say they're like tiny, crunchy flavor bombs. Spiced to perfection, these critters are a protein-packed treat that'll make your taste buds happiest.
So, here's the deal. If you're mouth-watering and your belly growling, how about taking this culinary adventure further? Why not celebrate Mexican Independence Day with a real-life fiesta at ATELIER Playa Mujeres in Cancún? Sun, sand, and delicious food – it's the ultimate way to say "¡Viva México!"
You won't just be celebrating a country's independence; you'll be celebrating your love for food, fun, and flavor. Pack your sombrero and appetite – we'll see you at ATELIER Playa Mujeres!
Ready to Party? Book Your Culinary Getaway at ATELIER Playa Mujeres!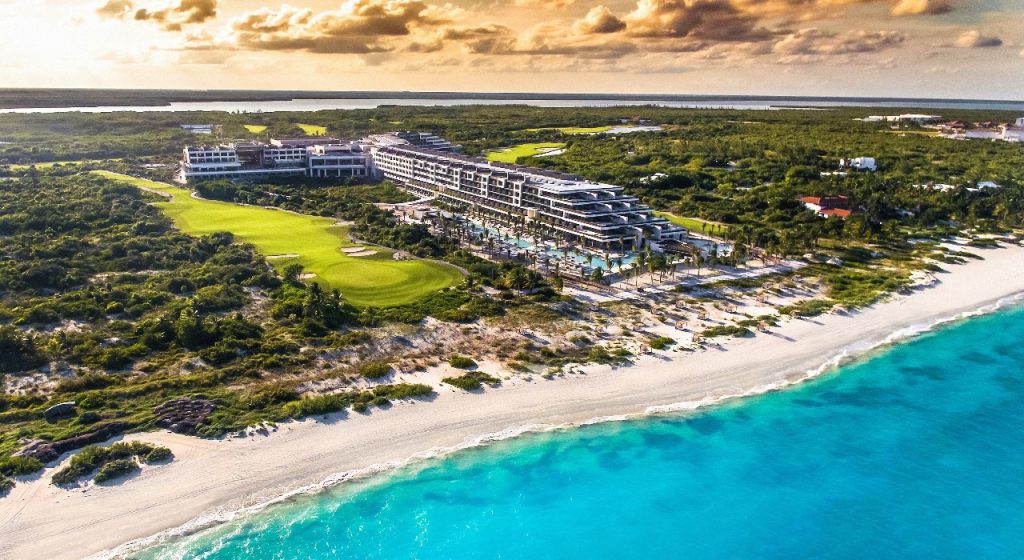 This blog post is all about satisfying your craving for the flavors of Mexico. If you're drooling and your stomach demands action, it's time to take things to the next level. Imagine indulging in these flavors in the heart of paradise – ATELIER Playa Mujeres is waiting to make your Mexican culinary dreams come true.
Sink your toes in the soft sands, feel the warm sun on your skin, and let your taste buds embark on a journey they won't forget. Our luxurious resort offers stunning views of the Caribbean and a gastronomic experience that will take you through the very essence of Mexico.
When you arrive, our Arteleros will welcome you with a warm "¡Bienvenidos!", marking the starting point of our characteristic Addictive Service®.
With multiple dining options showcasing Mexican cuisine's rich tapestry, you'll have the chance to savor everything from the iconic street food treats we've just talked about to gourmet takes on traditional favorites.
Picture yourself dining by the beach as the sun sets, a symphony of colors painting the sky. Whether you're indulging in sizzling fajitas, delighting in the intricate flavors of mole, or sipping on handcrafted cocktails infused with local ingredients, every meal at ATELIER Playa Mujeres is an invitation to indulge in the vibrant culture of Mexico.
But wait, the fiesta doesn't stop at the table! We've got entertainment that'll have you dancing the night away. Live music and events inspired by the heart of Mexico will make your stay a true celebration.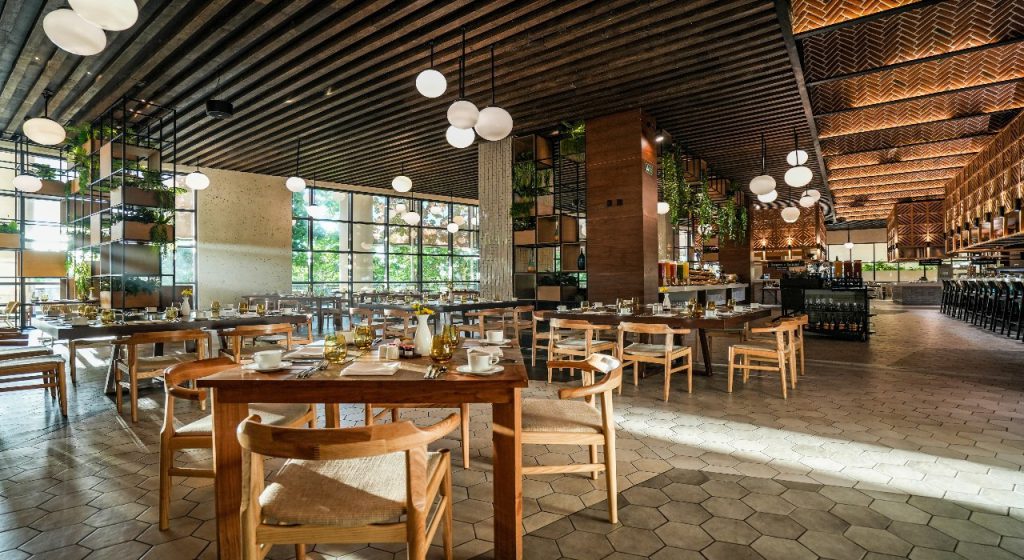 So, what are you waiting for? Seize the moment, pack your bags, and head to ATELIER Playa Mujeres for an unforgettable Mexican Independence Day celebration. It's not just a vacation; it's a Barefoot Luxury® experience that will tantalize your taste buds, ignite your senses, and create memories you'll treasure forever.
Book now and get ready to savor the magic of Mexico – the flavors, the music, the warmth, and the pure joy of life. ATELIER Playa Mujeres is your passport to a culinary adventure like no other.