ATELIER Playa Mujeres enjoys an idyllic location on a stunning white sandy beach surrounded by lush tropical greenery. The resort boasts an exclusive address in Playa Mujeres, just a short drive from Cancun, offering guests a tranquil escape from the bustling city. The area's natural beauty, crystal-clear turquoise waters, and breathtaking sunsets set the stage for an unforgettable vacation experience. In a remarkable triumph, TripAdvisor awarded ATELIER Playa Mujeres the prestigious "Best of the Best" honor. This accolade solidifies the resort's reputation as a premier destination for travelers seeking unparalleled luxury, extraordinary experiences, and unparalleled hospitality.
Exquisite Setting & Luxurious Accommodations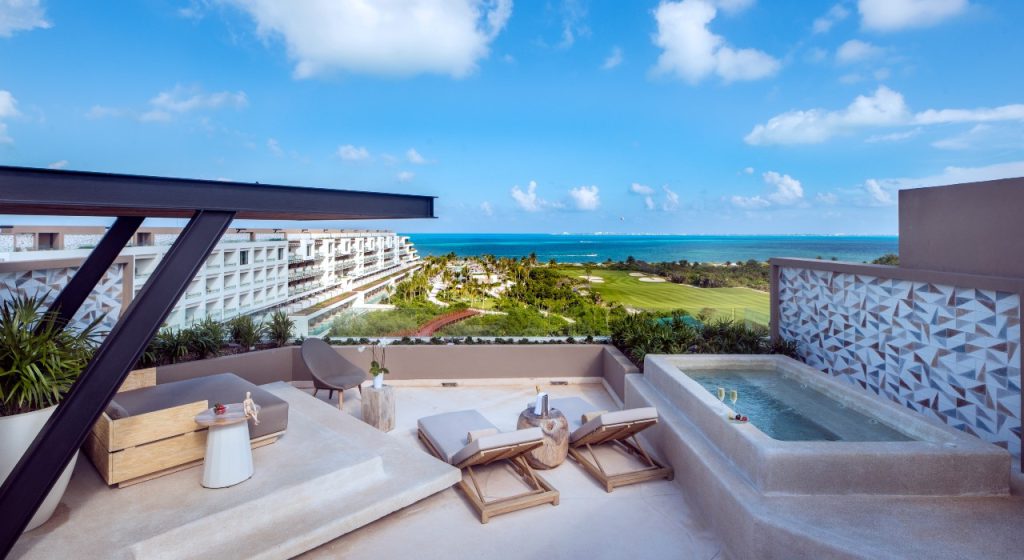 In the realm of luxury resorts, where breathtaking landscapes and top-notch services are the norms, it takes something truly exceptional to stand out. ATELIER Playa Mujeres prides itself on providing an array of opulent accommodations designed to cater to its guests' individual needs and desires. Each living space exudes sophistication and comfort, from elegant suites to lavish villas. The resort's commitment to impeccable design and attention to detail ensures that every guest enjoys an indulgent and memorable stay.
From the moment you arrive, enjoy a warm welcome from all our Arteleros, eagerly waiting to provide you with a unique Addictive Service® at ATELIER Playa Mujeres. You can relax in our comfortable Reading Room, order a personalized drink at our Lobby Bar "Don Fernando," and continue to immerse yourself in incredible moments at our All-Inclusive resort with its 13 restaurants and suites designed under the concept of Contemporary Mexican Art that you will love.
The on-site spa offers an array of rejuvenating treatments and therapies, promising a truly indulgent experience. Furthermore, ATELIER Playa Mujeres provides guests access to a championship golf course, allowing them to enjoy a round of golf against the stunning backdrop of the Caribbean Sea.
An Unforgettable Experience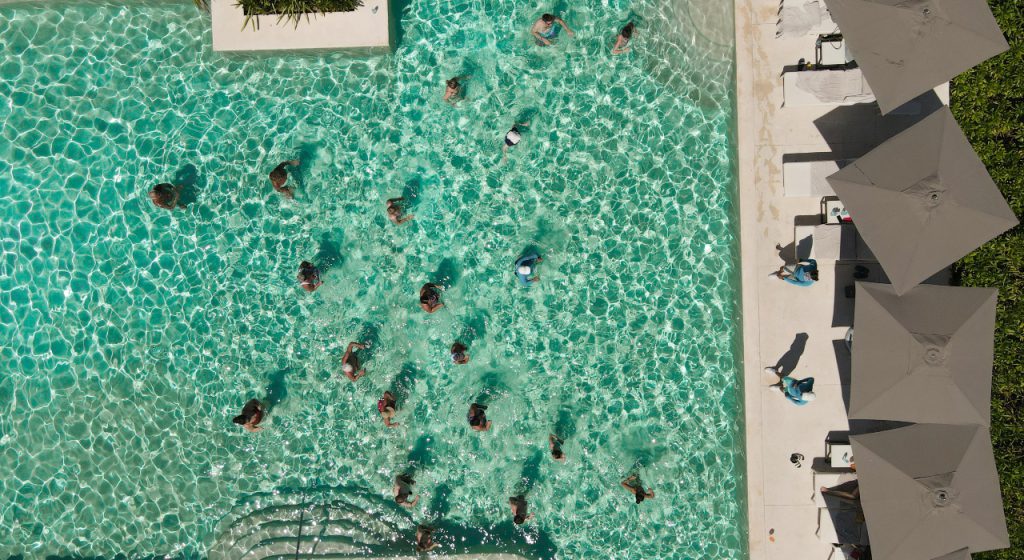 ATELIER Playa Mujeres is renowned for curating memorable experiences that surpass the expectations of even the most discerning travelers. Whether it's an intimate beachfront dinner under the stars, a private yacht excursion to explore the neighboring islands, or a snorkeling adventure to discover the vibrant marine life, the resort ensures that every guest leaves with cherished memories that will last a lifetime.
In addition to the activities you can enjoy outside the hotel, near the beach, or in the surrounding areas of the resort, ATELIER Playa Mujeres offers a variety of activities throughout the day to ensure you always have something new and fun to do.
Enjoy art workshops, dance classes, and handicraft sessions. Order a special drink tailored to your taste at the Street Bar. Stroll through the art gallery and, why not, search for Arti in the most beautiful corners of the hotel, such as NUUP Spa® or even inside your suite!
Find the perfect spot for a memorable photo or consult with the concierge about any unique and different activity you can experience at ATELIER Playa Mujeres that will be the "cherry on top" of your stay with us.
TripAdvisor's Best of the Best Award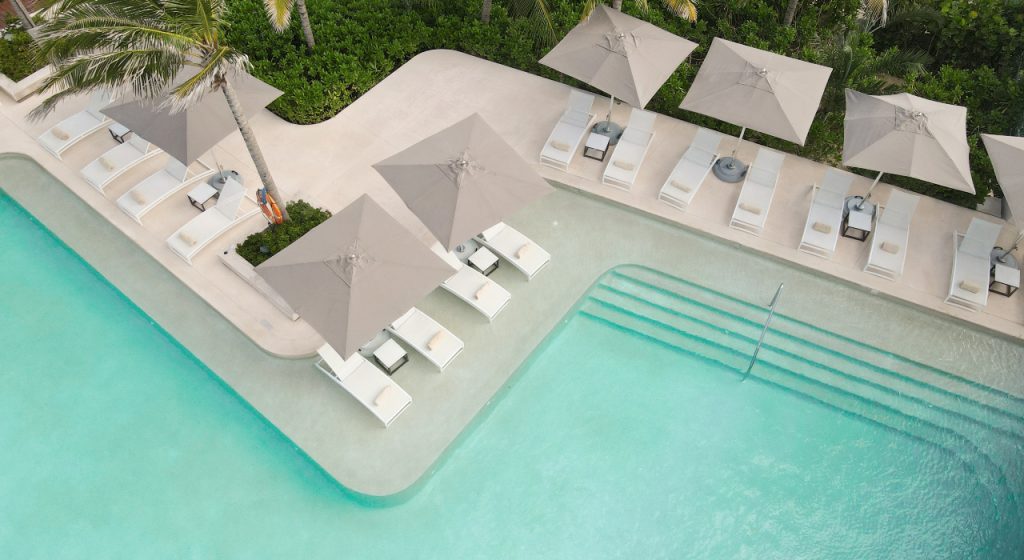 TripAdvisor, the world's largest travel platform, is influential in the industry. Each year, it recognizes the best hospitality establishments around the globe with its highly esteemed Travelers' Choice Awards. The "Best of the Best" accolade is TripAdvisor's highest honor, reserved for those properties that consistently receive excellent reviews and ratings from travelers. Nevertheless, only a few properties on the platform online could be winners of this prestigious award! We cannot overlook this information, as it allows us to position ourselves in a privileged position compared to other hotels.
For ATELIER Playa Mujeres to win the Best of the Best award is a testament to its unwavering commitment to excellence and the unparalleled experiences it offers to its guests. It signifies that the resort has consistently provided outstanding service, luxurious accommodations, and memorable moments resonating with travelers worldwide.
Our recent achievement of winning the Best of the Best award by TripAdvisor solidifies our position as one of the most exceptional luxury resorts in the world. With its breathtaking location, luxurious accommodations, unmatched service, and unforgettable experiences, the resort continues to raise the bar for hospitality excellence. ATELIER Playa Mujeres is the epitome of luxury and a worthy recipient of this prestigious award for travelers seeking an indulgent escape in a tropical paradise.
Now that you know everything we offer, all that's left is for you to decide to come and experience it for yourself. Live the luxury vacation experience at an award-winning hotel that ranks among the top 25 in the world!