An extraordinary all-inclusive resort, ATELIER Playa Mujeres, nestled in the heart of the stunning Mexican Caribbean. Located in Playa Mujeres, just north of Cancun, ATELIER offers a remarkable vacation experience that combines luxury, relaxation, and indulgence. In this blog, we will delve into the captivating world of ATELIER Playa Mujeres and explore why it has become a premier destination for travelers seeking an unforgettable escape.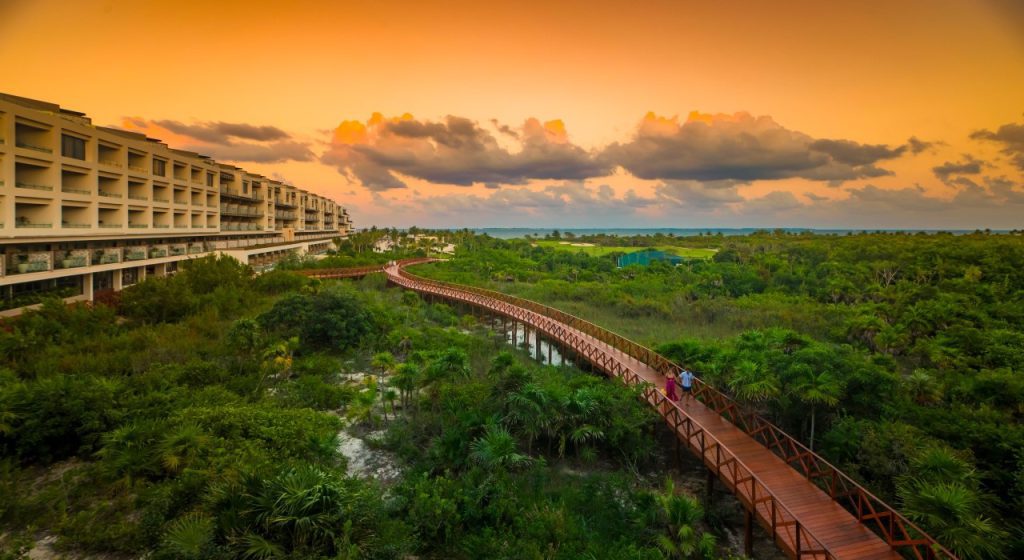 Setting and Surroundings
ATELIER Playa Mujeres is set in an idyllic location, surrounded by pristine white sandy beaches and crystal-clear turquoise waters. The resort boasts a prime spot within the exclusive Playa Mujeres complex, providing a sense of seclusion and tranquility away from the bustling crowds of Cancun. Guests are treated to breathtaking views of the Caribbean Sea and can revel in the natural beauty of the region.
Accommodations
ATELIER Playa Mujeres presents an exceptional selection of accommodations, where luxury and indulgence take center stage. As you step into your suite, be prepared to be swept away by the meticulous attention to detail and the harmonious fusion of elegance and comfort. From the carefully curated decor to the upscale furnishings, every aspect has been thoughtfully crafted to create an inviting and visually captivating space.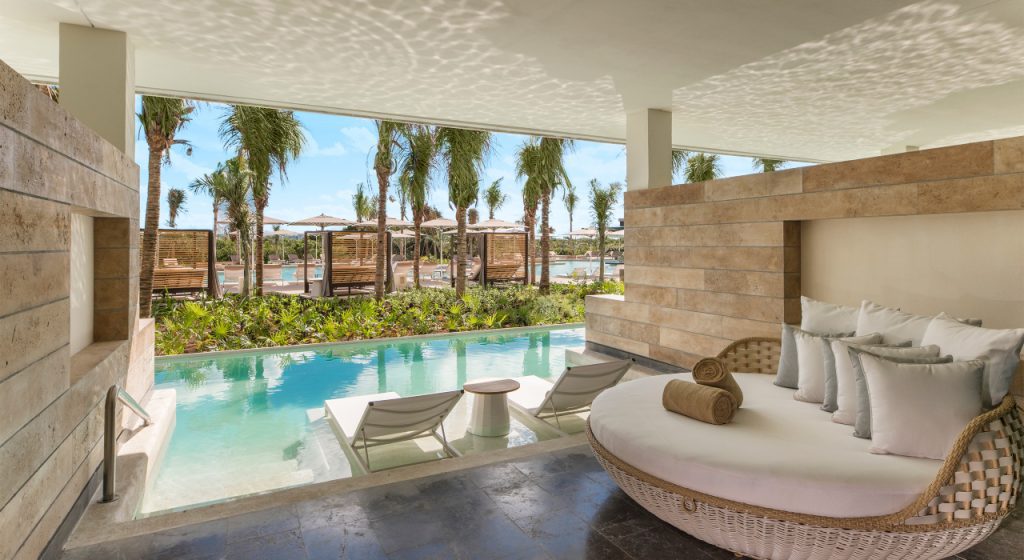 Choose from an array of extraordinary options such as the swim-up suites, where the convenience of a private swimming area seamlessly merges with the opulence of your own luxurious sanctuary. Alternatively, the rooftop suites offer an elevated perspective, allowing you to revel in panoramic views of the Caribbean Sea or the lush landscapes. For those seeking a closer connection to the beach, the beachfront suites provide direct access to the pristine shoreline, offering an idyllic retreat filled with golden sands and crystal-clear waters.
Privacy is paramount in every accommodation, ensuring an intimate haven for relaxation and tranquility. Immerse yourself in the serenity of your surroundings as natural elements blend harmoniously with modern design, creating an ambiance of sophistication. Each turn reveals breathtaking views, from the sparkling sea to vibrant sunsets, reminding you of the beauty that envelops the resort.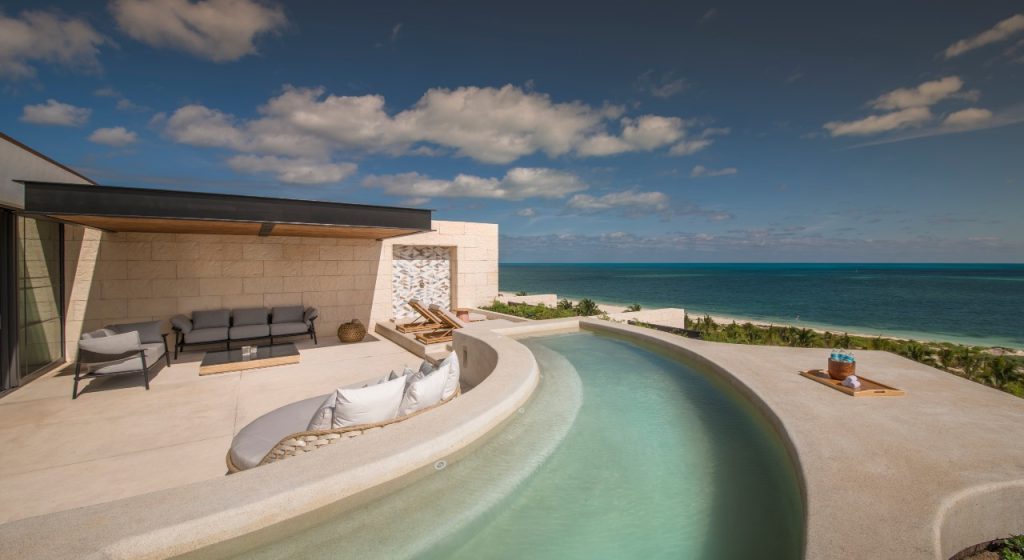 ATELIER Playa Mujeres invites guests to experience a world of unparalleled luxury and style. With meticulously crafted accommodations, each offering unique amenities and breathtaking vistas, your stay promises to be an extraordinary escape that transcends expectations, leaving you with cherished memories of indulgence and relaxation.
Gourmet Dining Experiences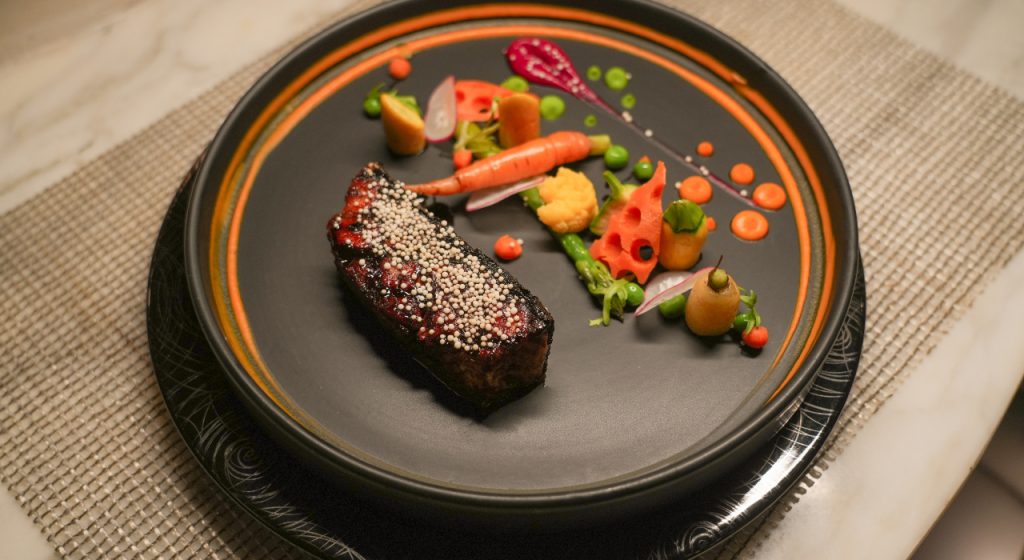 Food enthusiasts will be delighted by the diverse culinary offerings at ATELIER Playa Mujeres. The resort is home to several world-class restaurants that serve delectable dishes from around the globe. From authentic Mexican cuisine to international flavors, each restaurant presents a unique dining experience. Indulge in a romantic dinner at the elegant "Mercado 19" or savor gourmet seafood delights at "Los Abrazos." With a range of dining options, including buffets, à la carte menus, and casual eateries, there is something to satisfy every palate.
Endless Activities and Entertainment
ATELIER Playa Mujeres goes above and beyond to ensure that guests have a truly unforgettable experience with its endless array of activities and entertainment options. From the moment you step foot into the resort, you'll find yourself immersed in a world of excitement and relaxation.
Lifestyle Experiences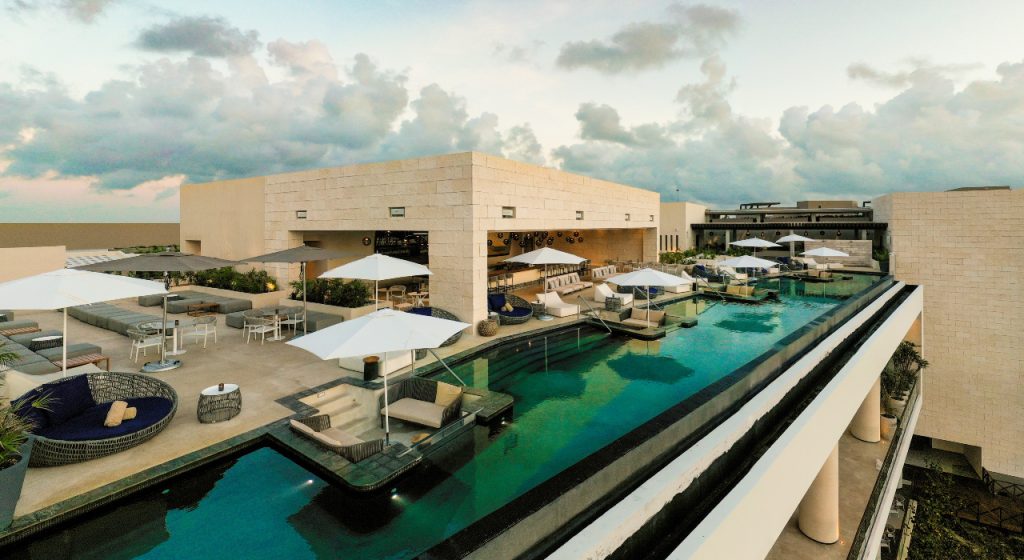 One of the highlights of ATELIER Playa Mujeres is its stunning infinity pool that beckons you to take a refreshing dip. With its crystal-clear waters and breathtaking views, it's the perfect spot to unwind and soak up the sun. And if you prefer the feel of sand between your toes, the resort offers a pristine beach where you can lounge and bask in the warm Caribbean sunshine.
For those seeking ultimate relaxation and pampering, the NUUP Spa® awaits. Step into this oasis of tranquility and indulge in a wide range of rejuvenating spa treatments. From soothing massages to invigorating facials, the skilled therapists will tailor each experience to your unique needs, leaving you feeling refreshed and revitalized.
But ATELIER Playa Mujeres isn't just about relaxation – it also caters to the adventurous souls. Thrill-seekers can dive into a world of exhilarating water sports such as kayaking and paddleboarding. Feel the rush as you glide across the turquoise waters, taking in the stunning coastal scenery. The resort provides all the necessary equipment, ensuring a safe and enjoyable experience for everyone.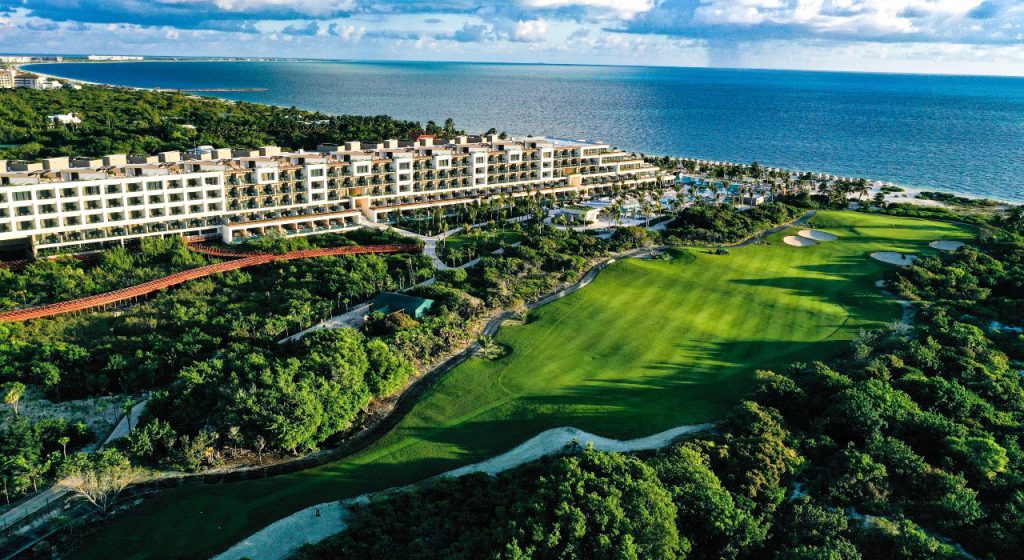 For golf enthusiasts, ATELIER Playa Mujeres offers a golf course designed by none other than the legendary Greg Norman. Set amidst the beautiful natural surroundings, this 18-hole masterpiece provides a challenge for players of all skill levels. So grab your clubs and tee off in paradise, enjoying the perfect combination of sport and scenic beauty.
Night Experiences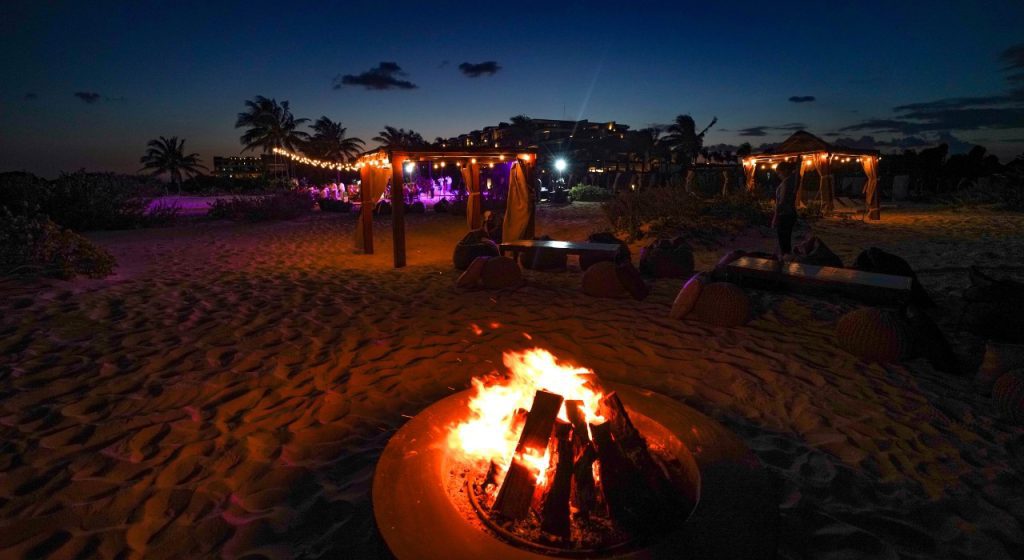 As the sun sets, the resort comes alive with a vibrant array of entertainment options. From live performances to theme nights, there's always something happening at ATELIER Playa Mujeres. Immerse yourself in the local culture with traditional dance and music shows, or dance the night away to the beats of a live DJ. The resort's vibrant nightlife ensures that there's never a dull moment, and you can create memories that will last a lifetime.
ATELIER Playa Mujeres is a haven of endless activities and entertainment, where every moment is filled with excitement and relaxation. Whether you choose to unwind by the pool, indulge in spa treatments, embark on thrilling water sports adventures, or immerse yourself in the vibrant nightlife, this resort caters to all your desires. So pack your bags and get ready for an unforgettable experience at ATELIER Playa Mujeres, where the possibilities are truly endless.
Sustainability and Environmental Consciousness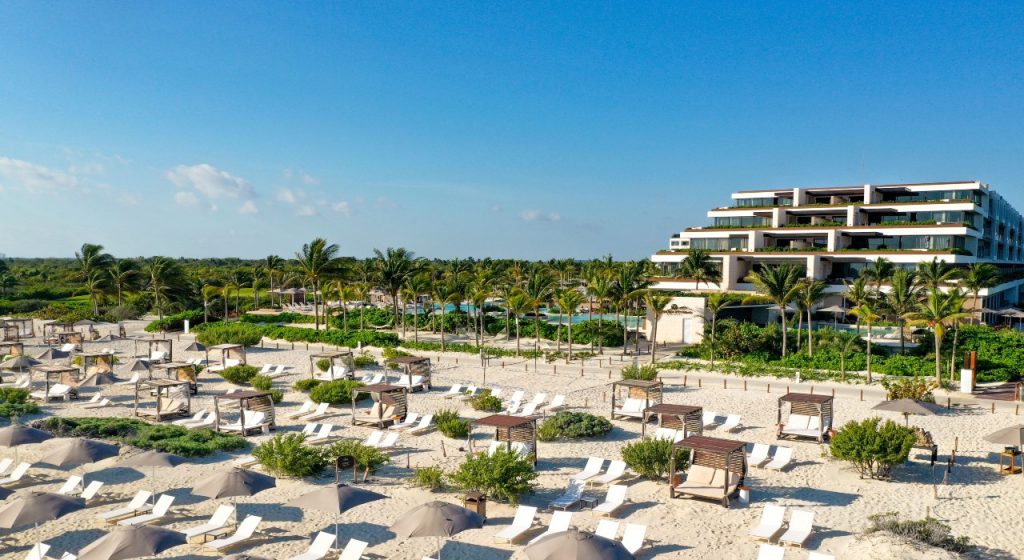 ATELIER Playa Mujeres embraces sustainability and takes steps to minimize its ecological footprint. The resort implements eco-friendly practices, such as the use of solar panels, responsible waste management, and the preservation of local flora and fauna. Guests can take part in various environmental initiatives and learn about the region's rich biodiversity through educational programs offered at the resort.
ATELIER Playa Mujeres offers a truly immersive and luxurious all-inclusive experience that combines natural beauty, top-notch service, and exceptional amenities. Whether you seek relaxation, adventure, or indulgence, this resort caters to all your desires. From stunning accommodations to gourmet dining, from thrilling activities to mindful sustainability practices, ATELIER Playa Mujeres is a haven where dreams become reality. Plan your escape to this remarkable destination and create memories that will last a lifetime.