FHR – Fine Hotels + Resorts has bestowed a prestigious affilation upon ATELIER Playa Mujeres. This honor serves as a testament to our resort's unwavering commitment to providing exceptional levels of hospitality, luxurious amenities, and unparalleled service to our guests. At ATELIER Playa Mujeres, we take great pride in ensuring that every guest receives an unforgettable experience, and this recognition reinforces our dedication to excellence in the hospitality industry. We are truly honored to have received this distinguished award from FHR – Fine Hotels + Resorts and are grateful for the recognition of our hard work and commitment to providing a superior guest experience.  
We look forward to continuing to exceed expectations and setting the highest standards in luxury hospitality for our esteemed guests.
What is FHR – Fine Hotels + Resorts by American Express?  
FHR – The Fine Hotels & Resorts program is a collection of handpicked luxury hotels and resorts worldwide that provide guests with exclusive benefits and unparalleled experiences. To be part of this elite group, properties must meet strict criteria, including having exceptional facilities and services, a high standard of customer service, and a unique and luxurious atmosphere. As a member of this exclusive program, ATELIER Playa Mujeres offers American Express Platinum and Centurion Cardholders with access to an array of benefits, including room upgrades, daily breakfast for two, late checkout, and a range of other amenities.
The Benefits of FHR affilation
Becoming an FHR property has brought about a myriad of advantages for ATELIER Playa Mujeres. Through our collaboration with American Express, we have been able to offer our guests an unparalleled level of exclusive benefits and amenities. These include room upgrades that provide our guests with even more luxurious accommodations, daily breakfast to ensure that they start their day off on the right foot, and late check-out to allow them to make the most of their stay with us. These benefits are designed to ensure that our guests have the most comfortable and enjoyable stay possible, and are a testament to our commitment to providing exceptional service.
"Being recognized as an FHR property is an honor and a testament to the hard work and dedication of our Arteleros. We are committed to providing exceptional service and creating memorable experiences for our guests, and this recognition is a reflection of that."

ATELIER de Hoteles' CEO, Oliver Reinhart, expressed his gratitude for the recognition and the resort's commitment to providing the highest level of service to its guests.
Our recognition as a top-tier luxury resort in the Mexican Caribbean has been further solidified by our inclusion in the FHR program. This is a testament to the hard work and dedication of our Arteleros, who work tirelessly to ensure that every guest has an unforgettable experience with us. We are proud to be recognized as a leader in the hospitality industry, and we are committed to continuing to provide our guests with exceptional service and luxury experiences for years to come. In this blog, we will explore the different aspects of ATELIER Playa Mujeres that have made it worthy of this prestigious recognition.
Exquisite Accommodations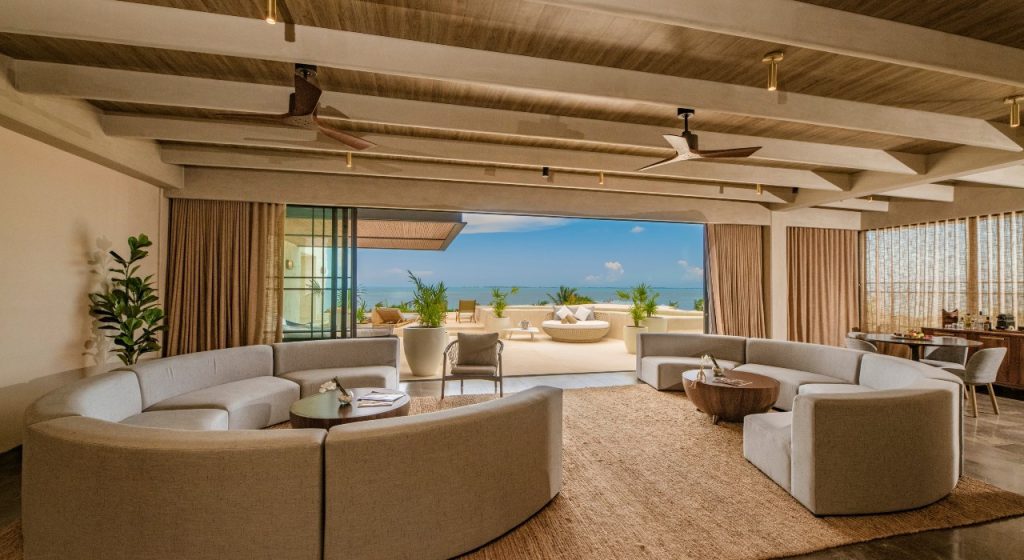 ATELIER Playa Mujeres offers 431 exquisitely designed guest rooms, each with an impressive range of amenities and features. These rooms offer a comfortable and luxurious stay, complete with contemporary design, high-quality linens, and Surrounding Technology®. Each room is spacious and boasts a private balcony or terrace with a stunning view of the Caribbean Sea.
World-Class Amenities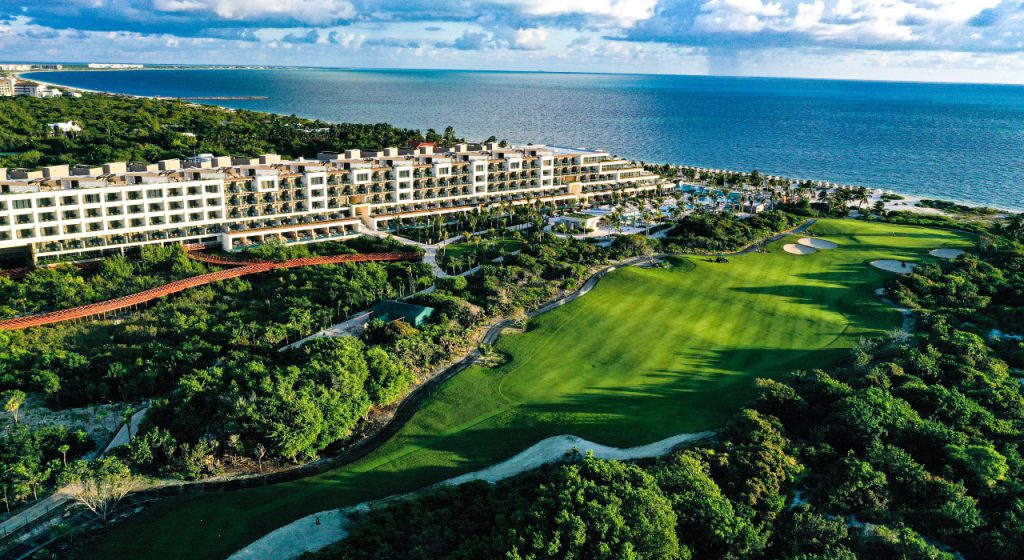 ATELIER Playa Mujeres offers a range of world-class amenities, including a 27-hole golf course designed by Greg Norman, a luxurious spa, a fully equipped fitness center, and multiple swimming pools. The resort also features multiple restaurants, including an exclusive fine-dining experience, María Dolores by Edgar Núñez, which offers a unique culinary experience. Guests can also indulge in a range of activities, including beach volleyball, yoga, and cooking classes.
Addictive Service®
One of the standout aspects of ATELIER Playa Mujeres is its exceptional service. The resort's staff is dedicated to providing guests with personalized attention and going above and beyond to ensure their comfort and satisfaction. The resort's commitment to guest satisfaction has resulted in numerous awards and recognition, including the AAA Four Diamond Award and the Tripadvisor Travelers' Choice Award.
All-Inclusive Experience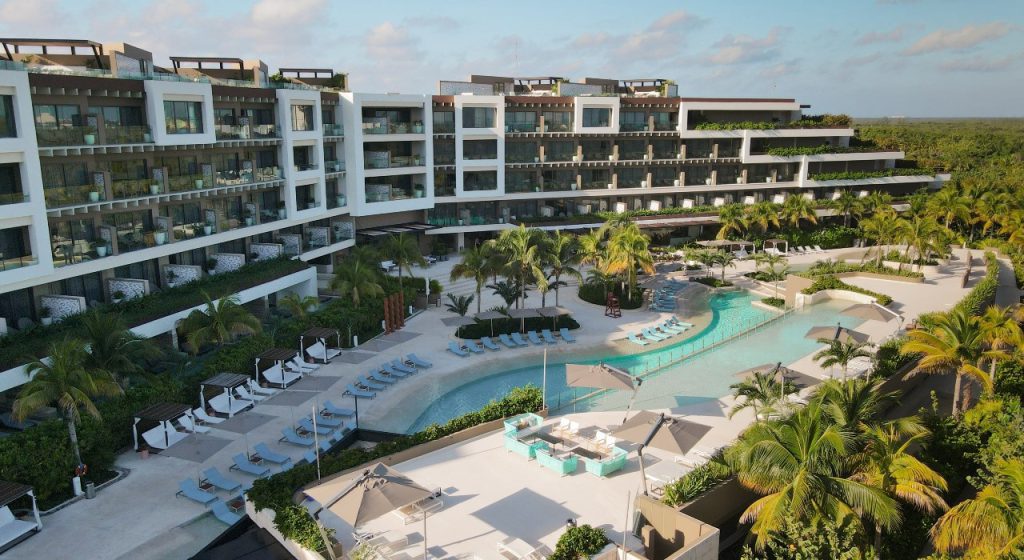 Our resort offers a complete all-inclusive experience, ensuring guests have access to everything they need for a relaxing and enjoyable stay. The all-inclusive package includes all meals, drinks, and snacks, as well as access to all of the resort's amenities and activities. The resort also offers a range of luxury upgrades, including private pool access, butler service, and premium alcohol options.
ATELIER Playa Mujeres offers a luxurious and unforgettable vacation experience, complete with exquisite accommodations, world-class amenities, exceptional service, and a complete all-inclusive package. These aspects have made it one of the most sought-after hotels in the region and have resulted in its affilation by FHR – Fine Hotels + Resorts by American Express. Whether you're looking for a romantic getaway or a family vacation, ATELIER Playa Mujeres offers everything you need for a memorable and relaxing stay.