Nestled along the pristine shores of Mexico's Caribbean coastline, ATELIER Playa Mujeres is a luxurious resort that promises an unforgettable vacation experience. With its breathtaking beauty, impeccable service, and a plethora of activities, this slice of paradise offers a truly unique getaway. Join me on a virtual journey as I share my personal point of view from a visit to ATELIER Playa Mujeres.
During my recent vacation, I had the pleasure of staying at ATELIER Playa Mujeres. The INSPIRA Suites offered an unparalleled experience of luxury and relaxation, accompanied by exclusive amenities and benefits. From the moment I arrived, I was greeted with warm hospitality and a range of personalized services that enhanced my stay.
Welcome Experience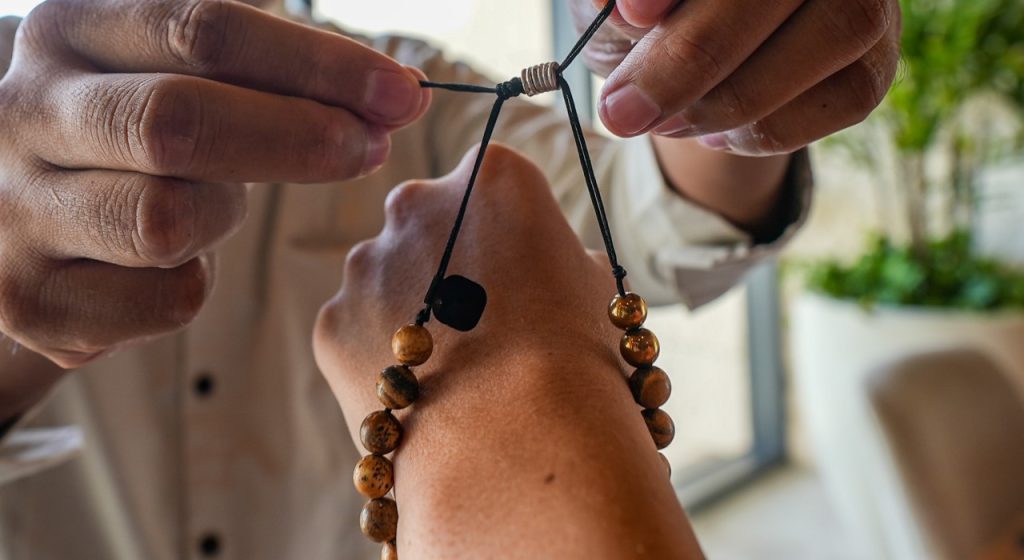 The moment I stepped foot into ATELIER Playa Mujeres as an INSPIRA guest, I knew I was in for a treat! It was like being whisked away to a world of luxury and relaxation, where every detail was thoughtfully designed to make me feel like royalty. And let me tell you, the welcome experience was nothing short of fabulous!
Picture this: I walked up to the check-in counter, and before I could even say a word, a friendly staff member handed me a Well-come-in® cocktail. Talk about starting off on the right foot! This delicious concoction instantly put me in a vacation state of mind, setting the tone for the incredible stay that awaited me.
As I sat at the INSPIRA Welcome Lounge® sipping my cocktail, nibbling on delectable treats, and taking in the serene atmosphere, I couldn't help but feel a sense of gratitude for choosing ATELIER Playa Mujeres as my home away from home. The welcome experience had set the bar high, and I knew that the rest of my stay as an INSPIRA guest would be nothing short of extraordinary.
Little did I know that this was just the beginning of the endless delights and exclusive benefits that awaited me as an INSPIRA guest at ATELIER Playa Mujeres. Stay tuned to discover the indulgent amenities, services that went above and beyond, and the exclusive perks that made my stay truly unforgettable
Exclusive Amenities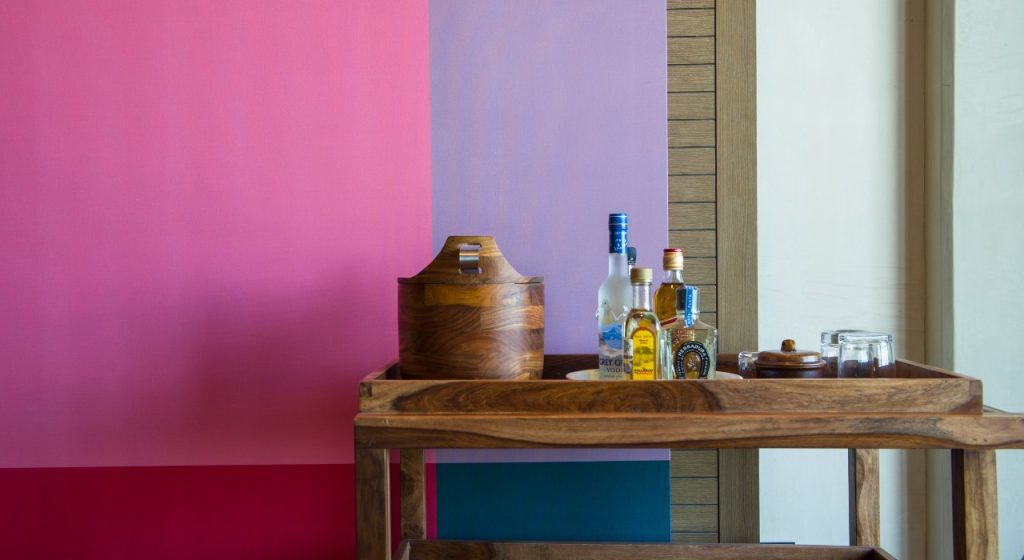 INSPIRA Suites truly understand the art of pampering. The Rolling Bar, stocked with a selection of premium whiskies, tequila, vodka, and rum, ensured that I could indulge in my preferred spirits at any time. The Bubbly Welcome® added a touch of elegance to my suite, featuring a bottle of house wine and a refreshing fruit platter upon arrival. The Dreamy Pillows® menu allowed me to personalize my sleep experience, ensuring maximum comfort and relaxation. Additionally, the In-Suite Scent® offered a variety of aromatic options, creating an ambiance tailored to my preferences.
Exquisite Services: The INSPIRA Beach®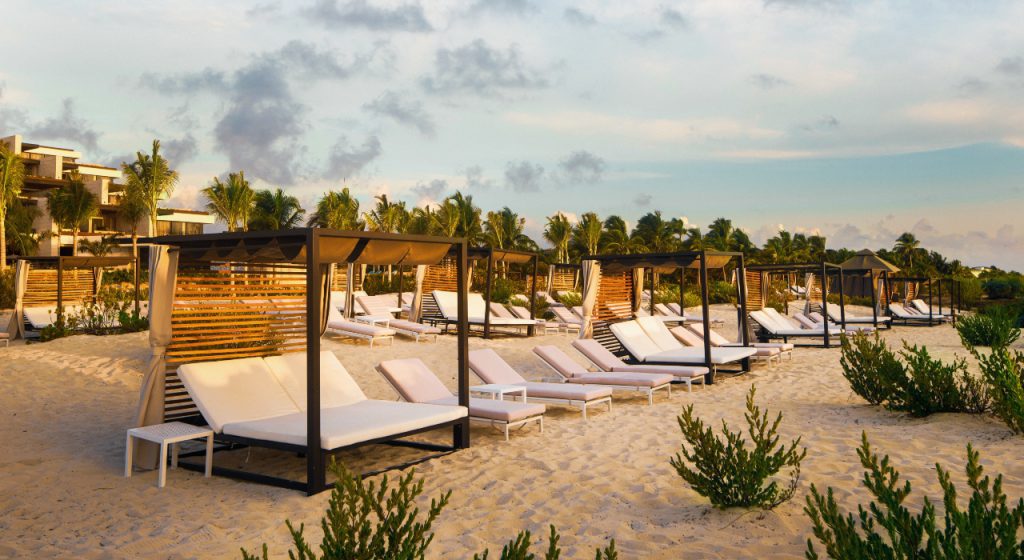 As an INSPIRA guest, I had access to exclusive areas and services that elevated my stay to new heights. One of the highlights was the access to the coveted INSPIRA Beach® section. This private oasis on the beach provided a tranquil escape where I could relax and soak up the sun in a serene setting. With comfortable Beli beds and attentive beach service, it was the perfect spot to unwind and enjoy the beautiful surroundings in complete privacy.
INSPIRA Rooftop Pool®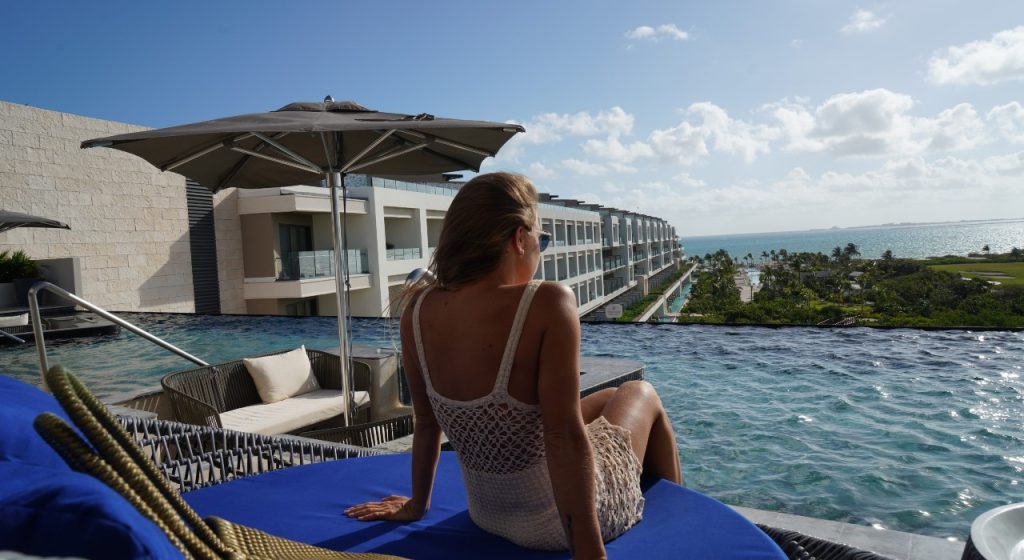 For those seeking a different kind of relaxation, the INSPIRA Rooftop Pool® was an absolute gem. Situated high above the resort, it offered breathtaking panoramic views of the shimmering ocean. I spent countless hours lounging by the infinity pool, feeling like I was on top of the world. The serene atmosphere and the gentle breeze made it the ultimate place to unwind and enjoy some quiet moments of bliss.
INSPIRA Ocean Front Pool®
But the exclusivity didn't end there. The INSPIRA Ocean Front Pool® was a true haven for beach lovers. With direct access to a pool in front of the sandy shores, I could take a refreshing dip in the crystal-clear waters whenever I pleased. It was a unique opportunity to enjoy the gentle lull of the waves while indulging in the luxurious amenities and services that were just steps away.
Throughout my stay, the attentive INSPIRA Concierge was always there to cater to my needs. Whether it was arranging restaurant reservations, booking excursions, or providing insider tips on the best local attractions, they went above and beyond to ensure that every aspect of my stay was nothing short of perfection. Their Addictive Service® made me feel like a VIP from the moment I arrived until the moment I reluctantly checked out.
Personalized attention: The Butler service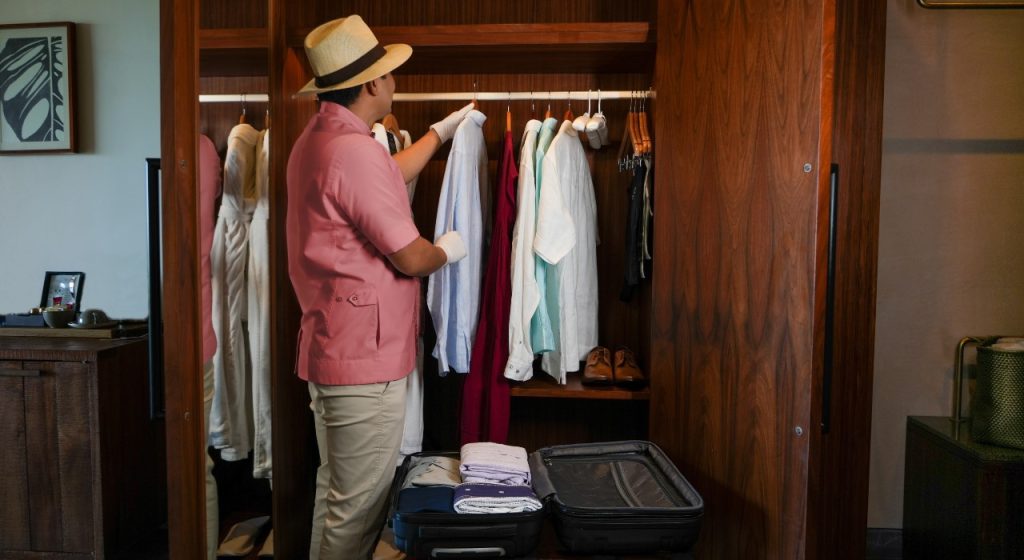 For an even higher level of personalized attention, the butler service was available in select INSPIRA Suites. This extraordinary service paid meticulous attention to detail, ensuring that every aspect of my stay was tailored to my preferences. From customized room setups to special requests and surprises.
One evening, I realized I had forgotten my favorite necklace for a special dinner. I reached out to the butler team on my phone, and the next hour, they surprised me with my necklace right where i was. The butler service added an extra layer of luxury and made me feel truly pampered.
Exclusive Benefits
One of the standout benefits of being an INSPIRA guest at ATELIER Playa Mujeres was the incredible array of exclusive privileges and discounts that made my stay even more memorable and enjoyable. Prepare to be wowed by the amazing perks that await you!
Gastronomic delights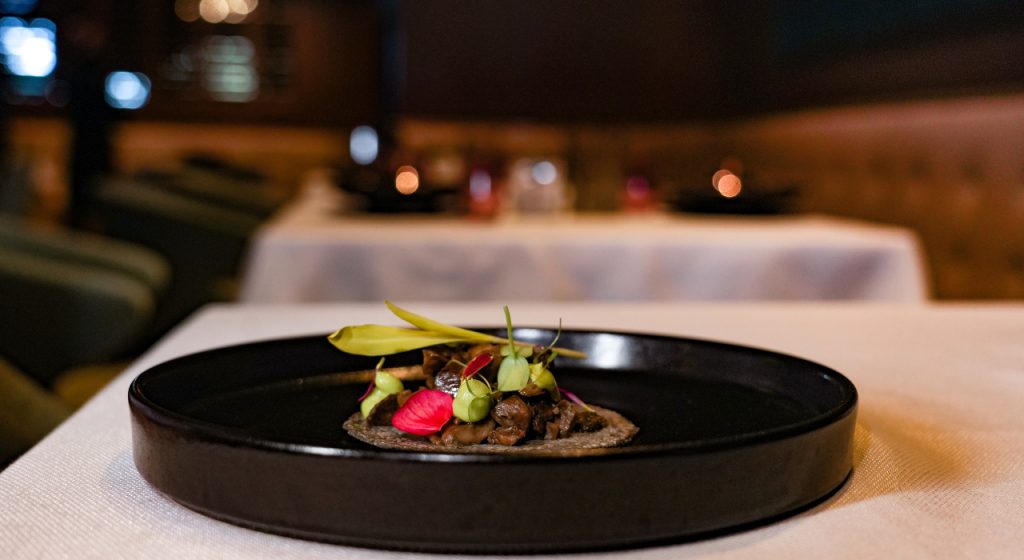 Let's start with the gastronomic delights. As soon as I arrived, I was treated to a complimentary dinner at the renowned Restaurant Signature María Dolores by Edgar Núñez (this is because my stay exceeded seven nights at the resort). The exquisite culinary creations and impeccable service made for an unforgettable dining experience.
Each dish that graced my table was a masterpiece, carefully crafted with the freshest ingredients and presented with impeccable attention to detail. From the vibrant colors to the tantalizing aromas, the plates in every restaurant at the resort were a work of art that delighted my eyes and taste buds. Whether it was the delicate balance of flavors in a seafood ceviche or the rich and savory notes of a perfectly cooked steak, each bite was a moment to savor.
And let's not forget the delightful array of sweet treats and decadent desserts. They truly knew how to tempt and satisfy any sweet tooth. From delicate pastries and cakes to creamy gelato and artisanal chocolates, each bite was a moment of pure bliss. I found myself lingering over desserts, savoring every spoonful, and delighting in the sinful pleasure of a meticulously prepared sweet treat.
NUUP Spa®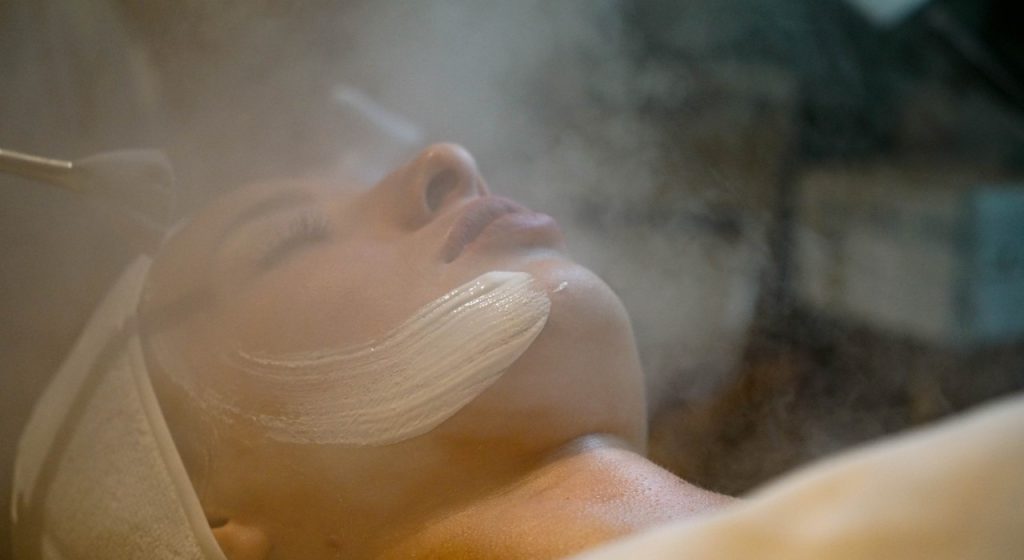 In the realm of Barefoot Luxury®, self-care and wellness take center stage. ATELIER Playa Mujeres offers a world-class spa where skilled therapists provide an array of rejuvenating treatments inspired by ancient traditions. As an INSPIRA guest, I was delighted to receive a complimentary hydrotherapy session.
The NUUP Spa® offered an exclusive 20% discount on their spa treatments. It was an irresistible offer that beckoned me to partake in a soothing massage, facial, or body treatment, allowing me to truly unwind and pamper myself in the lap of luxury.
I tried the new NUUP® BOTANICAL RENEWAL, this treatment starts with a relaxing back massage and continues with a Hydrating Superfoods Facial. An ideal experience for those who are seeking to relax and pamper their skin.
The tranquil atmosphere, soothing treatments, and rejuvenating effects of the spa left me feeling completely refreshed and revitalized. It was the perfect way to unwind and let go of any stress or tension.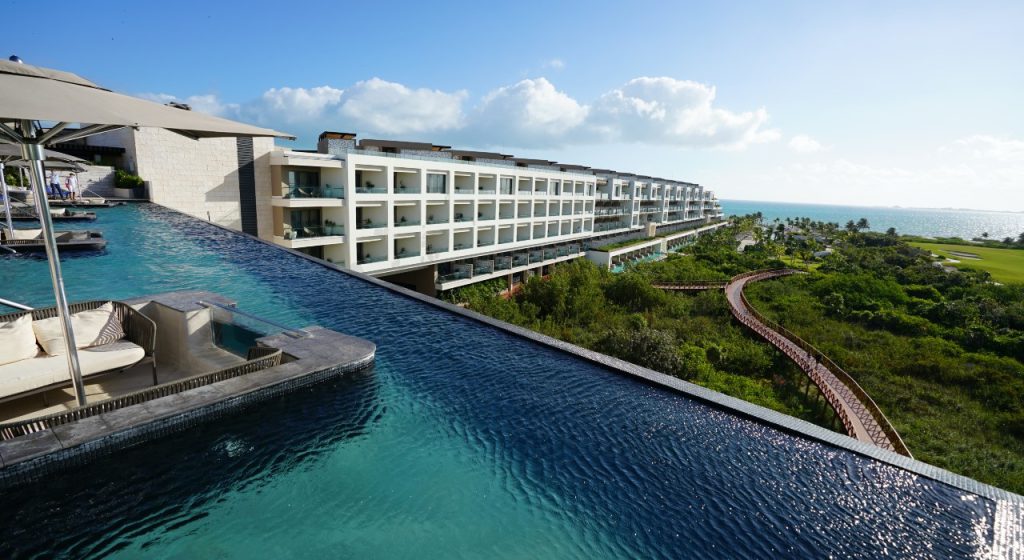 Overall, my stay as an INSPIRA guest at ATELIER Playa Mujeres was filled with exclusive benefits that truly enhanced my experience
ATELIER Playa Mujeres embodies the essence of Barefoot Luxury®, offering a harmonious blend of natural beauty and refined indulgence. Embark on this remarkable journey and discover a world where luxury is intertwined with the simple pleasures of life.
From the moment I checked in until my departure, I felt pampered, indulged, and privileged. The exclusive benefits, personalized services, and attention to detail truly set the INSPIRA Suites apart. Whether it was enjoying the private INSPIRA Beach®, immersing myself in the serenity of the INSPIRA Rooftop Pool®, or taking a refreshing dip in the INSPIRA Ocean Front Pool®, every moment was filled with luxury, comfort, and the utmost attention to detail. It was a stay that surpassed all expectations and left me with cherished memories that will last a lifetime.
I cannot wait to return to this idyllic paradise!