ATELIER Playa Mujeres truly embodies the essence of luxury and relaxation, for this reason, the resort was recognized by the renowned Forbes Travel Guide, receiving a four-star rating in 2023. This award is a testament to the exceptional service, amenities, and experiences that guests can enjoy during their stay.
We are beyond excited to share that ATELIER Playa Mujeres and our NUUP Spa® have earned the coveted 4-star rating by Forbes Travel Guide!
Only the hotels that meet the thorough Forbes Travel Guide's hospitality standards achieve a rating. This achievement is only possible thanks to the great effort of our Arteleros, who day-by-day strive to make ATELIER Playa Mujeres the best hotel in the area.
"It fills us with satisfaction to know that ATELIER Playa Mujeres® and our NUUP Spa® earned four stars in the Forbes Travel Guide ranking. With ATELIER Playa Mujeres®, we have revolutionized the concept of all-inclusive luxury hotels in Mexico, and with NUUP Spa®,we stand out among the industry's most advanced wellness centers internationally. Recognitions like this one help us consolidate our presence in the market and place us as a benchmark of excellence,"

mentioned Mascia Nadin, Chief Operating Officer at ADH – ATELIER de Hoteles.
All About the Forbes Travel Guide 2023 Edition
The Forbes Travel Guide is a leading luxury travel authority, offering a global rating system for hotels, restaurants, and spas. The Forbes Travel Guide certification is a prestigious recognition awarded to properties that meet their high standards for luxury and service.
To earn a Forbes Travel Guide certification, a property must undergo a rigorous evaluation process, including an anonymous inspection by a trained inspector. The inspectors evaluate the property based on up to 900 objective criteria, including the quality of the facilities, services, and amenities offered.
Properties that meet the Forbes Travel Guide standards are then awarded a rating of one to five stars. The rating system is designed to provide travelers with an unbiased and objective assessment of a property's quality and luxury.
If a property is awarded a Forbes Travel Guide certification, it is considered one of the best luxury properties in the world.
What Makes us a Four-Star Forbes Travel Guide Resort?
Prime Location
Firstly, let's talk about the location of ATELIER Playa Mujeres. The resort is nestled in one of the most beautiful regions in Mexico, Playa Mujeres. This area is known for its white sandy beaches and crystal-clear waters, making it a highly desirable destination. ATELIER Playa Mujeres is on a secluded beach, offering guests a serene and relaxing atmosphere north of Cancun.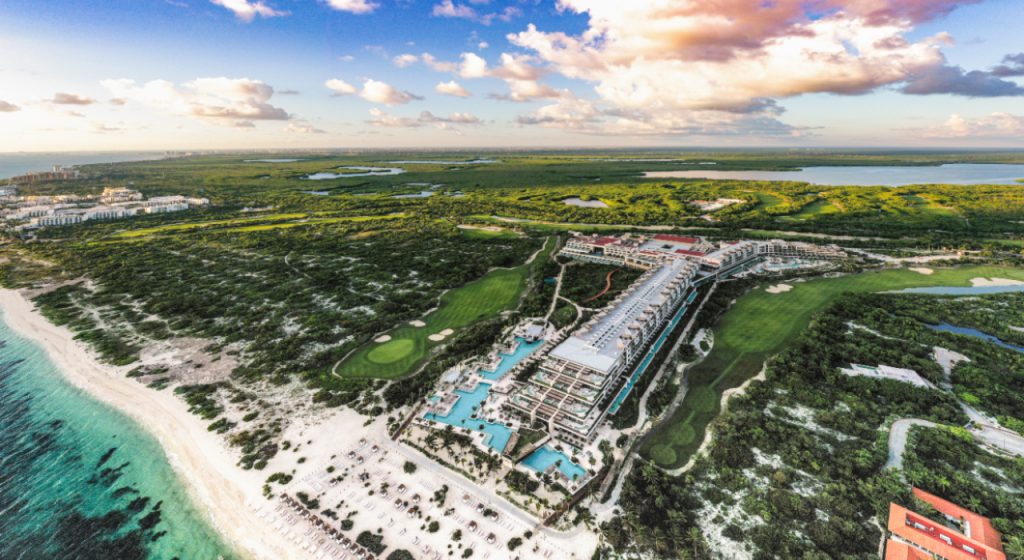 ATELIER Playa Mujeres' Innovative Artist Service ®
The resort offers a wide range of amenities and activities to enjoy during your stay. Guests can relax by one of the resort's several swimming pools, including an infinity pool that offers breathtaking ocean views. The resort also has a stunning beach area where guests can lounge in the sun or take part in water sports, with a unique and luxurious experience that blends modern sophistication with the natural beauty of the Caribbean.
"We have been to some GREAT All-Inclusive hotels, but Atlelier is by far the best! Fantastic staff! Especially Julio and his team at the Pool! Great restaurants that really enhance the 5-Star experience! Definitely will come again!"

– Adam F, March 2023
The Suite categories at ATELIER Playa Mujeres
When it comes to accommodations, ATELIER Playa Mujeres offers a range of luxurious suites, each equipped with modern amenities such as air conditioning, flat-screen TVs, and complimentary Wi-Fi. The suites are designed with a contemporary style, featuring sleek and stylish furniture, vibrant artwork, and luxurious bedding. Some suites also offer a private balcony or terrace that features stunning views of the Caribbean Sea or the golf course, providing guests with a truly immersive experience.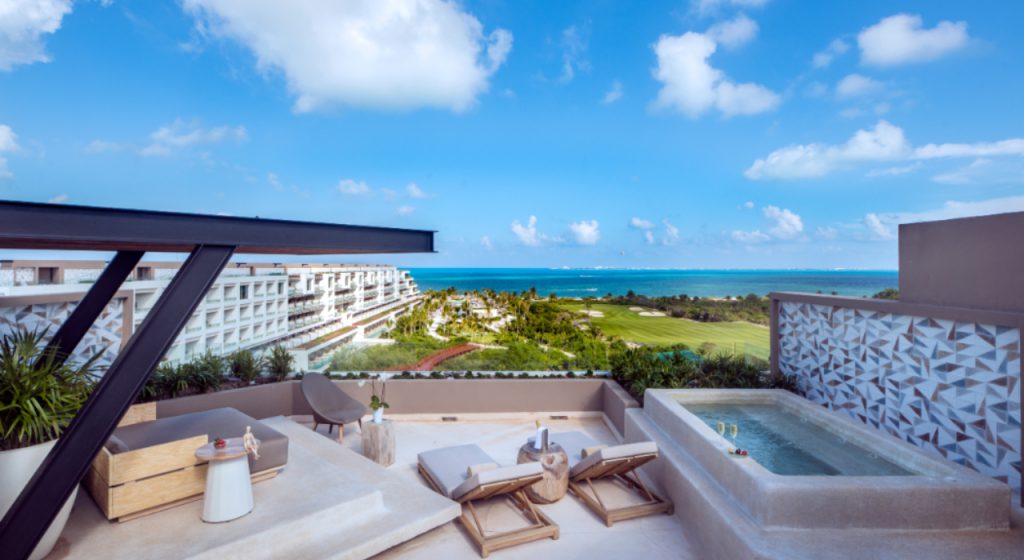 Our authentic Mexican and international culinary traditions
One of the standout features of ATELIER Playa Mujeres is its exceptional dining options, the culinary team is led by Chef Antonio Domíngez, who has created gastronomic experiences that will impress even the most discerning palates. The resort has +20 restaurants and themed bars that offer a range of international cuisines, including Mexican, Italian, and Asian. One of the guests favorite spots is El Cielo Sky Bar a rooftop bar that offers stunning views of the ocean and the surrounding areas, making it the perfect spot for a relaxing drink or two!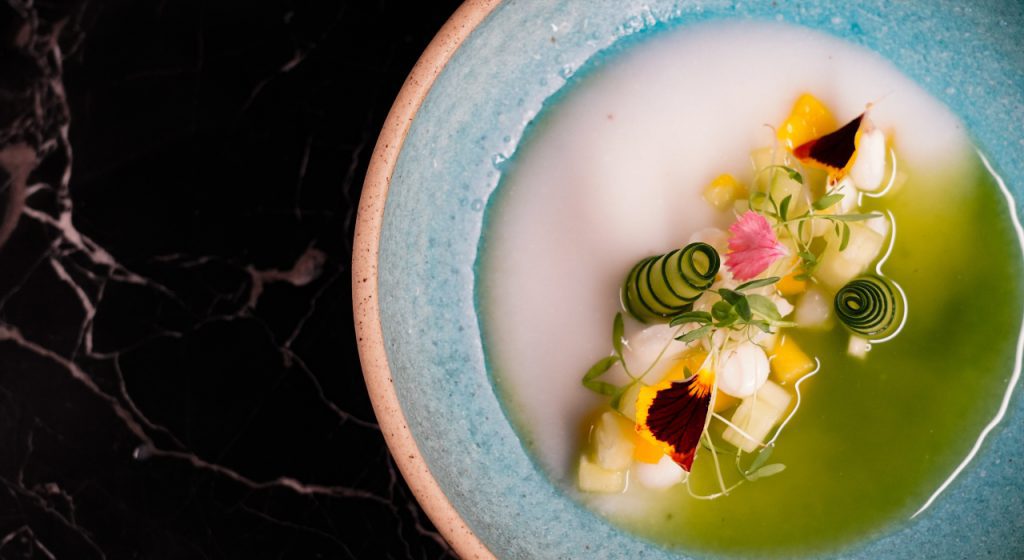 Our exclusive NUUP Spa®
For those looking to indulge in some pampering, NUUP Spa®, which has been recognized for two years in a row with the prestigious Forbes Travel Award rating, offers speciality treatments designed to soothe the body and mind. Guests can choose from various massage therapies, facial treatments, and body scrubs, all of which use natural, locally sourced ingredients to nourish the skin and promote relaxation.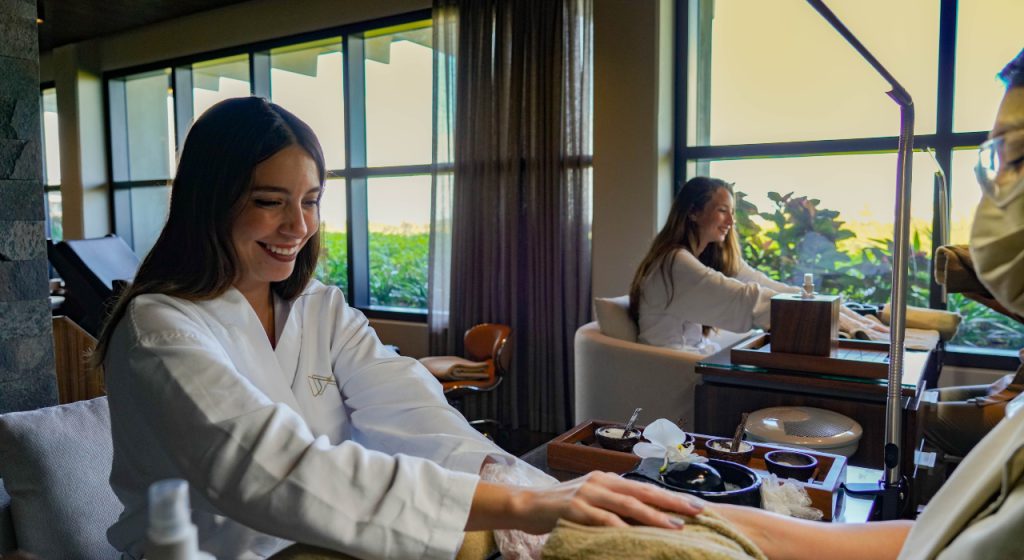 Handcrafted Hospitality: A Key Factor for this Achievement
But what truly sets ATELIER Playa Mujeres apart is the level of service and attention to detail that guests can expect from the Arteleros. From the moment guests arrive, they are greeted with the resort's characteristic Handcrafted Hospitality® and Addictive Service® that ensures a seamless and memorable stay. Arteleros are always available to assist you with any requests or needs, from arranging restaurant reservations to pampering you in our exclusive NUUP Spa®.
ATELIER Playa Mujeres has once more cemented its position as a leading luxury resort in the hospitality industry, being recognized by the prestigious Forbes Travel Guide is a testament to the exceptional standards of service, amenities, and experiences the resort offers. This accolade not only honors the hard work and dedication of the Arteleros but also signifies the unwavering commitment to providing guests with unforgettable experiences. With this recognition, guests can be assured of an exceptional stay at ATELIER Playa Mujeres, where luxury, comfort, and personalized service are always at the forefront.

After learning everything that makes ATELIER Playa Mujeres and NUUP Spa® a four-star Forbes Travel guide resort, you must be ready to pack your bags for a well-deserved vacation in this idyllic destination. Click on the following link to book your stay today! https://reserve.atelierdehoteles.com/