We are thrilled to announce that Grupo BD, the corporate group behind ATELIER de Hoteles has been recognized as a Super Company 2023 by Expansión and TOP Companies. This recognition is a testament to our commitment to our Arteleros and our dedication to fostering a positive work environment.
What exactly is a Super Company?
To put it simply, it is a certification given to companies that have been evaluated based on their business performance, organizational culture, and employee satisfaction. In order to be certified, companies must score high in these areas and meet certain criteria set by the certification program.
"It is a great company, I identify with the values and philosophy that the company promotes, loving your neighbor is helping everyone equally even if they don't agree with you. Human capital is the first area that identifies a company, and I can say that it represents its values and philosophy. It is one of the things that stands out, and all the philanthropic activities, the way they involve you, is commendable. I can say it is one of the best, if not the best, where I have worked. Thank you for the interest you have in the employees."

-Artelero
It is the first time that we have participated in the ranking, and we are in 65th place, thanks to your participation! It fills us with satisfaction to know that our Arteleros are the ones who evaluated us through surveys and positioned us as "A Place Where Everyone Wants to Work".
This means that Grupo BD has achieved a prestigious certification and is among the top companies in its industry.
We take pride in our company's culture and our focus on our employees. We believe that investing in our employees and promoting a positive work environment is essential to achieving long-term success. Our employees are our most valuable asset, and we are committed to supporting their growth and development.

-Human Resources Direction
The ATELIER de Hoteles team takes great pride in the company's philosophy of "Hacer Todo con Amor" (Do Everything with Love) and works hard to create a culture of innovation and continuous improvement by thinking outside the box and finding new ways to enhance processes, products, and services. This culture of innovation has allowed ATELIER de Hoteles to stay ahead of the curve and remain loyal to their pillar of Eco-social Awareness, taking care not only of their teams, but also surroundings on all levels.
What makes ATELIER de Hoteles a Super Company 2023
ATELIER de Hoteles stands out for its innovative concepts, high-end amenities, and exceptional customer service. However, what truly sets GrupoBD apart? It's their dedication to investing in their Arteleros through a variety of programs that promote education, professional development, and overall well-being. Here are just a few of the ways GrupoBD stands out as a Super Company 2023:
Certifications for Arteleros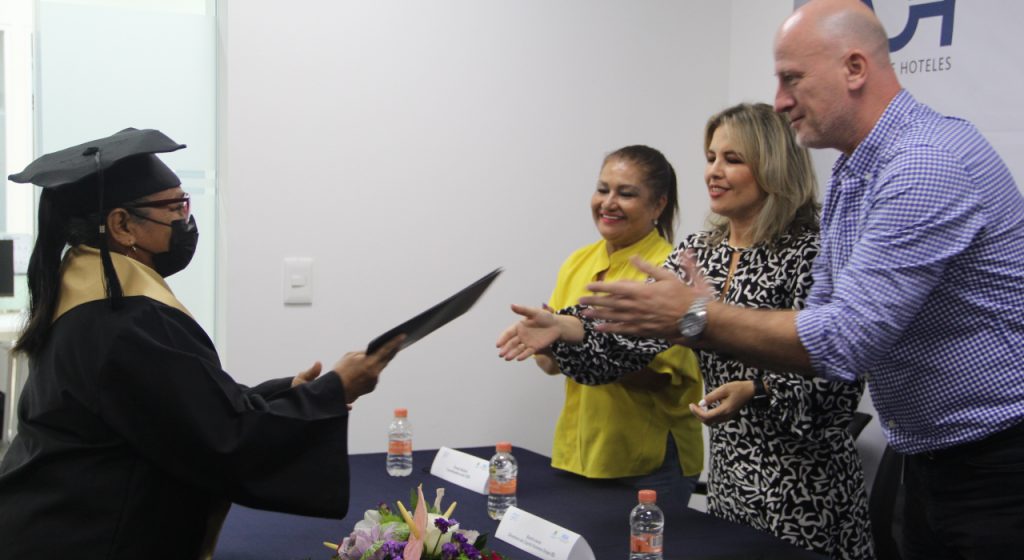 In recognition of our commitment to the continuous learning and professional development of our team, GrupoBD has been recognized by Super Company 2023 by Expansión and TOP Companies because we invests in recognized certifications to keep its employees up-to-date with market trends and best practices, empowering them to deliver exceptional service to guests. Through this dedication to the growth and development of its team, GrupoBD sets itself apart as a leader in the industry.
English Classes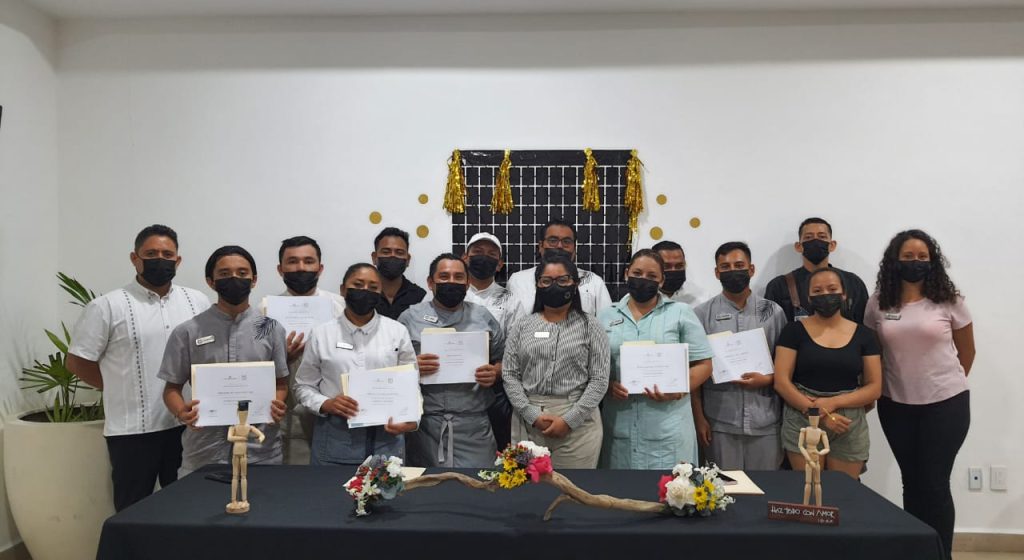 The company offers free English classes to its Arteleros, allowing them to learn or reinforce their English language skills. In the hospitality industry, English language proficiency is essential for effective communication with guests from around the world. By offering this benefit, GrupoBD empowers its Arteleros to provide excellent service to guests regardless of their native language.
School Support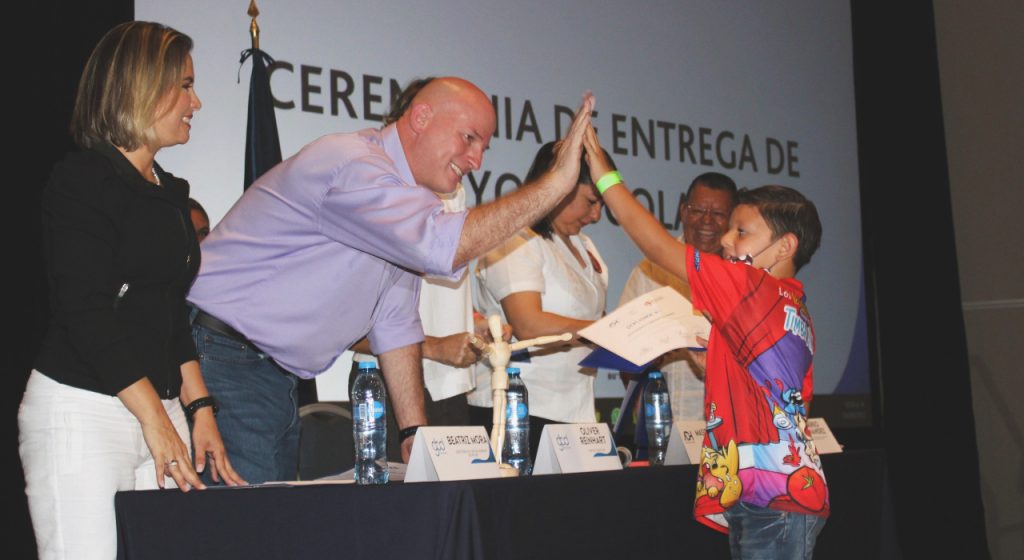 We also support the families of the Arteleros through the School Support program. At the beginning of each school year, the company hosts an emotional ceremony where they award diplomas, financial aid, and recognition for academic excellence to the children of the Arteleros. The program also includes the distribution of laptops to support the student's educational needs.
Health Campaigns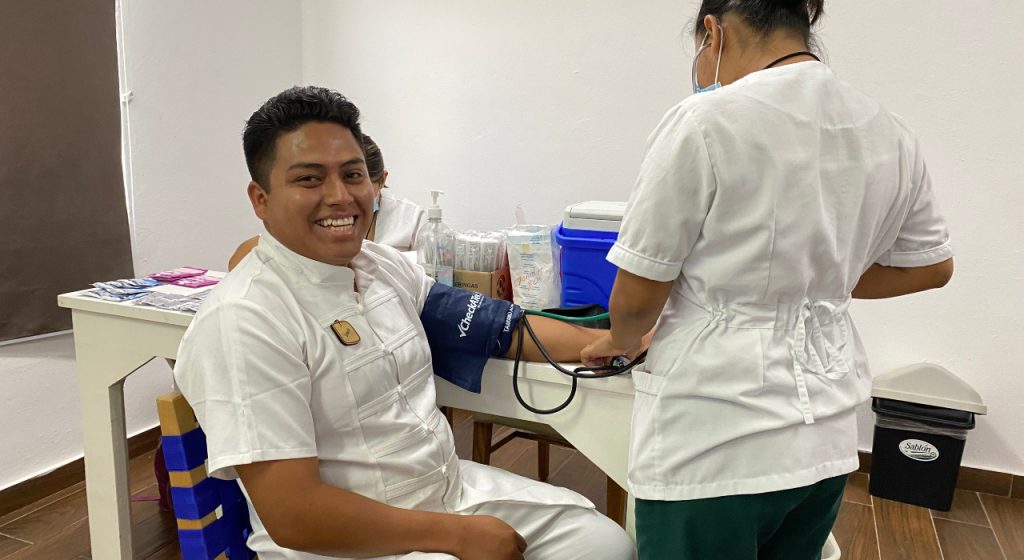 Super Company 2023 by Expansión and TOP Companies recognized us for our commitment to promoting a healthy workplace environment through its Health Campaigns. These campaigns are designed to encourage Arteleros to adopt healthy habits and prioritize the prevention and early detection of health issues. By investing in the well-being of its employees, GrupoBD creates a positive and supportive work environment that benefits everyone. This recognition highlights GrupoBD's dedication to fostering a healthy and productive workforce, and its commitment to being a responsible and socially conscious employer.
AlistARTE Program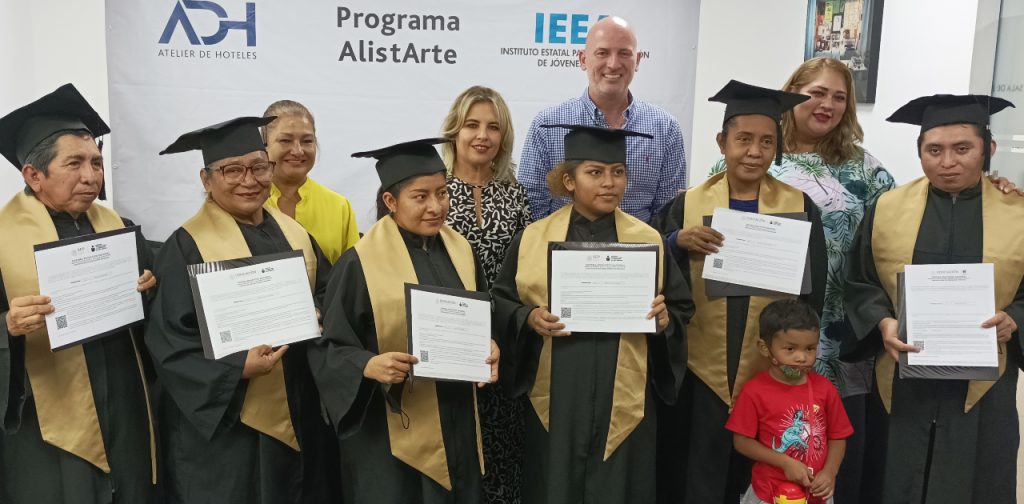 GrupoBD partners with Instituto Estatal para la Educación de Jóvenes y Adultos (IEEJA) to offer their Arteleros the opportunity to continue their primary education. Through the AlistARTE program, employees can complete their primary and secondary education and receive their certification. GrupoBD understands the importance of education, and this program is just one way they invest in the futures of their Arteleros.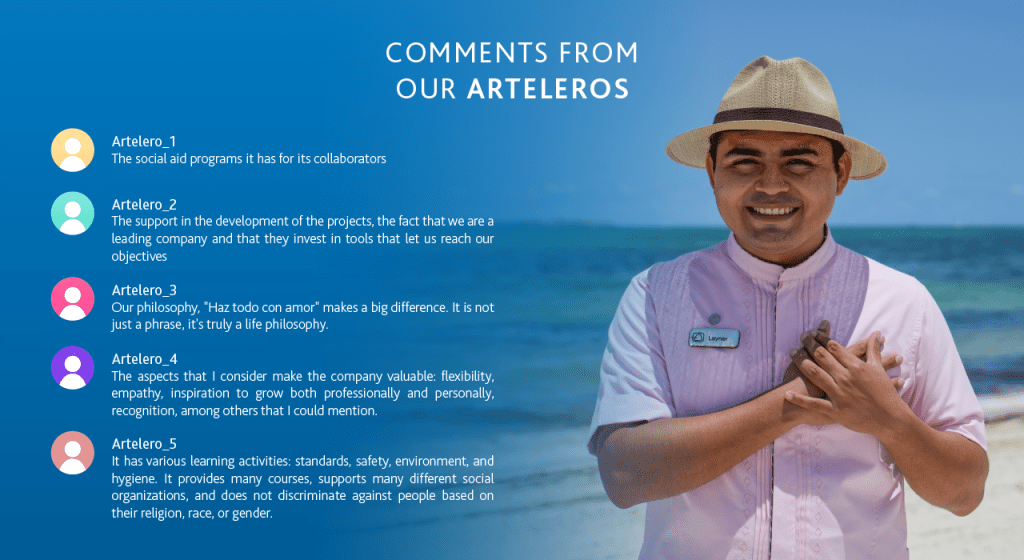 We are honored to have received this recognition, and we believe that it is a reflection of our commitment to our employees and our dedication to innovation. We look forward to continuing to invest in our human capital, promoting innovative corporate practices, and cultivating a positive workplace culture.
GrupoBD is a Super Company 2023 due to its commitment to investing in its employees' education, professional development, and well-being. By supporting their Arteleros in these areas, GrupoBD ensures they provide excellent service to their guests and create a positive and fulfilling work environment for its employees.