We are delighted to share that ATELIER de Hoteles, has obtained the Distintivo ESR® that recognizes us as a Socially Responsible Company through practices that positively impact both social and environmental spheres. All of these initiatives and actions are implemented and helmed by GrupoBD, the corporate group behind the hotel marketeer and operator and all its business units. We, as a socially responsible company, are proud to incorporate sustainable practices in our operations, with the aim of contributing to the betterment of society and the environment.
At  ATELIER de Hoteles, we are beyond happy with this achievement, the result of our mission, which expresses a clear focus on Social Responsibility, and allows us to generate and participate in programs that have a positive impact on all our stakeholders, such as our clients, staff, commercial partners, and suppliers, among others.

- Oliver Reinhart, CEO of GrupoBD.
What is the Distintivo ESR®?
The Distintivo ESR® recognizes four fundamental areas of performance and value actions: ethics and corporate governance, quality of life in the company, connection and commitment to the community, and care and preservation of the environment. Awarded by the Mexican Center for Philanthropy, this distinctive deems the companies that obtain it as solid enterprises that care for their workers, community, and surroundings. 
Supporting the community, and doing things with love, goes a long way!

Fernando García Zalvidea, Founder of GrupoBD
What is Eco-Social Awareness?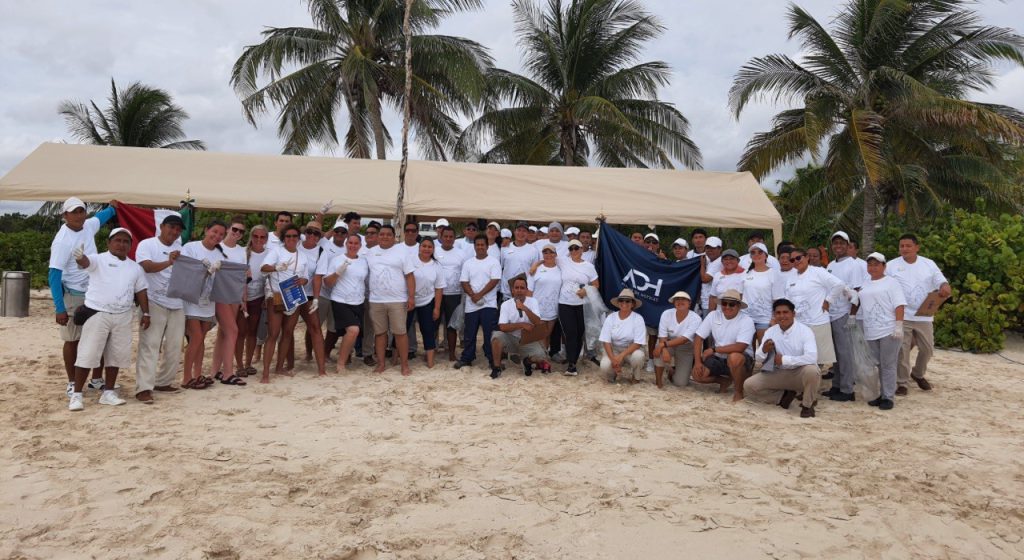 One of ATELIER de Hoteles' Four Corners of Excellence is Eco-Social Awareness. This ensures a thorough understanding of the surroundings of each property and adequate precautions to respect the local community and the flora & fauna. Additionally, it promotes the creation of programs for our workforce to feel safe, healthy, and motivated.
As a result, ADH's All-Inclusive Beach Resorts take several actions every single year to give back to the environment, the community, and our brilliant Arteleros:
Beach Cleanups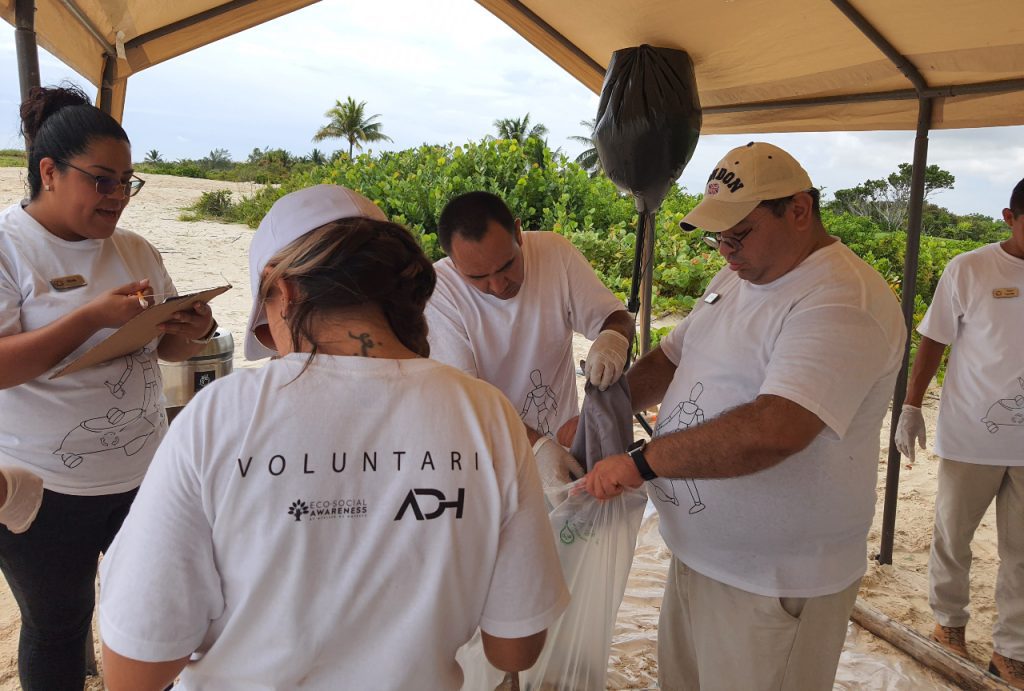 Cancun and Playa Mujeres are two privileged beach destinations that stun travelers from around the world for their crystal-clear waters and fine, white sand. As a Socially Responsible Company, we host beach cleanups that allow these idyllic beaches to remain clean and safe for visitors, locals, and wildlife. 
While we enjoy hosting this enriching and fun experience, we hope that in the future, the number of responsible visitors will increase so the amount of trash at beaches and natural ecosystems decreases. This is why we pride ourselves in being ambassadors of Travel Consciousness who cater to the Neo-Traveler Generation.
Turtle Nest Protection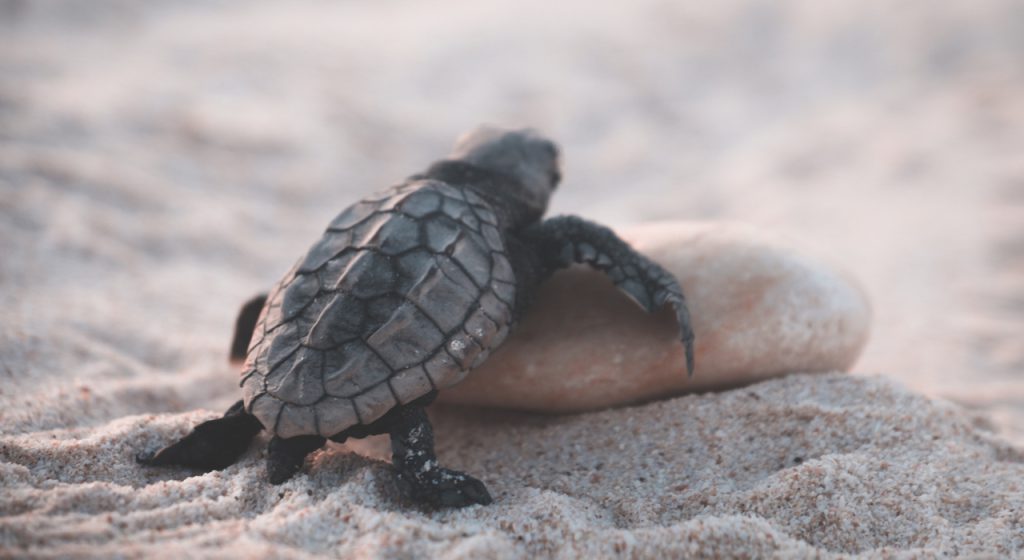 Each summer, different species of sea turtles lay their eggs beneath the palm-studded beaches of ÓLEO Cancún Playa and return to the ocean, leaving their nests shielded solely by a thin layer of sand. As an endangered species, ensuring those eggs hatch in a safe environment is of the utmost importance. We protect them with a special barrier and monitor their day and night for the entire incubation process.
It is worth mentioning that these efforts are all regulated by Mexican Government authorities, providing our Arteleros with the protocols to mark the nests, move them if necessary, and release the baby turtles once they hatch. Witnessing the birth of baby turtles inside the nests is a magical event that guests can witness during their stays between September and October. 
Recycling Campaigns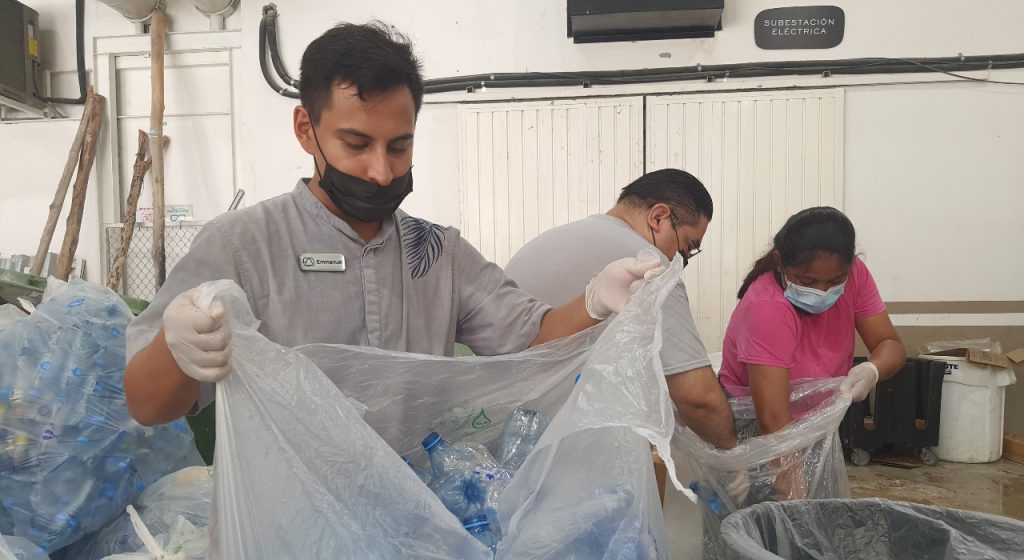 As proud recipients of the Distintivo ESR®, we have ongoing campaigns for reducing, reusing, and recycling waste. Some of the most recent actions include replacing single-use plastic containers with fixed dispensers for our exclusive Molton Brown bath amenities and switching plastic straws for biodegradable straws. 
Through these recycling campaigns, we have collected material for Fundacion Aitana's "10 Tons of Love", a program that sells recycled materials for purchasing meds for children with cancer. Last year, through Universidad Tecnológica de Cancún's "Recycle & Sponsor," we collected PET for contributing to creating scholarships so our community's youth can access better opportunities.
Corporate Volunteerism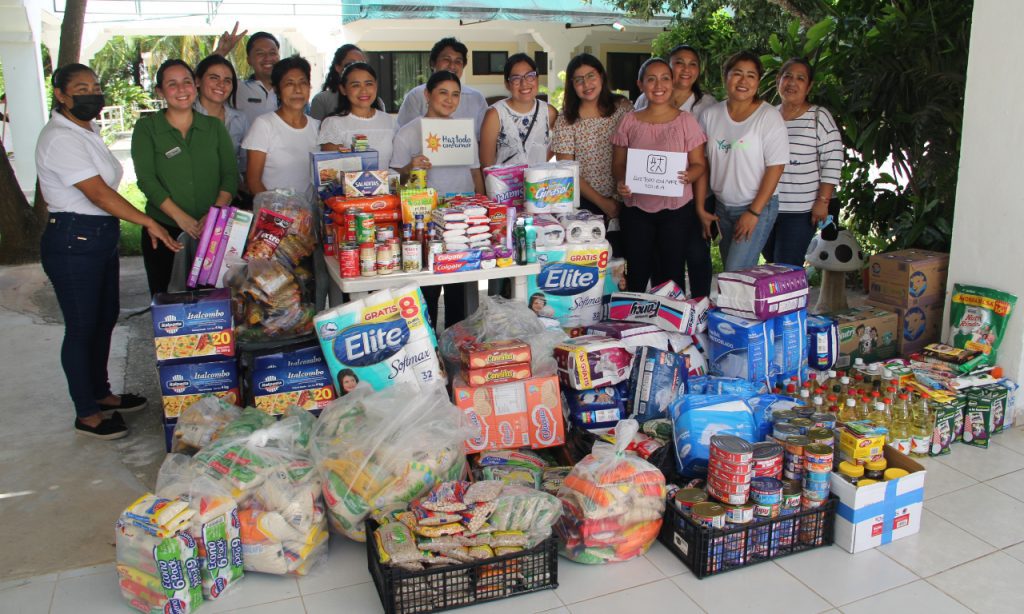 As part of our mission to promote Eco-Social Awareness among our company, we constantly invite Arteleros to participate in activities that support our communities, especially children and the elderly. We do this by organizing fundraisers, toy drives, sponsorships and more. They are mostly done in collaboration with Fundación Ciudad de la Alegría, a local non-governmental organization that offers free medical services and housing for those in need.
Misión Alegría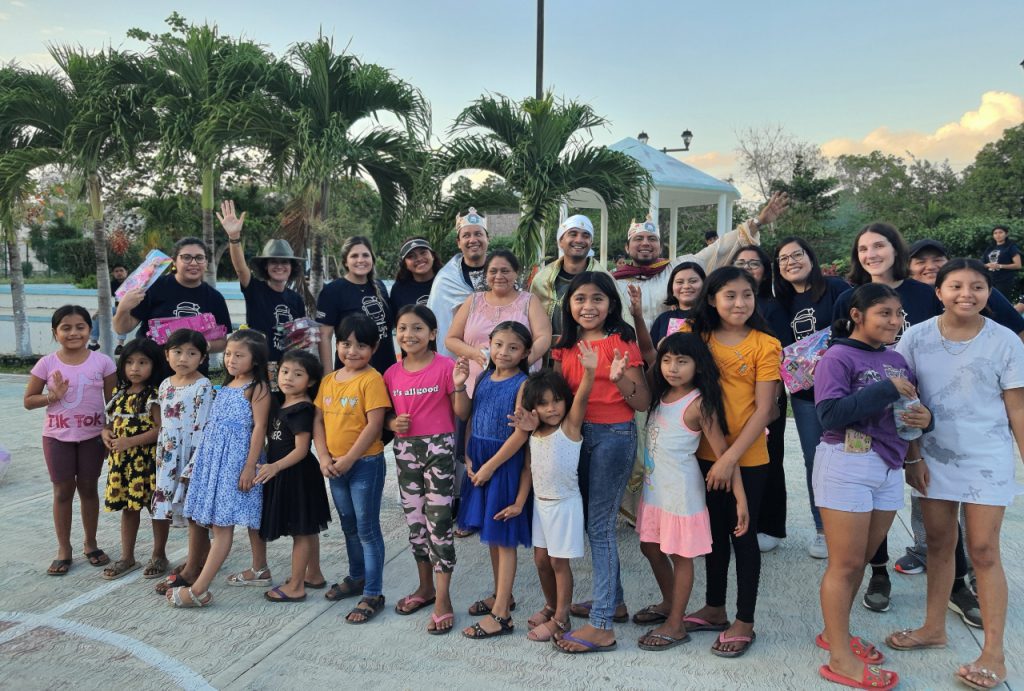 On the 5th of January, every kid in Mexico leaves a shoe underneath the Christmas tree and goes to sleep dreaming about what present may be waiting for them to unwrap the following day. Unfortunately, some communities don't have enough resources to give their young a gift for Three Wise Men Day.
We host an annual toy drive where, united with our commercial partners and Arteleros, we collect hundreds of toys for them. This past year we were able to provide toys, sandals, and piñatas for kids from 7 different Maya communities in the Yucatán Peninsula. We hope to double it next year!