Are you ready to take travel and genuine connection to not only yourself and your family, but also to the magical world of wonder that surrounds us in a stress-free yet chic beachfront ambiance?
Get ready to learn what the Barefoot Luxury all-inclusive vacation experience is all about at ATELIER de Hoteles all-inclusive resorts in Cancun and Playa Mujeres!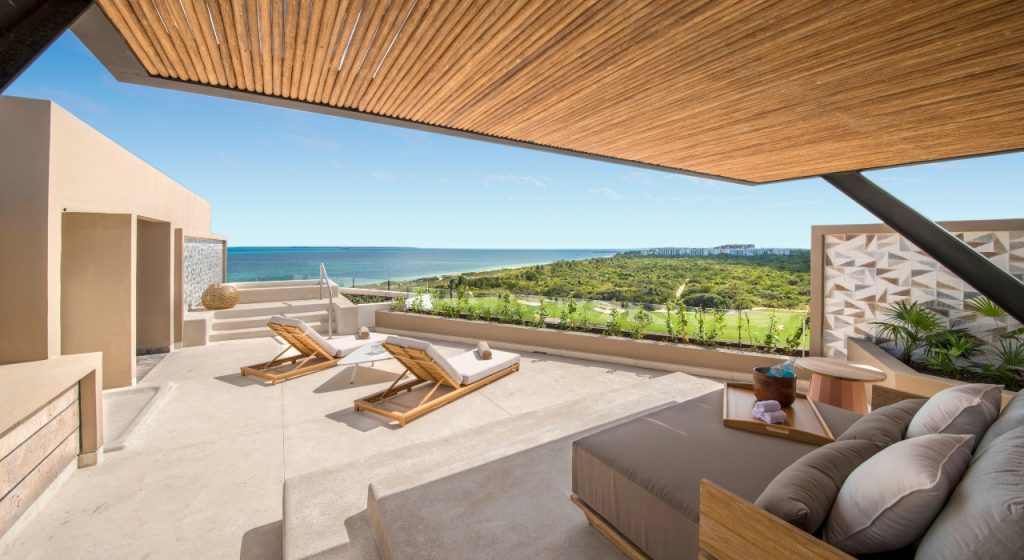 At ATELIER de Hoteles we work very hard so we can proudly offer a travel and hospitality experience that is unparalleled when it comes to truly enjoying the free time and relaxation in a genuinely stress-free way, while also having the ability to reconnect with yourself, loved ones, and nature.
Heightened Level of Travel Consciousness
When you decide to travel to savor every moment and create genuine memories that can only be born through living the experience at the moment, you realize that you are part of the Neo-Traveler generation that have reached this heightened level of travel consciousness.
This, by the way, goes hand in hand with the splendid concept of Barefoot Luxury that can only be found here at the ATELIER de Hoteles beachfront resorts in Cancun.
Elevation of Lifestyle
Vacations and voyages that are centered around reconnection and pure relaxation without any stress are well deserved and should be enjoyed to the fullest as often as possible.
Not only do experiences like this allow us to recharge and slow down in our face-paced world, but they also elevate our lifestyles through the broadening of our cultural and spiritual scope regarding the existence and the act of appreciating every small, magnificent detail that this life has to offer.
Stress-Free Relaxation
The number one thing that people seek on vacation is relaxation. When we travel to a destination away from home, we are looking for an escape from our hectic lives to take some time to savor moments, foods, views, cocktails, and entertainment venues, and to simply exist side by side with nature in a breathtaking destination.
Life is Now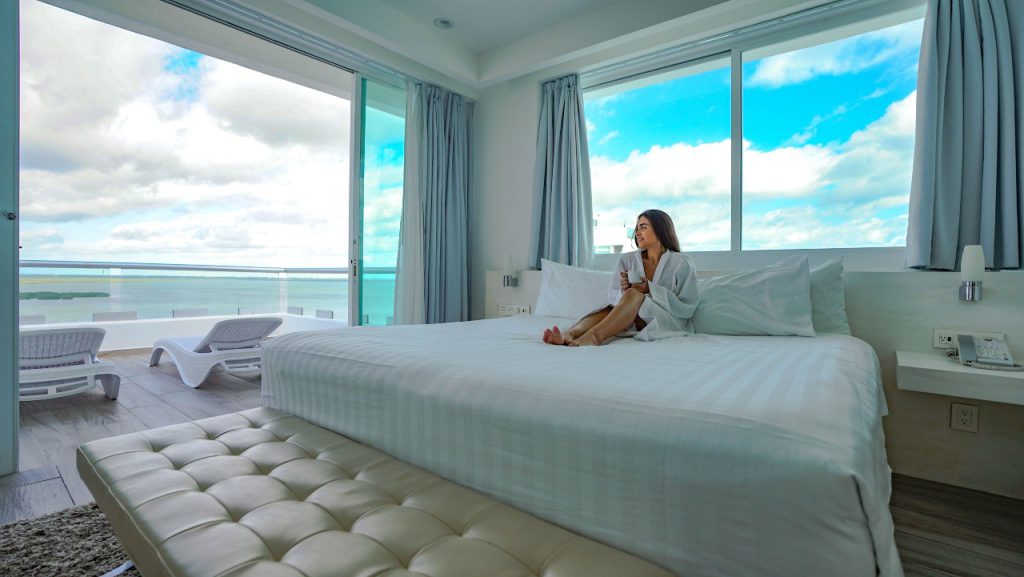 We want to seize the day with no worries and breath in happiness as we realize that there is nothing more important than the here and now.
Connecting to the beautiful world around you, stopping to admire an exotic plant or a blossomed flower, hearing the native birds as they sing beneath the multi-toned sky, feeling the Caribbean Sea breeze caress your skin as the whistling and swaying palm fronds add rhythm to the relaxing beat of your well-deserved escape to Mexico… that is one aspect of the ATELIER de Hoteles Barefoot Luxury experience that encompasses the vibes of reconnecting with nature and realizing that all life is connected in the here and now.
Sensorial Dine Around Experience at ATELIER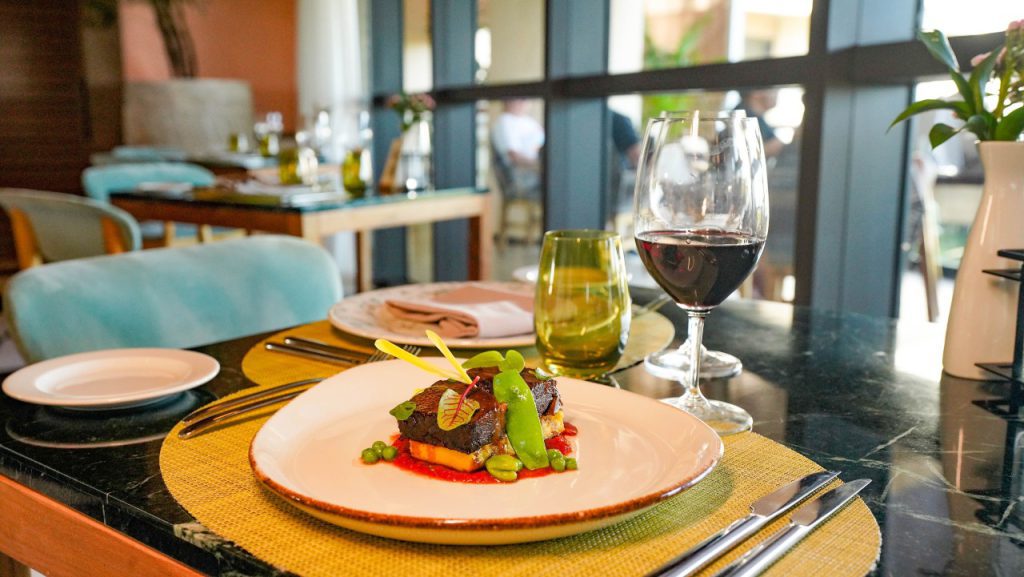 One great way to let loose, and take the time to enjoy, is through dining and drinking. Luckily, the Barefoot Luxury resort complex boasts an incredible and truly sensorial dine-around experience with access to 25 restaurants and bars.
Fresh ingredients, wellness menu options, and zesty flavors from Mexico and the rest of the world can be enjoyed here.
Handcrafted Mixology Creations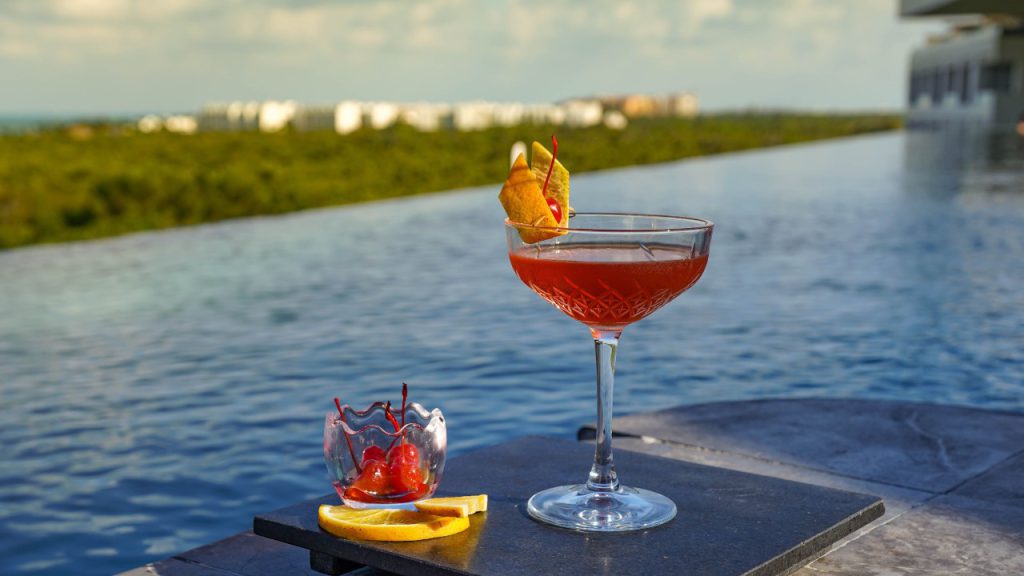 In addition to the modern cuisine offered at ATELIER Playa Mujeres, a selection of unique, fresh, and colorful mixology creations can be enjoyed by the pool, at the El Cielo Sky Bar, and even at the infamous lobby bar featuring a stunning view of the turquoise hues and the distant Isla Mujeres skyline.
On the other hand, ÓLEO Cancun Playa offers two bars that overlook the azure hues of the mesmerizing Mexican Caribbean and continuously serving the most refreshing drinks and cocktails by the pool, the beach, or the lobby area.
Elegant and Chic Environment
Another prime factor that makes ATELIER Playa Mujeres the ideal place for a tropical beachfront vacation that is luxurious yet relaxed, is the elegant and chic environment both within and around the hotel property.
Contemporary Mexican Art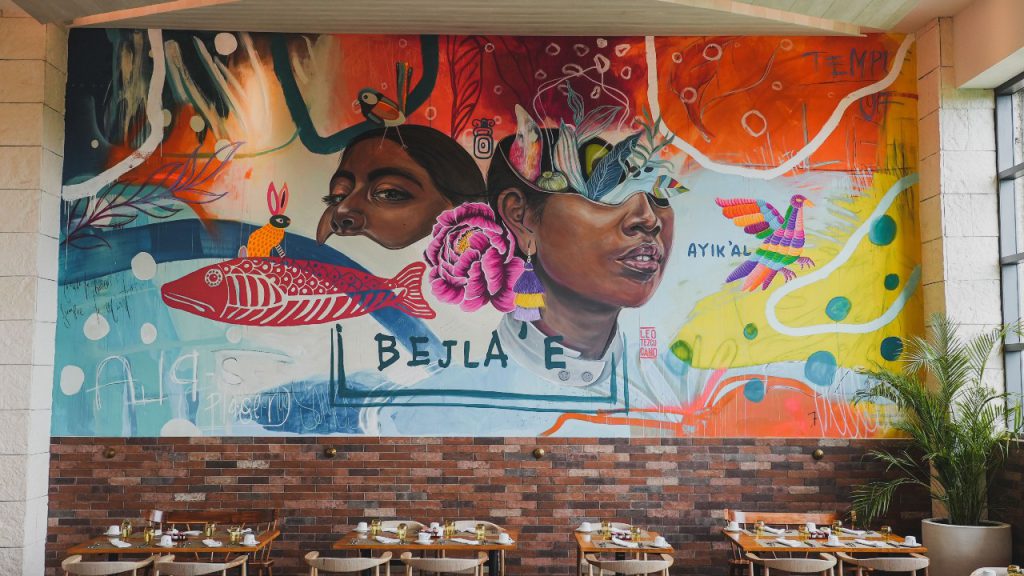 Furthermore, the emphasis on contemporary Mexican art, the driving theme of inspiration for all things that ATELIER de Hoteles represents aesthetically and culturally, allows guests to fully immerse themselves in the creative, colorful, and emotional vibrancy of the beautiful country of Mexico and its profoundness.
Art pieces from modern Mexican creatives, architects, and designers are visible in every corner of the resort property, enhancing the Barefoot Luxury experience even more.
Cosmic Connection to Self and the World Around You
Another alluring factor behind the concept of this novelty way to explore, vacation, and relax can be found in the truly cosmic connection that one finds and reignites within oneself, with the ones one loves the most, and with mother nature as well.
The Art of Sharing
Sharing moments, sunsets, laughs, delicious bites, and refreshing drinks is what creating lifelong memories is all about and we like to call this the simple yet priceless "art of sharing."
NUUP Spa Playa Mujeres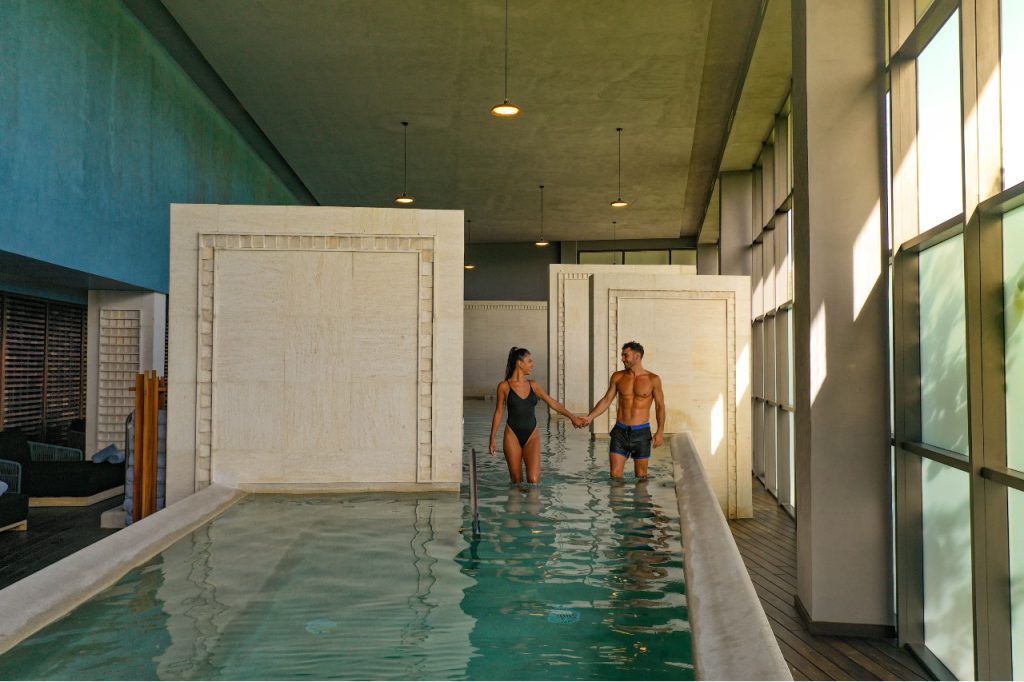 Our state-of-the-art and Forbes-certified NUUP Spa Playa Mujeres takes this sensation of connecting body, mind, and soul to new heights with natural remedies, skin treatments, massages, a hydrotherapy circuit, and more that truly rejuvenate not only the body but also the soul.
The term NUUP, a Mayan term, literally translates to cosmic connection.
Nuup Spa Cancun Playa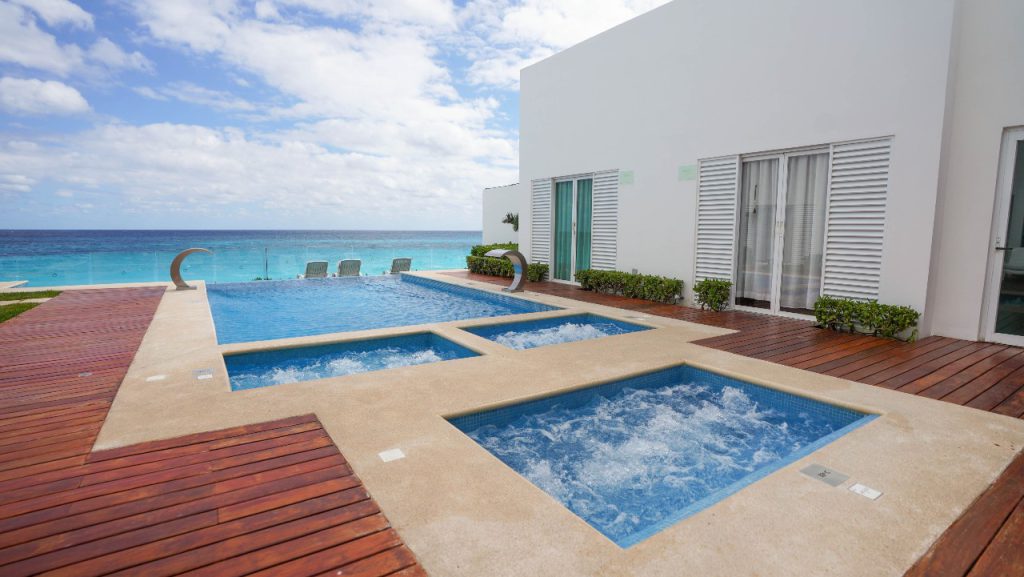 ÓLEO Cancun Playa offers a blissful experience to relax and be pampered while on vacation. Here, you will be pampered from head to toes, literally, in fresh and minimalist ambiances that are framed by…
The Extra Touch of Handcrafted Hospitality®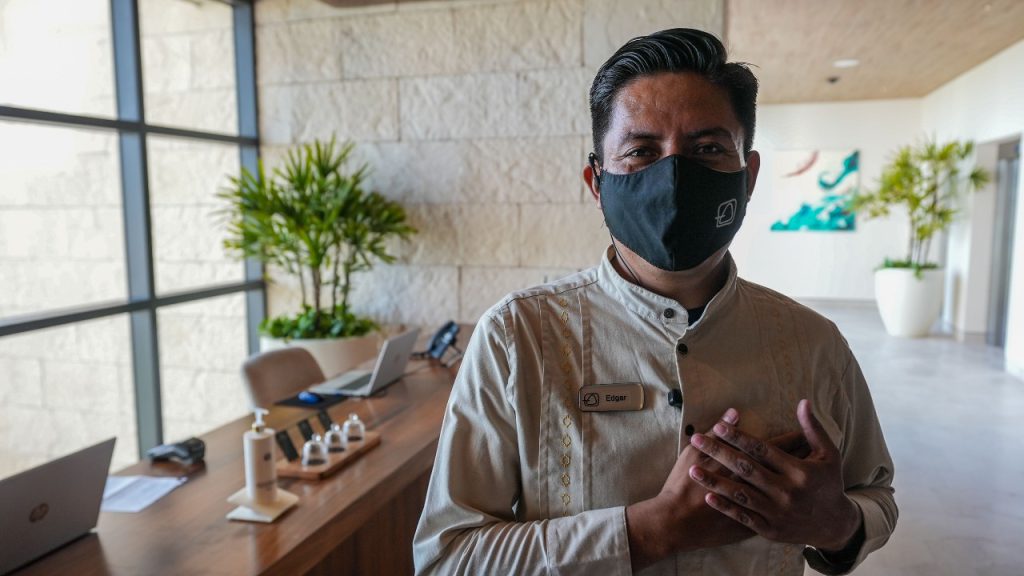 One aspect of an all-inclusive vacation that further elevates stress-free relaxation and an ambiance that induces luxurious yet comfortable vibes during the precious time allotted, is service. ATELIER de Hoteles has proudly enshrined a pillar of Handcrafted Hospitality® in all its aspects regarding guest relations that can only be found at its properties, delivered by the passionate, driven, and kind Arteleros.
Butler Service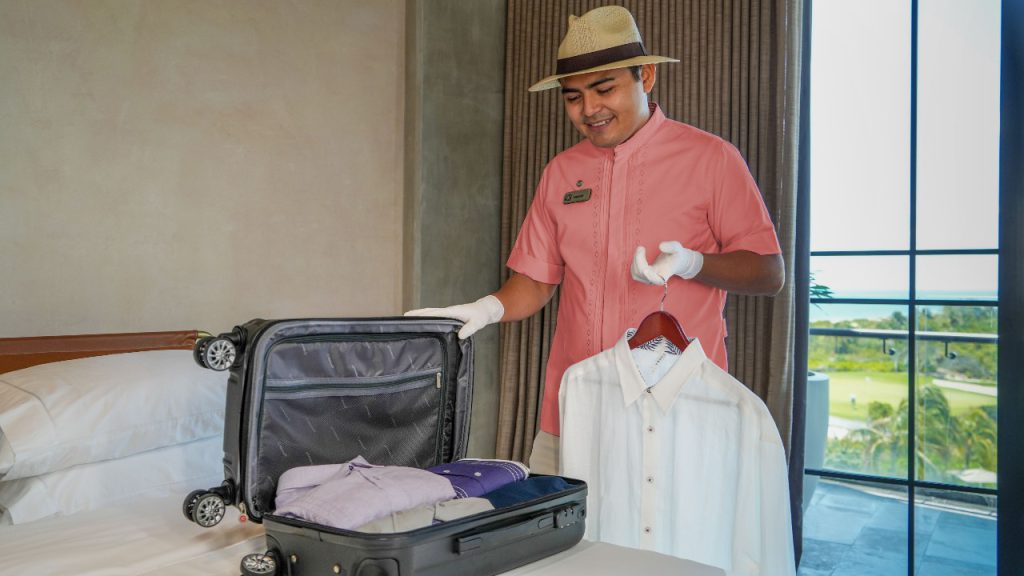 Continuing the list of things that make the Barefoot Luxury experience more incredible, we want to share the fact that our new Signature Butler Service not only takes the notion of living in the moment and savoring every instant very seriously by catering to guest's every need, it even further personalizes the extraordinary aspect of Handcrafted Hospitality®, allowing guests to really focus on what matters, living in the moment, practicing the art of sharing, and connecting with their inner souls, the ones around them, and the beautiful natural environment found at ATELIER Playa Mujeres.
Unleash the Neo-Traveler Within
Lastly, by experiencing the Barefoot Luxury vibes found only at ATELIER de Hoteles, you officially enter the realm of the new generation of travel. You become a Neo-Traveler and begin taking explorations, all-inclusive stays, and the art of sharing in beautiful and exotic destinations with the ones you love and the world you call home to emotional heights that are simply invigorating and magically inspiring.