Wine connoisseurs, say hello to your new favorite destination!
A week ago, ATELIER Playa Mujeres earned recognition as the Mexican Caribbean's Top All-Inclusive Hotel for wine lovers due to its restaurants' fascinating selection awarded by the world-famous Wine Spectator's Awards in 2022.
What are Wine Spectator's Restaurant Awards?
These sought-after prizes offer a direct connection to wine connoisseurs of all nationalities, allowing customers to trust that the restaurant will have the perfect wine selection for their taste even before arriving at the facilities. Most importantly, they recognize a team's effort to bring together an outstanding wine collection.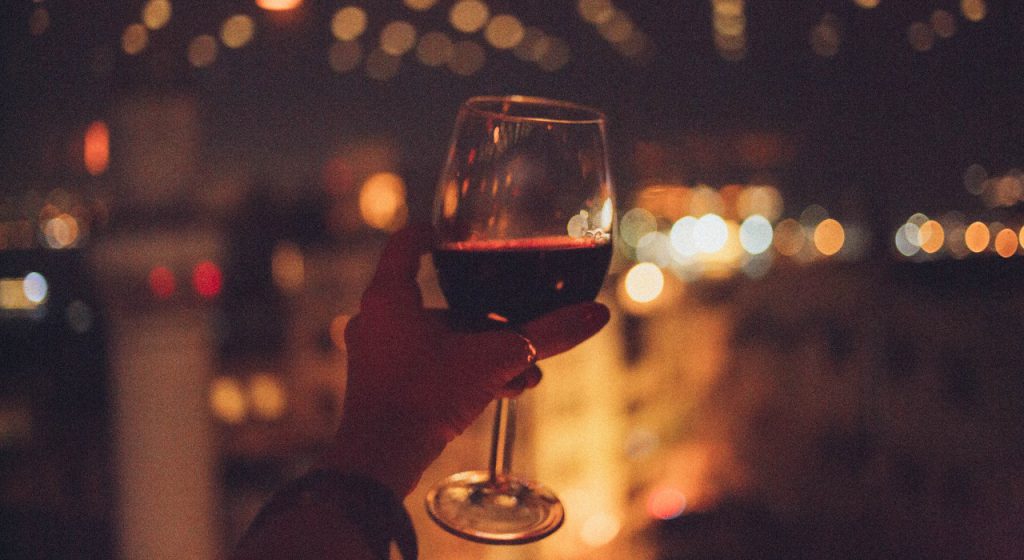 Wine Spectator's Restaurant Awards have taken place every summer since 1981 to elevate the wine selection of an abundance of restaurants. It started as a small project among the USA's wine community but quickly expanded to the rest of the world.
In 2022, thousands of establishments from over 70 countries signed up to obtain the prestigious award in one of its three categories: Award of Excellence, Best of Award of Excellence, and Grand Award. After rigorous research, thorough inspections, and meticulous analysis, Wine Spectator released its list of award winners on June 27th. Among them were not one but three of ATELIER Playa Mujeres' Restaurants!
María Dolores by Edgar Núñez won a Best of Award of Excellence in 2022!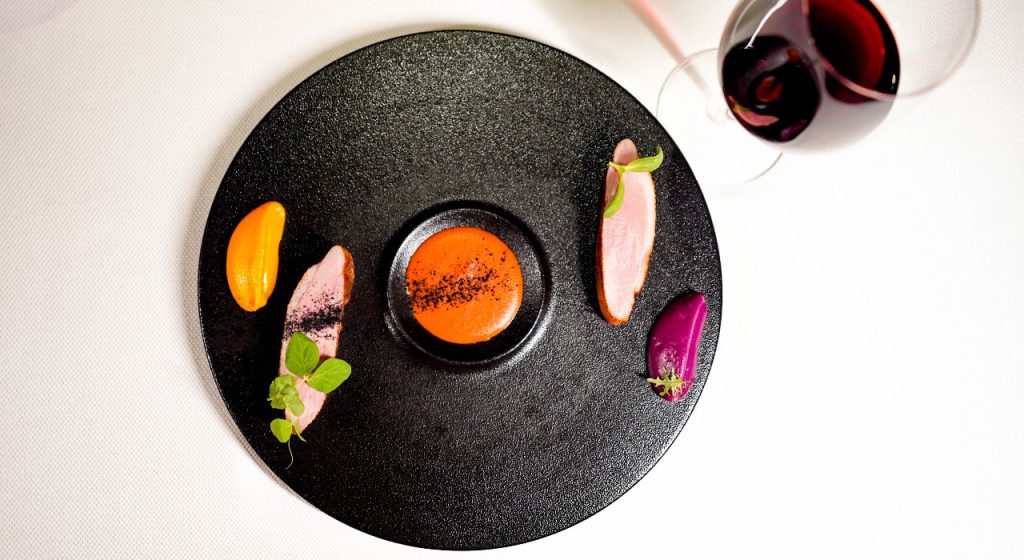 It is no surprise that this authentic Mexican gastronomy jewel won Wine Spectator's Best of Award this 2022 (two wine glasses). In 2021 it was recognized with an Award of Excellence (one wineglass) by the renowned magazine… you could say this magnific restaurant puts the WIN in WINE!
Its premium selection includes staples such as the mythic Chateau Latour Premier Grand Cru Classé, a cult wine of great complexity. The bottles are cautiously kept in a cellar located on the second floor, away from vibrations, sunlight, and sea breeze.
To see the wine menu, opening hours, and all about 2-times Wine Spectator's Restaurant Award Winner María Dolores, visit www.maria-dolores.com.mx .
Cilento obtained the Best of Award of Excellence for the first time in 2022!
This Italian restaurant has earned the spotlight Wine Spectator Awards deliver with an unbelievable effort towards building an exciting selection and a jaw-dropping floor-to-ceiling wine cellar with an intricate pattern. Its spaciousness makes it perfect for hosting small gatherings for guests, and one of the best features is that it overlooks the turquoise Caribbean sea.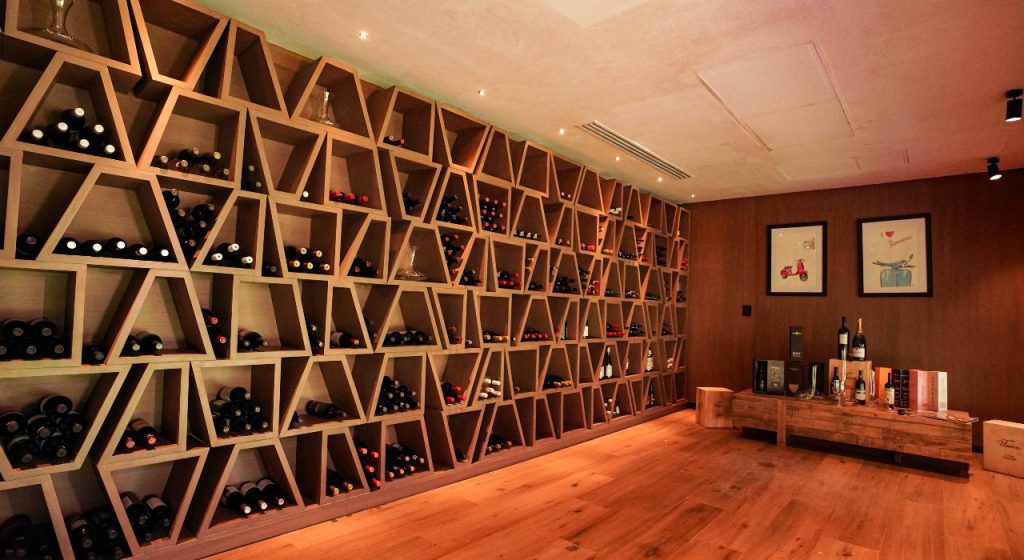 Despite being an Italian restaurant, Cilento's praised wine list isn't limited to said region of Europe; it boasts bottles from Mexico, France, Spain, the United States, and other important regions of the world. ATELIER Playa Mujeres' guests can access this unparalleled selection at dinner from 5:30 p.m. to 11:00 p.m.
Los Abrazos Steakhouse flaunts its Wine Spectator's Award of Excellence in 2022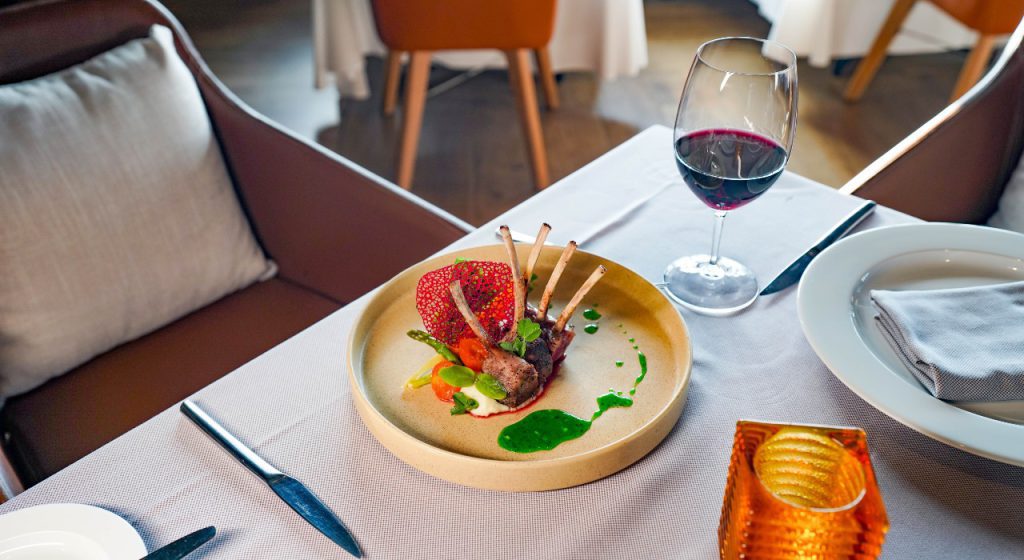 There's no denying that meat and wine were meant for each other! To enjoy the spectacular aroma of a juicy Angus-quality steak combined with the powerful earthy notes emanating from a glass of red wine… yes, please!
Finding the perfect match is an arduous quest only Los Abrazos team of professionals has mastered. And just like chefs take care of every detail in the kitchen, a sommelier's job goes beyond presenting the perfect pairing. Using the right tools is crucial, so at Los Abrazos, you'll find only Riedel glass decanters and glasses.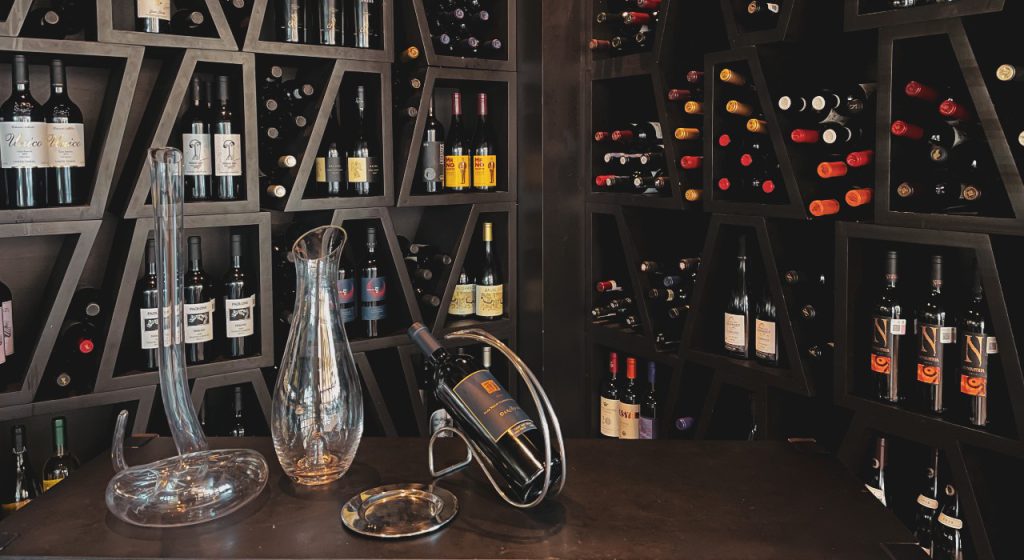 Did you know Los Abrazos means The Hugs in Spanish? However, it is also an ingenious wordplay referring to the emblematic ember used to roast the delicious dishes served at this restaurant as part of ATELIER's All-Inclusive plan. Guests can dine in this sublime firewood kitchen from 5:30 p.m. to 11:00 p.m.
The resort's Handmade Hospitality & Addictive Service Play an Essential Role!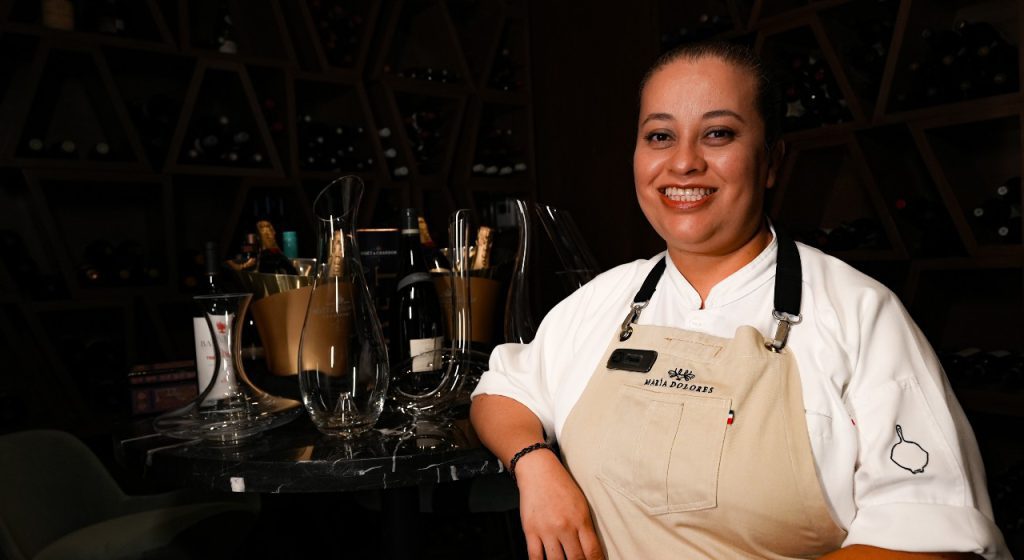 The magic of these state-of-the-art restaurants goes beyond their wine list; ATELIER Playa Mujeres' Addictive Service® is showcased in Los Abrazos, Cilento, and María Dolores by their expert teams, whose reputation for crafting godly pairings and unique guest experiences precedes them.
A Peek into the Future of ATELIER Playa Mujeres' Wine Program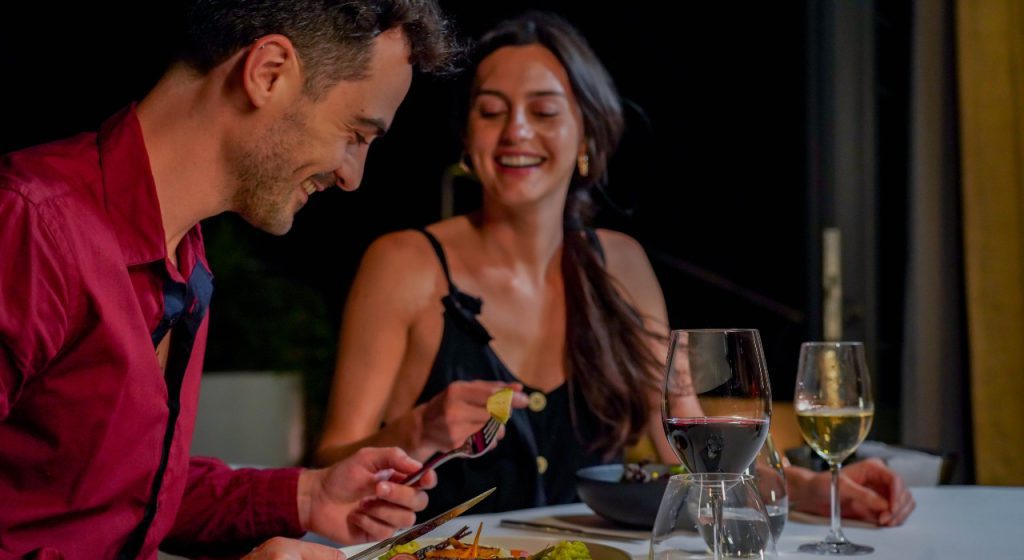 ATELIER Playa Mujeres' impressive wine cellar has a capacity of 1,500 bottles placed horizontally for preserving moisture. It combines traditional and contemporary design with its wooden hive-shaped structure.
The hotel's ambitious wine program is constantly growing with no signs of slowing down. Continuous training for each restaurant's crew and expansion of the storage facilities are only a few steps toward getting Wine Spectator's Grand Award.
Have you had the chance to enjoy the selection of one of these award-winning restaurants during your stay in ATELIER Playa Mujeres? Don't be shy; share your wine recommendations with future guests in the comments!