October 28th is International Housekeeper Day, and we at ATELIER de Hoteles recognize the big effort and work of each one of our coworkers. Those who dedicate to this profession are the ones that create a comfortable and clean ambiance in your suite for a more serene stay.
So, in this entry, we will share with you how our housekeepers create that magic before you arrive and during your vacation, but also their day-to-day at ATELIER Playa Mujeres.
Meet Inés, Elda, and Deysi!
While walking down the hallways, we ran into three distinguished housekeepers who work passionately for all the guests who visit us. On this International Housekeeper Day, we had the opportunity to get to know them better and learn more about what they do at the resort.
What are the room cleaning processes?
Inés: Well, there are two types of cleaning processes: departure and occupied room. What we do in a departure room is clean deeply, remove, and change everything. When we have an occupied room—meaning the guest is in the house—we do a simpler cleaning as we can't move anything. We do a quicker and more detailed cleaning with the guests' things, arrange their belongings, and leave everything sparkling clean so they can see the difference between how they left the room and how they will find it.
Deysi: The process begins from the moment I arrive. I knock on the door 3 times and announce myself saying "good morning, good afternoon, or good evening, Mr. or Mrs. I come from the housekeeping department." If the guest doesn't answer or doesn't open the door, I get inside and proceed to do the service.
I check if there is any damage to report it. Next, I open the curtains start to take out the trash, make the beds and change the sheets, clean from the balcony or terrace to the front door and finish with the bathroom.
How long have you been working here?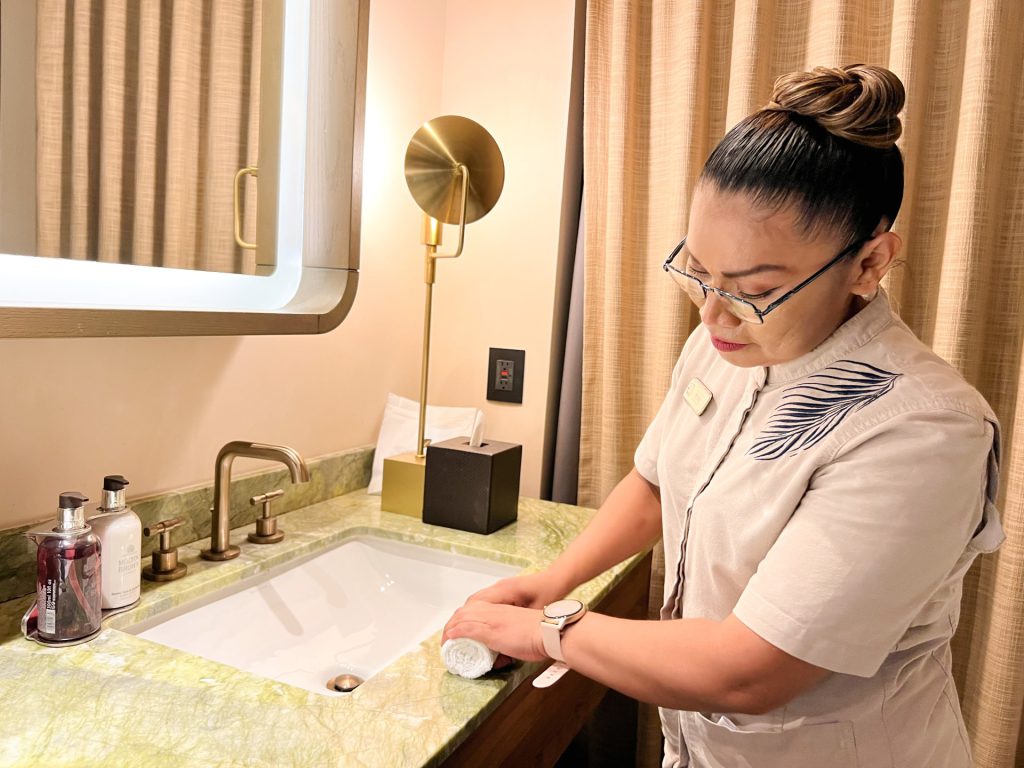 Inés: I've been here for approximately a year and 8 months.
Elda: I've been here since the hotel opened its doors—in 2018. I left but then came back, and now I have a year and 6 months working here. Let's say I have been here 4 years.
Deysi: Fortunately, I've been here for 7 months, but going for more!
What do you like the most about what you do?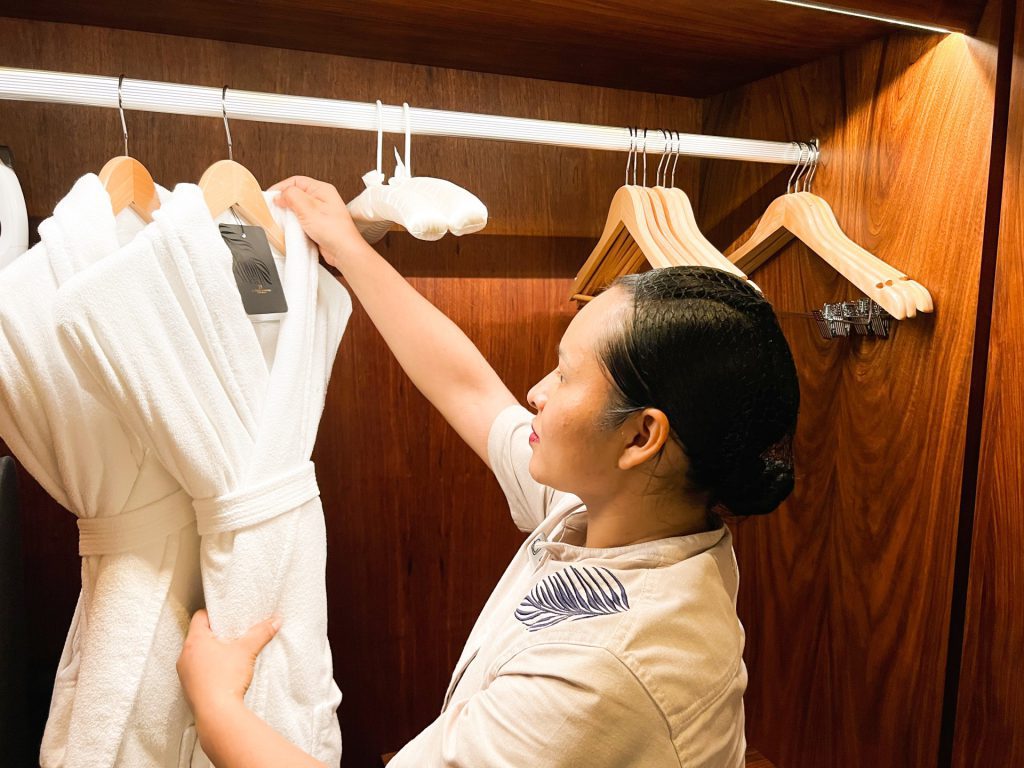 Inés: I really like my job because I have the opportunity to meet people from different places and cultures, and it's a source of employment where I enjoy what I do—I have been doing this job for many years.
Elda: I like attending the guest, but I like my work the most; the work environment and having communication with the guest.
Deysi: What I like most about what I do is making the bed and making my room look well presented.
An unforgettable memory a guest has made?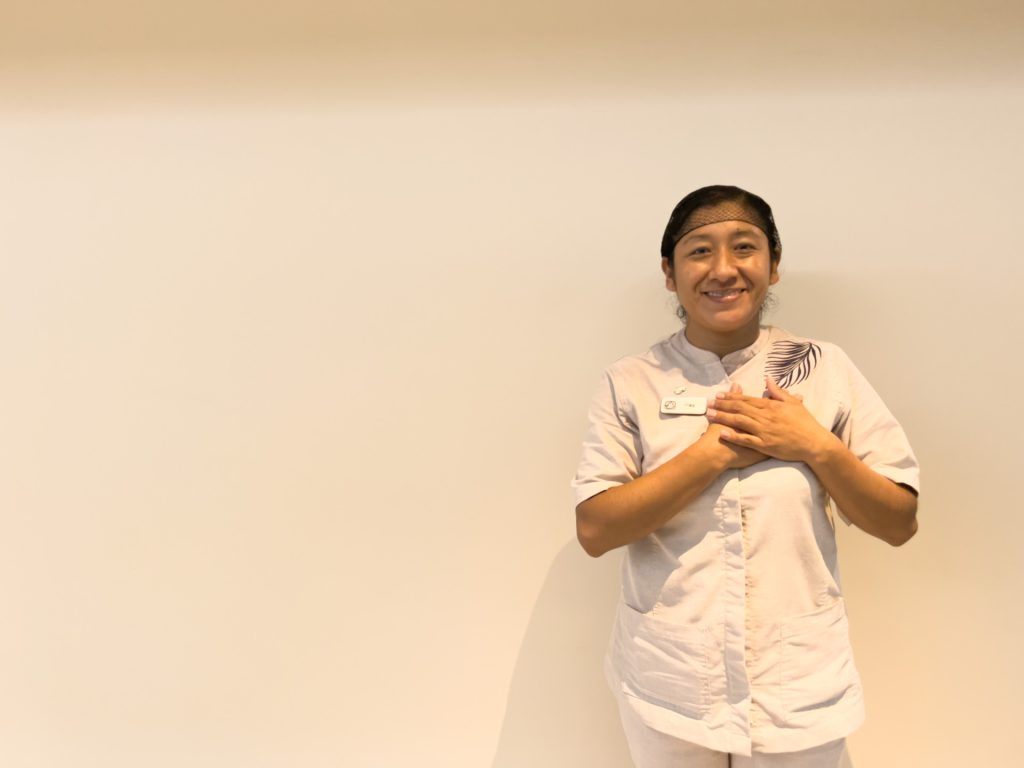 Inés: On one occasion, a guest left me a note telling me she didn't see me as a housekeeper but as another "sister."
I remember making the bed, and that guest came up to me and told me she wanted to make the bed too, so I told her: "no, ma'am. This is my job, taking care of you," but she kept insisting on helping me. That time, I felt the guest was very humble to put herself in my shoes. It was a detail that I will never forget.
Deysi: For me, all my guests are unforgettable. Not long ago, I had a guest looking for me every day in the morning. When he was about to leave the hotel, he thanked me for everything I did for him and told me that on his return, he hoped to see me because I delighted him with my kindness. That really motivates you every day to want to be better.
Your favorite part of the day?
Inés: Waking up because God gave me a day more, seeing my son healthy, and having these experiences with the guests.
Deysi: When we clean and arrange the occupied suites because is less busy than the suites that are soon to be in use.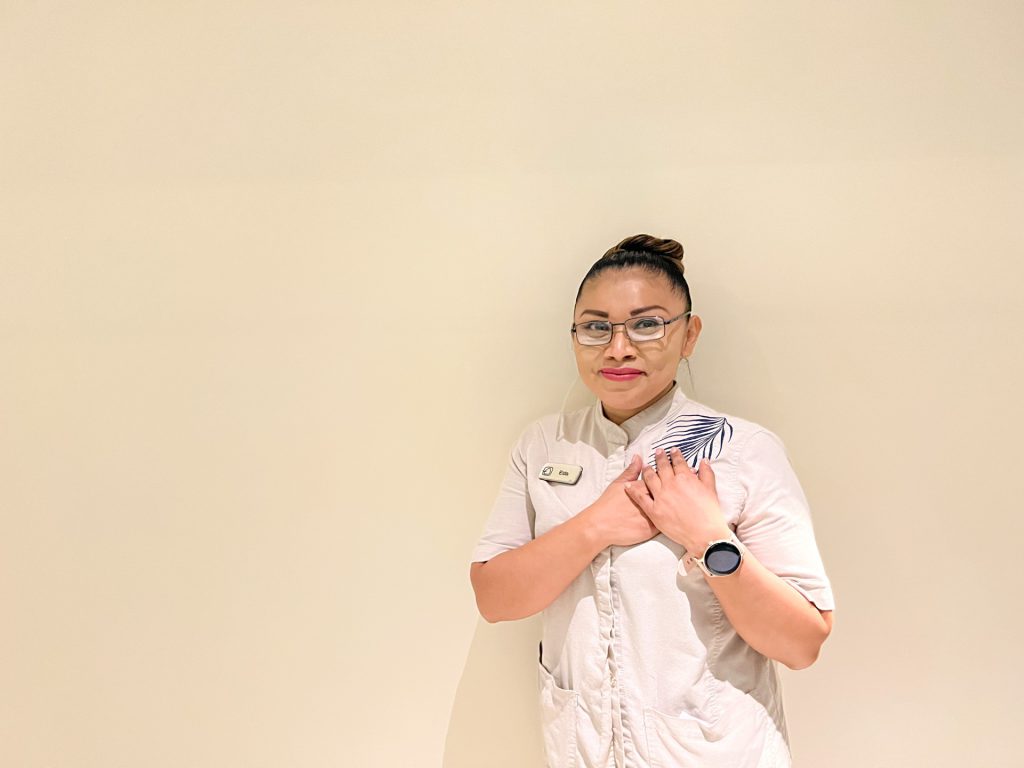 Elda: I think that the one everyone has is when you clock out after a hard day of work, haha!
What is the most difficult thing about being a housekeeper?
Deysi: Our challenge is when we do departures over arrivals because you know the room is going to be occupied and you must release it on time and sparkling clean, you can't lower the quality.
Inés: Definitely, when we have departures because we have to rush, and time is against us.
Elda: None for me because you have to enjoy your job. If you don't want to be a housekeeper, then everything will be difficult for you. On the other hand, if you do enjoy it, then you will go the extra mile.
A recommendation for guests who are planning on visiting us?
Elda: To visit and see firsthand our Addictive Service®. I've had guests that I ask them if it is the first time visiting us and they say no, it's the 2nd, 3rd time. That means they still prefer us above all the other resorts!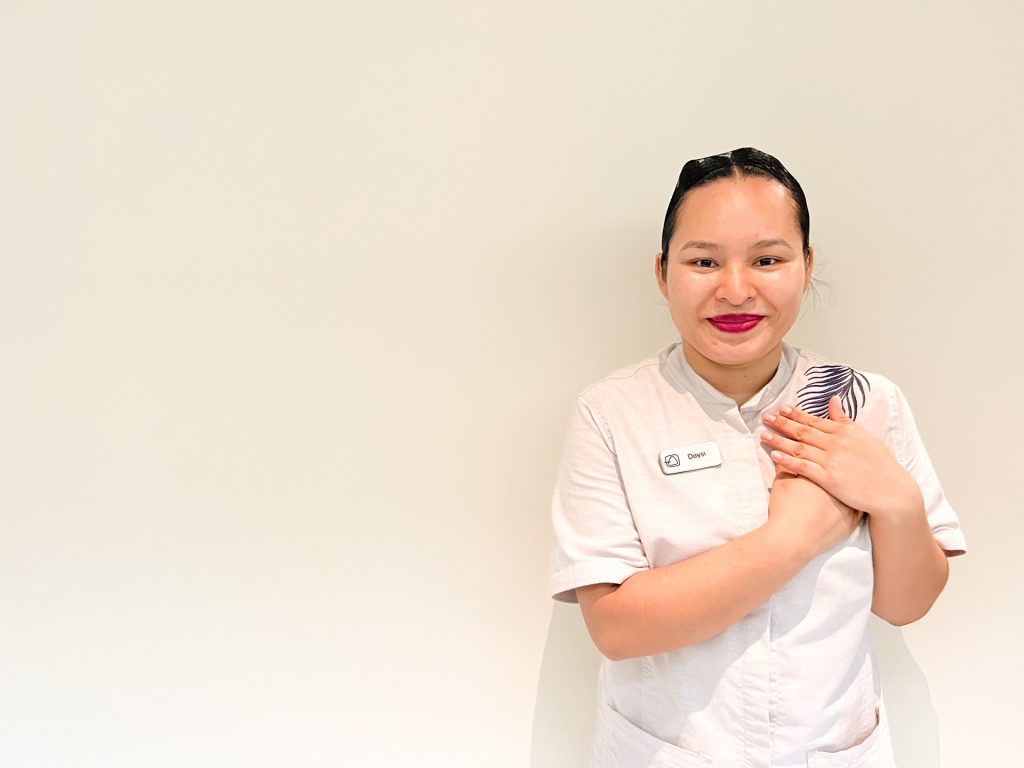 Deysi: To invite them to have the opportunity to get to know us, to come and visit us so they can see the quality with which we work here because the luxury that the resort has is really impressive.
When visiting us, don't forget to recognize our hardworking housekeepers!☺️