The celebrations don't stop at ATELIER Playa Mujeres! This November, the five-star resort complex was awarded the title of "Best All-Inclusive Luxury Resort – Mexico" at the Travvy Awards 2022, bringing the laurels of victory back to the Mexican Caribbean.
6 Reasons why ATELIER Playa Mujeres won the "Best All-Inclusive Luxury Resort – Mexico" Award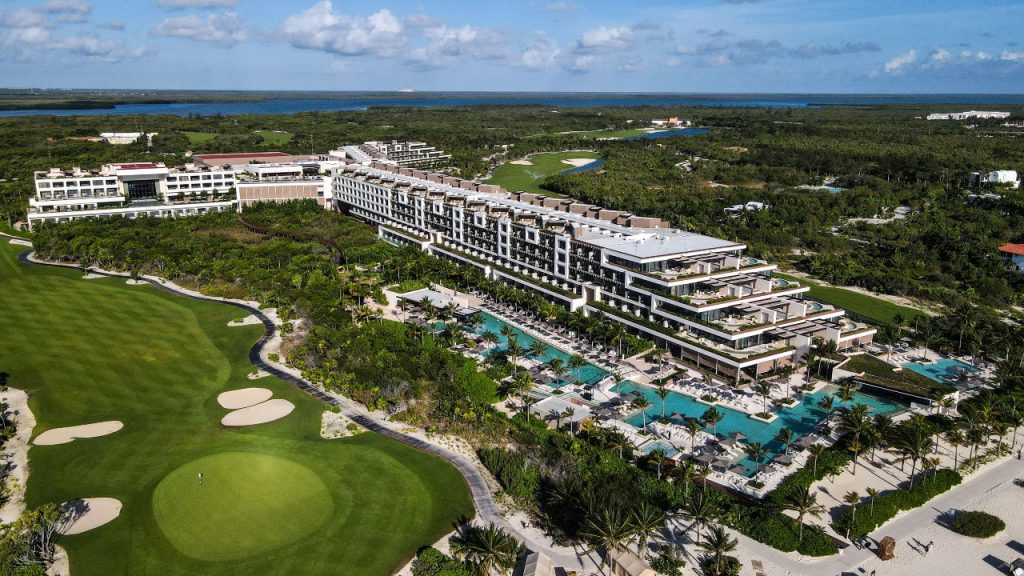 This is a well-deserved win for an abundance of reasons! Here we present to you the most significant ones:
Its Barefoot Luxury Upgraded Experience
This distinguished concept goes beyond the traditional vacation, providing guests with personalized attention and exclusive perks during their stay so they can enjoy the delicious tropical weather without worries, and of course, without shoes.
A few days ago, the resort's management revealed new additions to the renowned Barefoot Luxury Experience: more pools, more restaurants, more bars, more services and amenities, and more categories. Discover all the upgrades here!
An Extensive Dine-Around® Program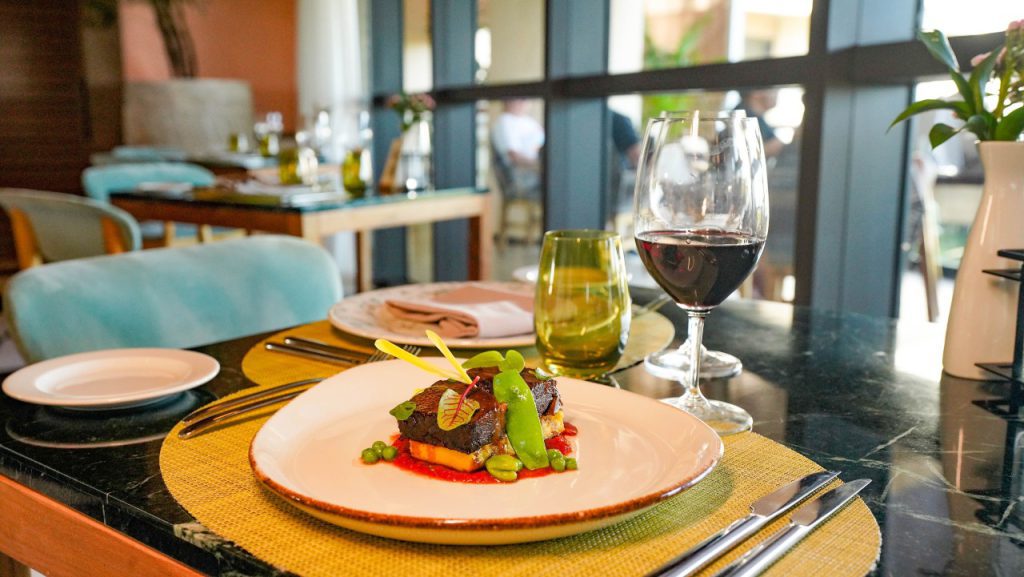 Because the way to a person's heart is through the stomach, ATELIER Playa Mujeres boasts 20+ restaurants and bars in its Dine-Around program that encompasses delicious snacks, meals, and handcrafted cocktails inspired by the world's most iconic cuisines.
Cala Di Luna, Kopai, and La Punta are brand new culinary jewels that will surprise guests with their flavorful dishes this fall, along with El Detalle, an elegant lounge bar for unwinding after action-packed days at Playa Mujeres. Discover the new bars & restaurants here!
Its Renowned Handcrafted Hospitality
Detailed, thorough, and reliable are some of the words our guests use to describe the service received during each of their stays. The secret behind it is ATELIER de Hoteles' relentless philosophy: "Haz Todo Con Amor," which translates to "Do everything with love."
This ethos encourages every Artelero to transmit profound care for their job, creating a wholesome experience for guests in each part of their stay, whether it is checking in, ordering room service for breakfast, or getting a massage at the NUUP Spa® Playa Mujeres.
A One-of-a-kind Art & Experience Program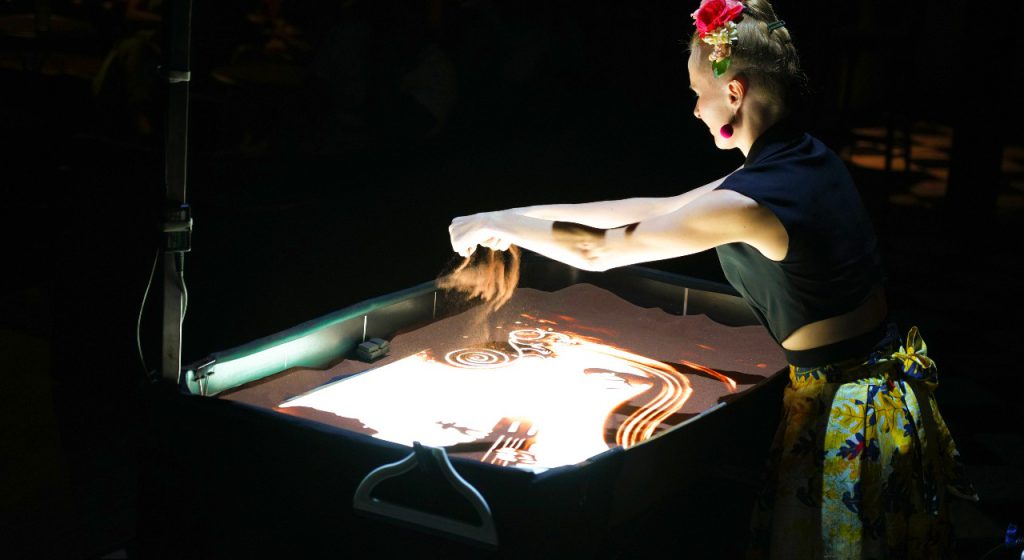 As part of the ATELIER Artist Service, guests access endless cultural, wellness, and entertainment activities to highlight their holiday. From fat bike riding to volleyball tournaments, the activities during the daytime will ensure each participant a wonderful time framed by movement and fun!
On the other hand, nighttime activities include unforgettable cultural happenings like painting lessons, dance shows, and liquor tastings to enjoy after a great dinner, and before dancing the night away at El Deseo Theater Bar. Don't forget to ask your concierge for the schedules upon arrival.
The Resort's State-of-the-art Facilities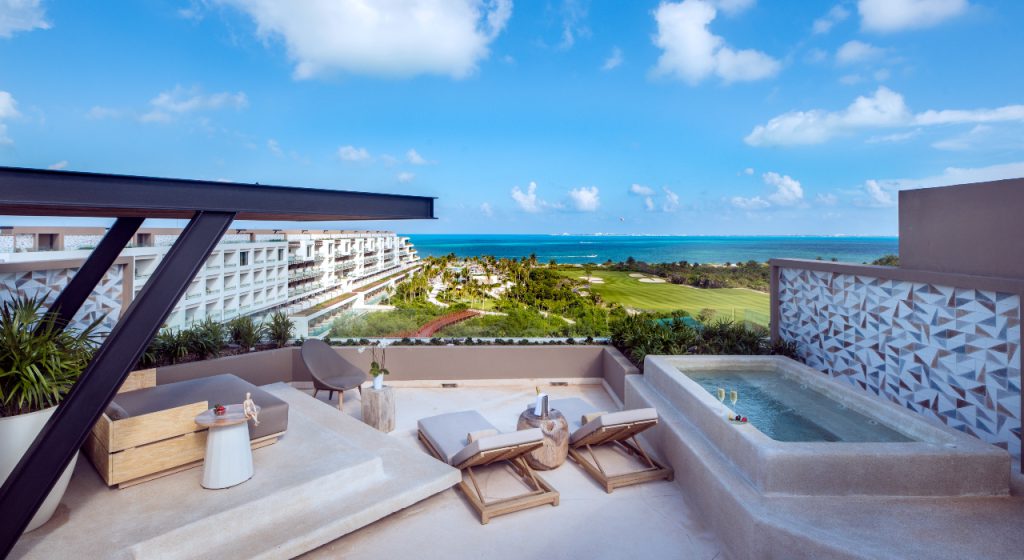 ATELIER Playa Mujeres flaunts brilliant architecture and design framed by its beautiful natural surroundings and inspired by the artistic side of Mexico. This unique blend creates a unique atmosphere of relaxation and wonder consistent throughout the property without stripping different suites, restaurants, bars, and pools of their unique personality.
Besides the stunning views and the exquisite décor, guests can count on the facilities always being in top-notch conditions thanks to the high-quality standards applied to every corner.
Its Privileged Location
Playa Mujeres is an idyllic beach destination in the Isla Mujeres Municipality, characterized by being a quiet, serene, and private location with pristine beaches that allow visitors to disconnect from the outside world and reconnect with themselves.
Some hot spots near the resort include the Playa Mujeres Golf Course designed by Greg Norman, and the AAA 4-Diamond Restaurant, María Dolores by Edgar Núñez.
2022 Travvy Awards Winners
This renowned award celebration featured a twist for its 8th edition, their expert team of editors decided which the initial nominees were. The winners were selected through a simple voting system where travel advisors got to choose their favorites in the hospitality industry ranging from transportation to cruises passing by hotels, among more categories.
Thanks to the unceasing support of our esteemed travel advisors, ATELIER Playa Mujeres was awarded the title of "Best All-Inclusive Luxury Resort – Mexico!"