Enjoying a beach vacation sounds spectacular, but sometimes the worry of leaving our four-legged friend at home holds us back from experiencing unforgettable moments. However, that's about to change. At ATELIER de Hoteles, we have created our Dog-Friendly program, Pet-It®, so you never have to worry about leaving your loyal companion behind, and together you can enjoy an incredible experience at our All-Inclusive Resorts, ATELIER Playa Mujeres and ÓLEO Cancún Playa.
Through this blog, we will tell you all about Pet-It® and how you can start enjoying our Barefoot Luxury® in the company of your furry friend. Keep reading!
What is Pet-It® all about?
In our continuous quest to provide the best experiences for our beloved furry friends, we have developed a unique and extraordinary concept: Pet-It®. This innovative approach was created to ensure that every pet that visits us feels as unique as their owners during their stay with us.
At ATELIER de Hoteles, we not only care about offering a comfortable and safe environment for pets but also strive to provide them with exceptional treatment. We understand that pets are part of the family and deserve to be treated with the utmost love and care. That's why we have designed every aspect of our facilities and services for their well-being and happiness.
Dog-Friendly Services
From the moment your adorable companion sets their paws in our facilities, we welcome them warmly. Our Arteleros, animal lovers themselves, genuinely care about the well-being of each little dog. They are trained to provide individualized attention, ensuring that every specific need and preference is met appropriately.
Our spacious rooms and play areas are designed to offer comfort and fun where your pet can relax and rest. They can also enjoy exciting activities and socialize in a supervised and safe environment with other furry friends.
24-Hour Room Service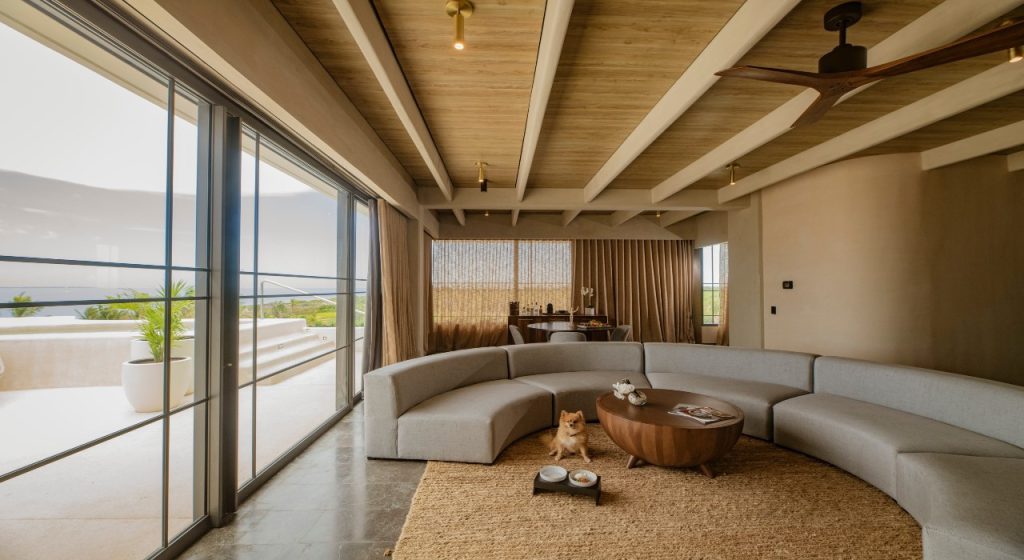 Nutrition is a crucial aspect of your furry friend's experience. We understand that a balanced diet is essential for their health and well-being. That's why we ensure to offer personalized feeding options tailored to each pet's specific needs.
At ATELIER Playa Mujeres and ÓLEO Cancún Playa, we offer an incredible Dog Suite Service, which includes a specially designed 24-hour Room Service experience to meet your loyal companion's needs and preferences. We know each dog is unique, so we have developed an exquisite menu of five carefully crafted dishes to suit their tastes and dietary requirements.
Knowing their food preferences and restrictions ensures your canine companion receives an appropriate and delicious diet during their stay.
Pet-It® Doggysitter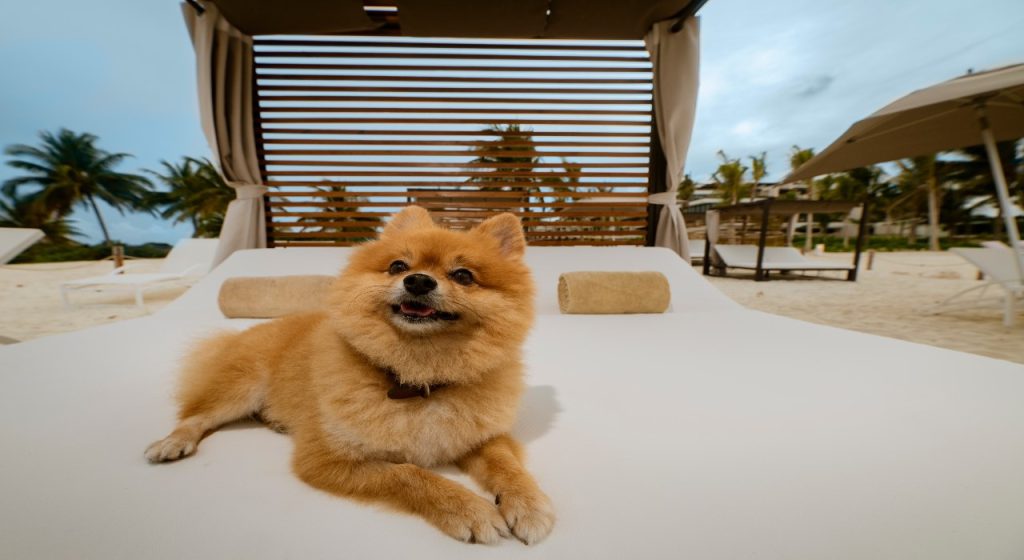 If you want to enjoy some well-deserved relaxation time and need someone trustworthy to care for your loyal companion, look no further! The Artelero team at our resorts is here to help. They will attend to and pamper our canine guests like celebrities.
In our Doggysitter, they are true dog lovers committed to providing the care and attention your furry friend deserves. They will be available to take them for walks, play with them, and ensure they feel comfortable during their stay. They will also be attentive to your furry friend's needs, such as specific feeding, medications, or extra care. We are pleased to offer you this service so you can enjoy your vacation worry-free.
Pet Medical Services
We understand that the health and well-being of your pet are of utmost importance to you. We want to ensure that your furry friend receives the appropriate medical attention when needed. That's why we have established a Veterinary Medical Service at our resort.
Our goal is to provide comprehensive service to meet your pets' needs during their stay. If you are concerned about your companion's health or well-being, do not hesitate to contact your Concierge or Personal Butler. They will get our veterinary team composed of experienced professionals passionate about animal care.
So, take advantage of this additional service during your stay at ATELIER Playa Mujeres and ÓLEO Cancún Playa. Your peace of mind and your furry companion's happiness are our priority.
Happenings for a Loyal Companion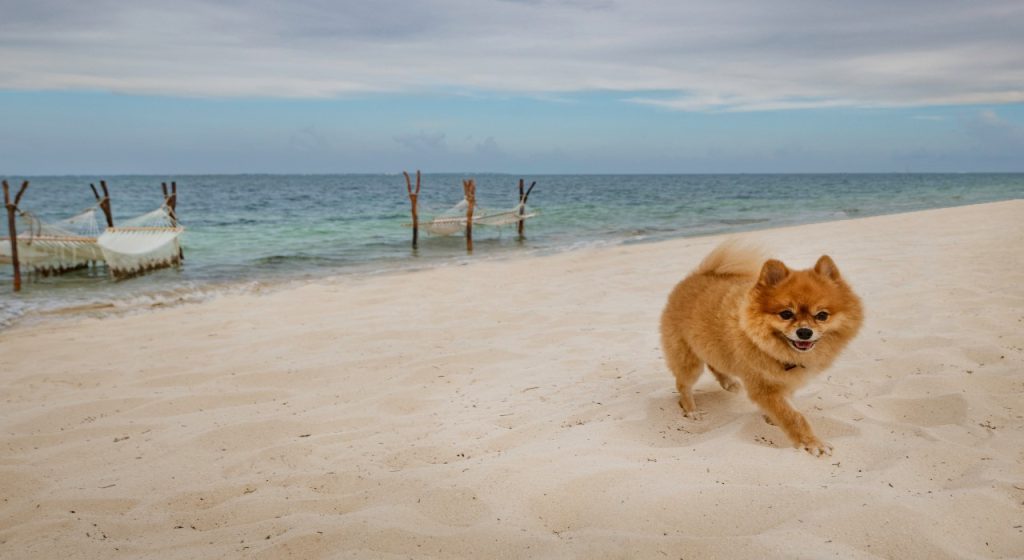 We have prepared various exclusive activities and events, known as Signature Happenings, explicitly designed to meet the needs and desires of our four-legged guests.
We take pride in providing a truly inclusive experience for all our guests. Our Signature Happenings are a carefully curated collection of unique experiences that offer entertainment, fun, and unforgettable moments.
Canine Amenities and Entertainment
We firmly believe in providing our four-legged guests with an exceptional experience filled with fun and comfort. That's why we are pleased to offer a wide range of amenities designed to pamper our beloved pets during their stay at our resort.
One of the highlights of our amenities is the provision of toys and accessories in the suites of our canine guests. We understand the importance of play and stimulation for the happiness and well-being of pets, so we make sure to have a selection of high-quality toys available in your suite.
We strive to create a cozy and relaxing environment where pets feel at home, even when away. Our goal is to ensure that every pet has fun, feels comfortable, and has an unforgettable experience during their stay at our resort. We believe in providing an enriching and stimulating environment to promote the well-being and happiness of pets while they enjoy all our resort has wonders.
Discover everything our enhanced Barefoot Luxury® has to spoil you and your best friend. Enjoy a world of fun and comfort at ATELIER Playa Mujeres and ÓLEO Cancún Playa!