The first official culinary event sponsored by ATELIER ∙ ESTUDIO Playa Mujeres, the Festival 101 – Presenting "4 Hands," took place a few weeks ago.
Here, renowned celebrity chef Edgar Núñez, and the Executive Chef of ATELIER Playa Mujeres, Antonio Domínguez, delighted our guests with innovative and authentic dishes that perfectly represent the finest of Mexican cuisine, all within the walls of our signature restaurant, María Dolores by Edgar Núñez.
"4 Hands Dinner"
The Festival 101 – Culinary Collective from ATELIER de Hoteles presented "4 Hands", a turning point for culinary journeys, by innovative chefs with a sample of their different talents and love for cooking and meant to delight the palates of the diners with the combination and selection of traditional ingredients with a contemporary touch.
Welcome Reception at El Cielo Sky Bar & Lounge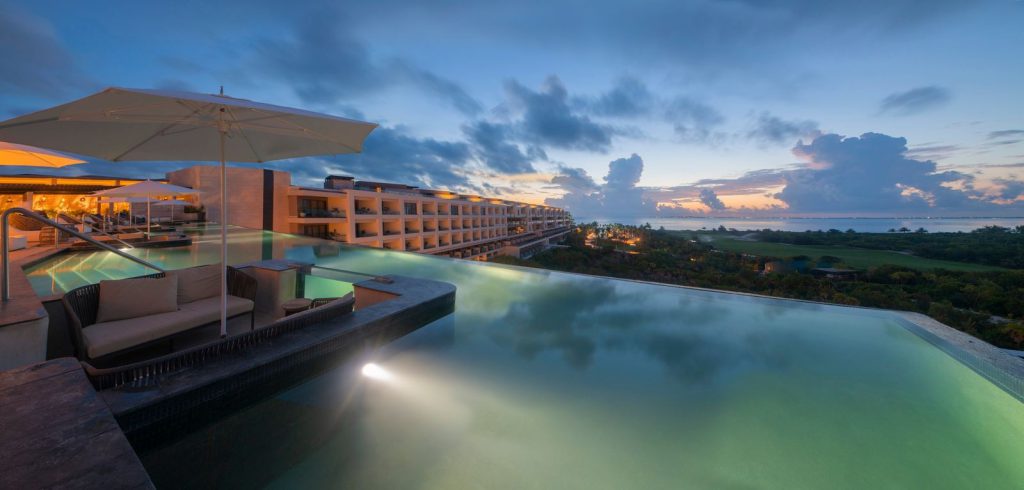 El Cielo is where our gastronomic journey kicked off. Here, the guests enjoyed a variety of delicious mixology proposals from ATELIER · ESTUDIO Playa Mujeres and delicious tastings prepared by hand by the chef of the house, Antonio Domínguez.
Delicious Dinner at María Dolores by Edgar Núñez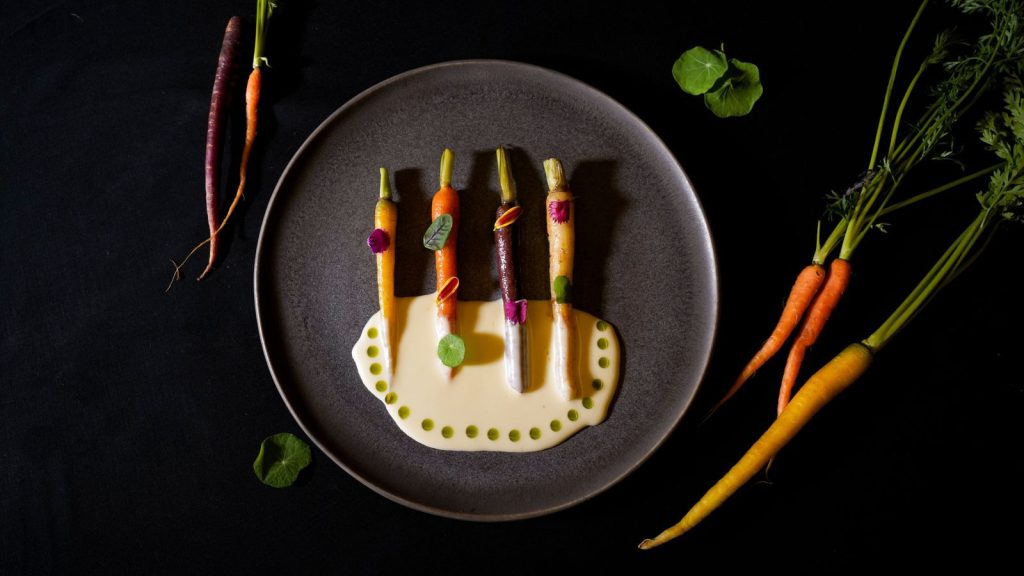 The culinary tour continued at the award-winning restaurant María Dolores by Edgar Núñez.
Here, Celebrity Chef Edgar Núñez delighted all the guests with his exquisite 5-course tasting menu inspired by vegetable-based plates and by applying contemporary Mexican cuisine techniques, all of this accompanied by an exceptional variety of national wine labels from the restaurant's renowned and award-winning wine cellar.
The incredible culinary festival was attended by members of ATELIER de Hoteles management, the national press, and a slew of VIP guests.
During the special dinner, the guests were able to delight their palates with fine preparations created by the celebrity chef, Edgar Núñez. Among the dishes offered include baby carrots with cotija cheese and truffle, as well as duck with sweet potato and achiote purées.
Festival 101: "4 Manos" – The First of Many
As we have mentioned, this edition was just the beginning of many more to come, at Festival 101. We are sure that, in future editions, the festival will provide various culinary journeys that will take participants and their taste buds around the world, in events that are full of fascinating dishes, thanks to incredible and talented chefs.
About Chef Antonio Domínguez
Chef Antonio Domínguez has belonged to the ATELIER ∙ ESTUDIO Playa Mujeres family since 2018, where he currently holds the position of Executive Chef. He is in charge of creating attractive menus for all the restaurants and service to the suite of the all-inclusive resort.
He has received numerous certifications and awards such as the Vatel Club Mexico which rewards professional excellence and career.
For Chef Antonio, the kitchen allows him to express his love for culinary art since he offers diners a splendid experience for their palates and an awakening of their senses with colorful and creative culinary experiences.
About Celebrity Chef Edgar Núñez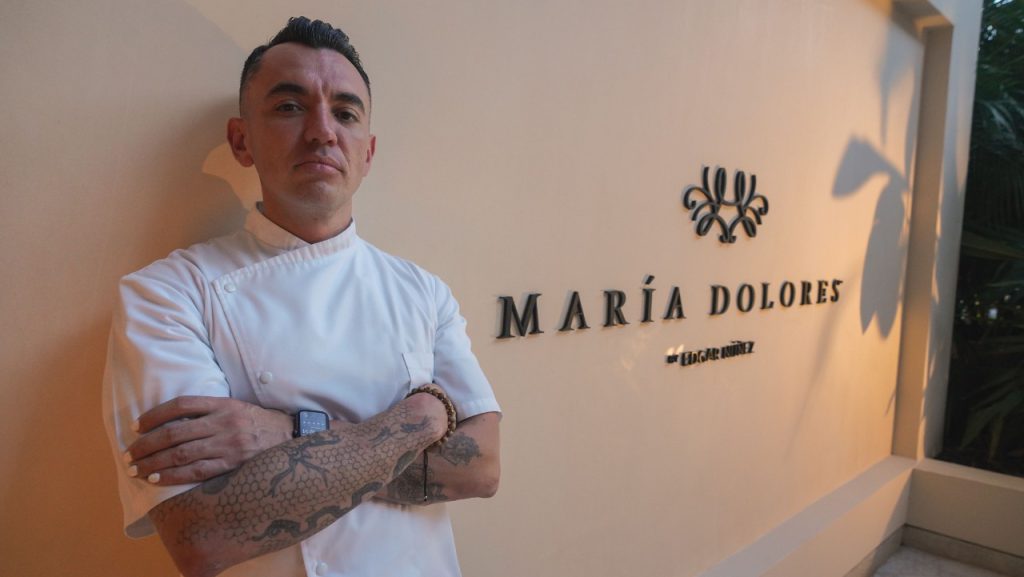 Trained formally by French cuisine masters, and inspired by a taste for vegetables inherited from his mother, Chef Edgar Núñez developed his passion for cooking at a very early age.
Today he has several restaurants in Mexico City and Cancun: SUD777, Comedor Jacinta, Hokusai, and María Dolores by Edgar Núñez. He is considered by Forbes Mexico magazine as one of the 10 Best Chefs Representing Mexico in the World.
Chef Edgar aims to make Mexican gastronomy as innovative as possible through inspiring techniques and recipes, while always respecting ancestral traditions. Likewise, his cuisine, which is dubbed Mexican Vegetable Cuisine, should not be confused with vegetarian or vegan cuisine, it simply focuses on seeking to offer the diner a product with the best of local gardens and producers, showcasing the beauty of the flavorful world of the plants.