Father's Day is just around the corner, and we know this is the perfect time to surprise dad with a unique gift! And in today's blog entry, we are going to show you how Mexico celebrates this day and how you can make him feel extra special on this important date, obviously at the Barefoot Luxury® all-inclusive resort, ATELIER · ESTUDIO Playa Mujeres.
Father's Day In Mexico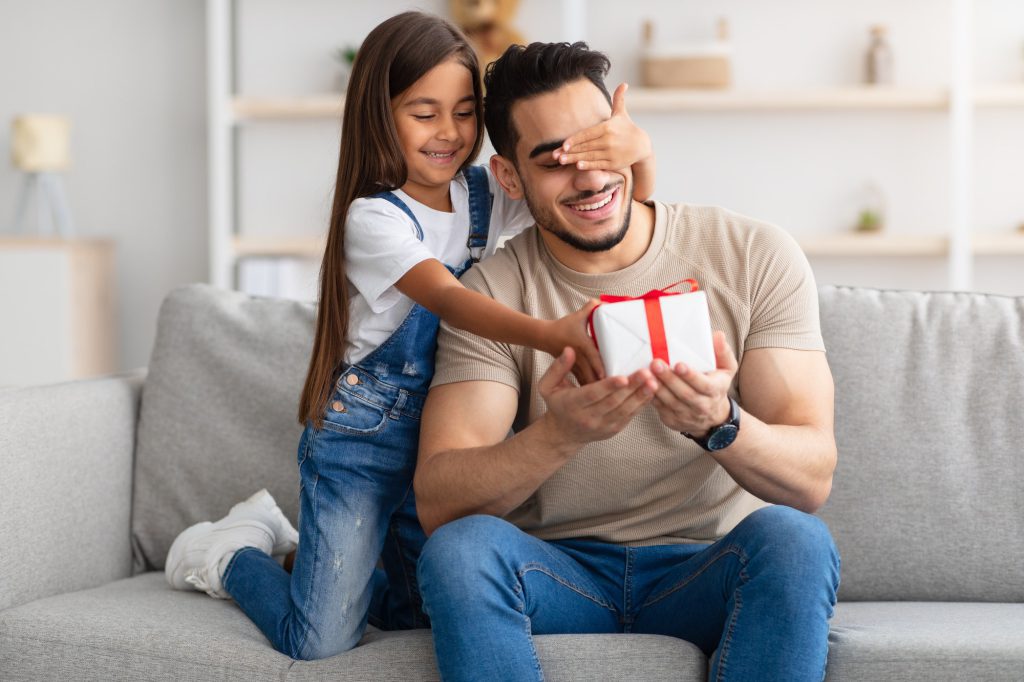 Since Father's Day in Mexico is always the third Sunday in June, it's the perfect time of year to spend the day surrounded by your family and loved ones.
How Families Celebrate in Mexico
Usually, most fathers go out with their families to their preferred restaurants for a scrumptious breakfast or gather later in the afternoon for a traditional lunch, like a famous carne asada.
Gifts Given
Also, on this special day, many tend to give special gifts to their fathers, such as handmade crafts made at school, shirts, tech stuff, or his favorite liquor, because there are no better superheroes and friends than our dads!
Activities At ATELIER · ESTUDIO Playa Mujeres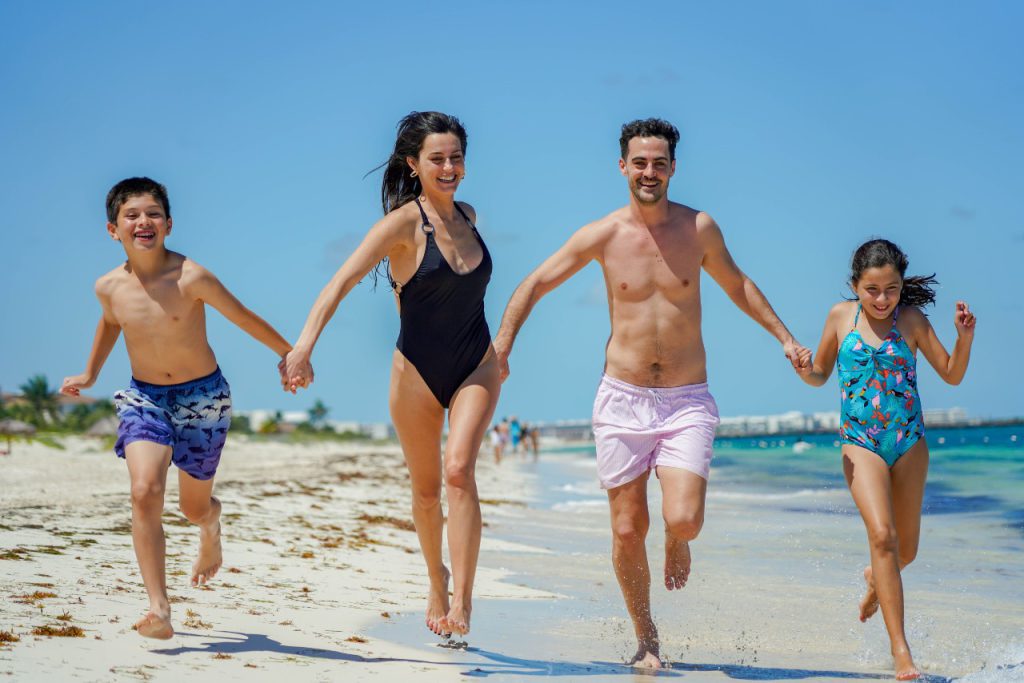 If you are thinking about what to give your dad this Father's Day, what would be better than an extra special trip to the Mexican Caribbean?
At ATELIER · ESTUDIO Playa Mujeres we have some exciting activities for dad to enjoy this day to the fullest.
Fun for Dad and the Family
At this all-inclusive resort, dad can find outstanding bars to sip his preferred drink while watching his favorite match, enjoy a wide variety of events such as karaoke, casino nights, or art-focused workshops, as well as relaxing afternoons rejoicing on the beach or by the refreshing pool.
Here are just a few more ideas of what dad can enjoy to the fullest at ATELIER · ESTUDIO Playa Mujeres to really be pampered on his special day like he deserves!
A Remarkable Dinner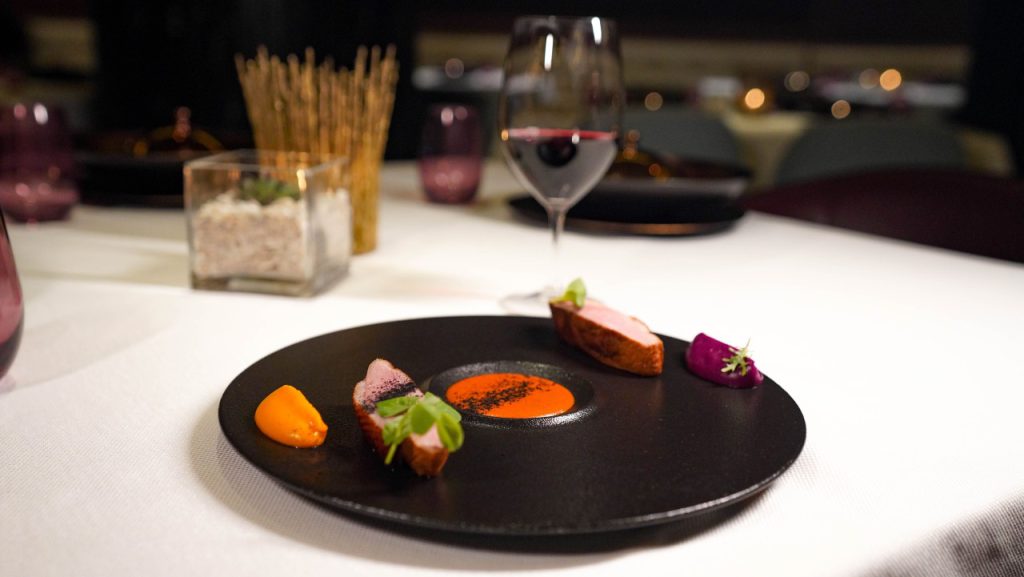 If your dad is a foodie, there is nothing better than taking him out for dinner on Father's Day, right? At ATELIER · ESTUDIO Playa Mujeres we have plenty of restaurants to satisfy his palate.
María Dolores by Edgar Núñez
How about María Dolores by Edgar Núñez? Where dad can indulge in never-before-seen flavors with a menu influenced by pre-Hispanic recipes with a modern twist on Mexican gastronomy and vegetable cuisine.
Other Sweet Dining Options for Dad
Or maybe, he is more into the "classics" like premium cuts of meat, which can be found at the firewood kitchen of Los Abrazos, or perhaps something fresh from the sea, such as a Thermidor lobster or a succulent ceviche at our seafood-inspired restaurant El Suspiro.
These and many other dining options can't be missed without pairing them with a good wine, a refreshing beer, a sweet cocktail, or even an aromatic cup of coffee.
Golfing Opportunity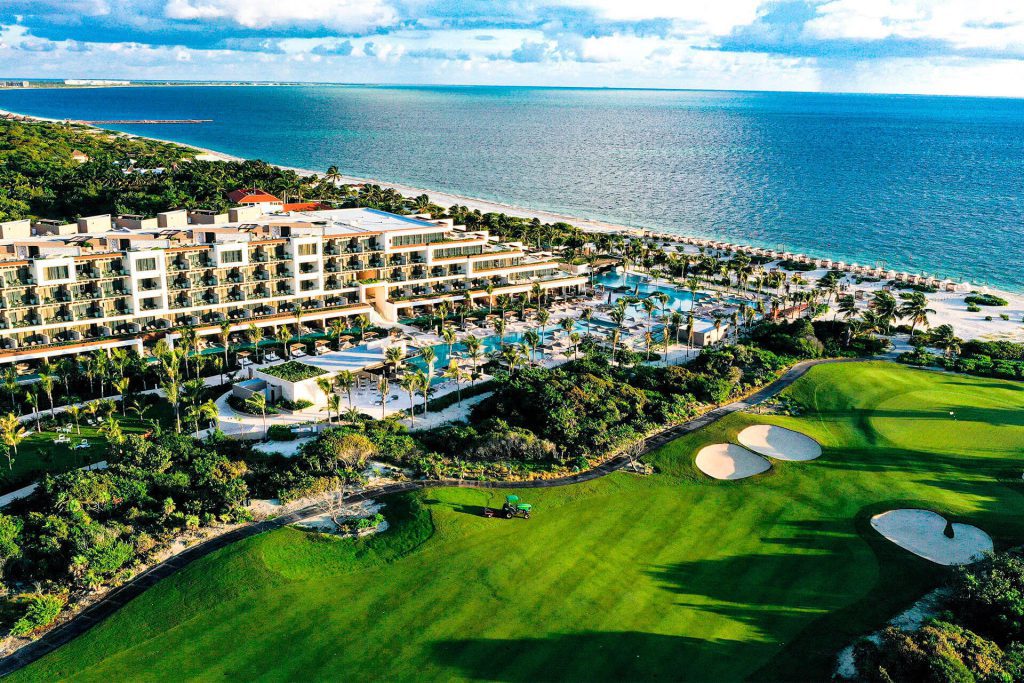 Does your dad love golf? Well, you just came to the right place! Our Golf Course designed by Greg Norman has 18 holes for dad to have a blast with a thrilling round of tee time.
How to Set Up the Perfect Golf Day
The only thing to do if you and your dad want to play golf is to visit the Concierge area, where a friendly Artelero will help you to coordinate a reservation and the transportation from the lobby to the course. Plus, there is no problem if you didn't bring your clubs, our Clubhouse has got you covered! We have both equipment and golf cart rentals. Sounds great, right?
A Perfect Spa Day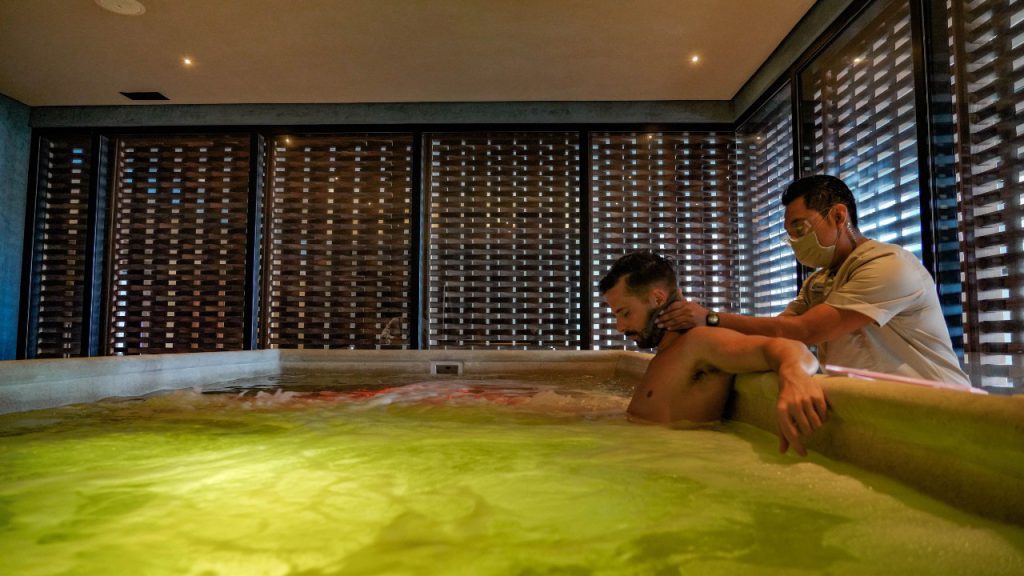 For those dads who are stressed by their day-to-day activities, what better way to treat them to a spa day!
NUUP Spa® Playa Mujeres
Our renowned NUUP Spa® Playa Mujeres offers your dad tons of relaxation options, including massages that will make his muscles relax and leave him feeling brand new, facial treatments to make him look even more handsome, and even a hydrotherapy circuit to calm his whole body. We are sure it will be something out of this world! What do you think?
That's just a slight glimpse of what dad can enjoy this Father's Day with our outstanding Handcrafted Hospitality® at ATELIER · ESTUDIO Playa Mujeres.
Tell us, how are you going to celebrate your dad?