We always think about stress-free days, fun, and relaxation when going on vacation. Nowadays, plenty of hotels have spas for their guests to pamper themselves.
There are so many options that sometimes it is hard to choose one. That is why we want to share with you some handy tips to pick the best spa so you can make your next vacation in Cancun an extraordinary experience!
Extra Treatments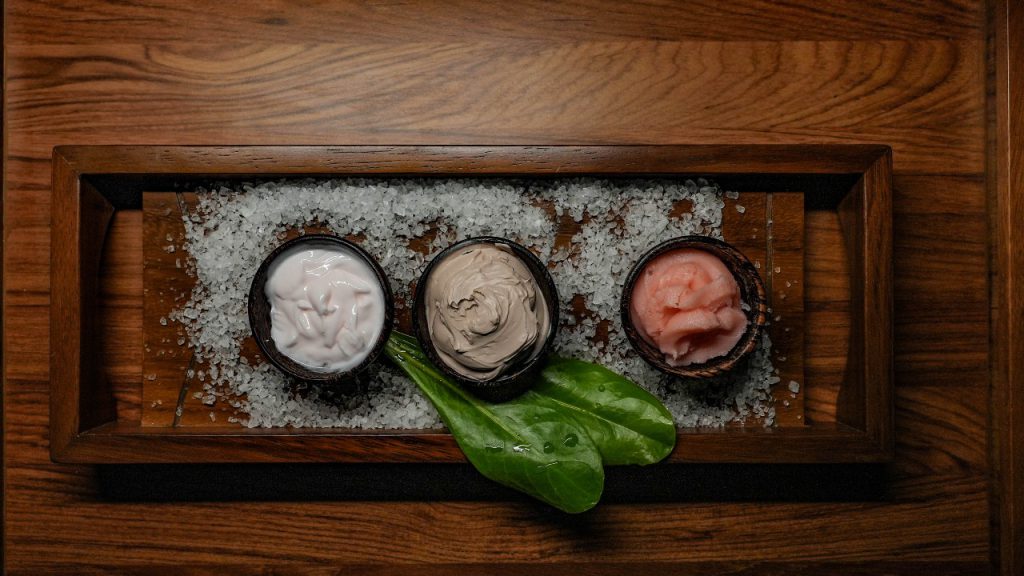 Just like most spas, they all have the traditional massages and treatments for you to relax and enjoy some self-care delights.
But when it comes to choosing the best, make sure the facility you pick offers other special services such as a hydrotherapy circuit. This will take your spa day to the next level!
Check out our signature NUUP Spa® Playa Mujeres, which also offers the best facials to help calm and soothe the skin after sun exposure. Or take a look at our NUUP Spa® Cancun Playa at the all-inclusive boutique resort ÓLEO Cancun Playa which features dazzling views of the Caribbean.
Special Spa Therapists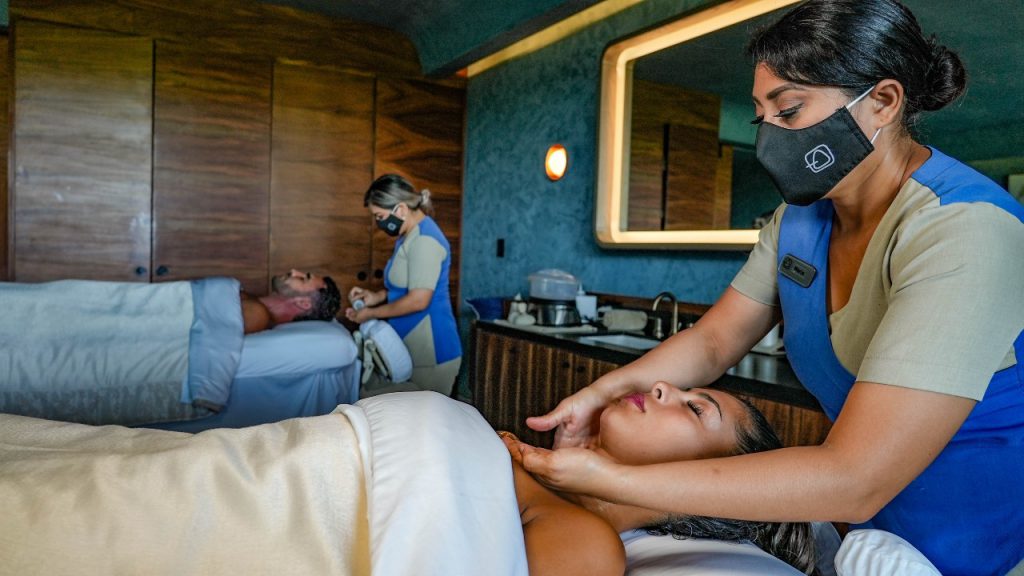 There is always a great team of spa therapists and trained professionals behind the best spa.
When searching for your ideal wellness center, keep in mind it must have attentive, considerate, qualified, and knowledgeable staff since it is your body and they will be taking care of it!
NUUP Spa® Playa Mujeres is one of the most pamperingly fantastic aspects of ATELIER · ESTUDIO Playa Mujeres. Together with the signature Handcrafted Hospitality® that is consistently delivered, any requested service will result in a remarkably sensorial spa experience.
Take a Look at Guests' Reviews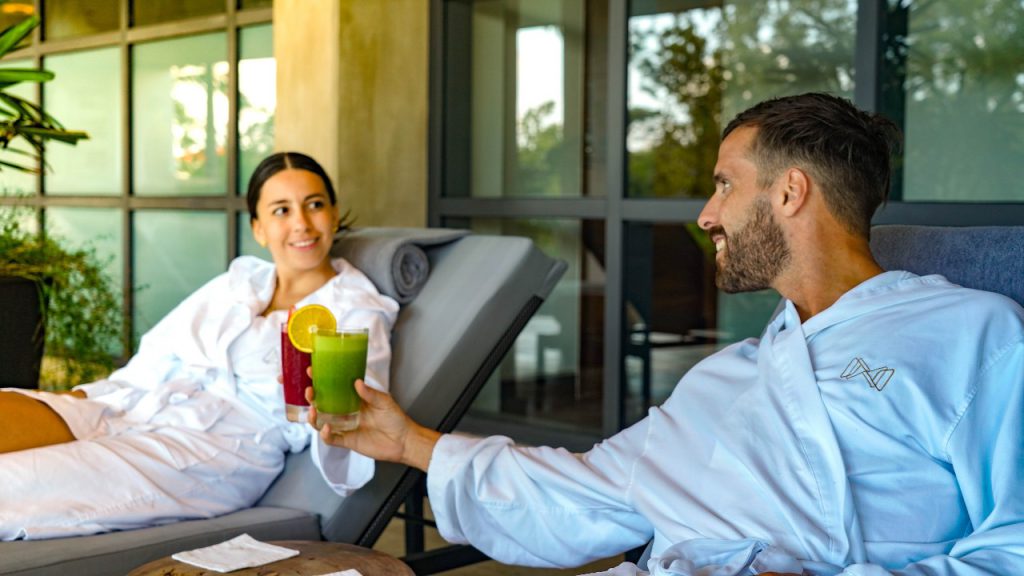 Looking for comments is one of the best recommendations when choosing the right spa, as you can find references from people who have already visited the place, along with some of their personal photos that can give you a hint about what it looks like. But, be careful! Do not rely on just one review site; check out TripAdvisor, Google, or even their social networks.
Take a look at what people say of NUUP Spa Playa Mujeres!
Location and Atmosphere Matters!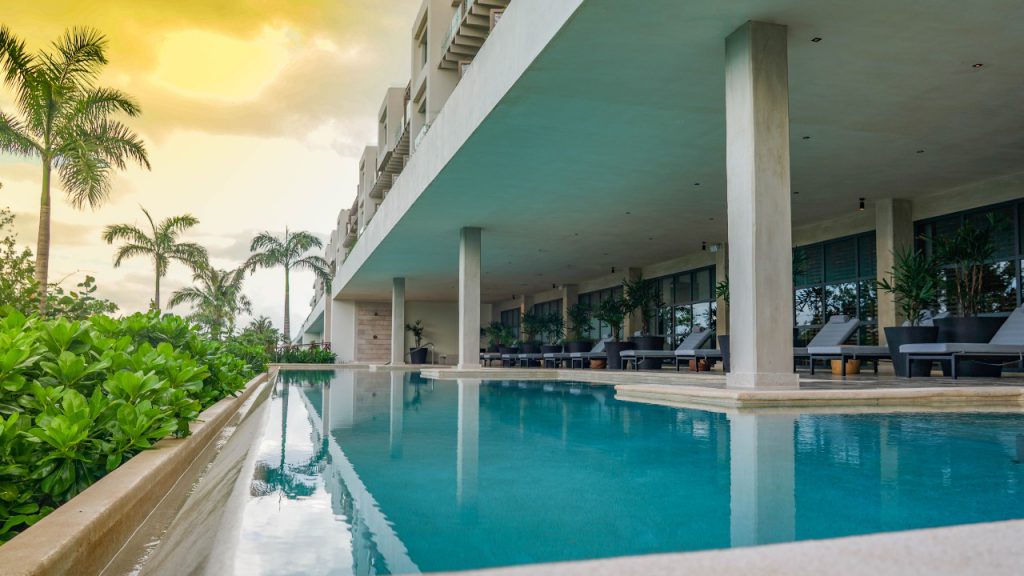 You probably go on vacation because you want to give yourself a break from your hectic city life. If you are planning to go to a spa, consider a place that is conveniently located, but also surrounded by a peaceful and natural environment. We are sure this will make your relaxing getaway even better!
NUUP Spa® Playa Mujeres is perfectly nestled amid abundant nature, accompanied by the fresh and calm sea breeze. Located in the private and secure gated community of Playa Mujeres, this spa welcomes both guests of ATELIER · ESTUDIO Playa Mujeres, and outside visitors who wish to enjoy not only the wonderful treatments, but also the incredible ambiance and world-class facilities.
NUUP Spa® Playa Mujeres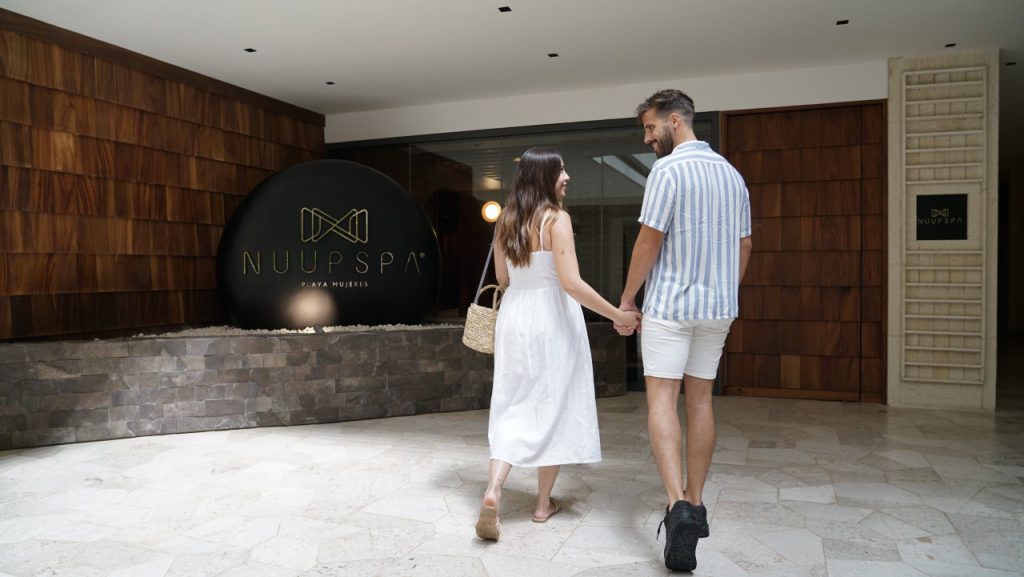 Our beautiful and state-of-the-art wellness center, NUUP Spa® Playa Mujeres, is located at the superb resort complex, ATELIER · ESTUDIO Playa Mujeres.
It is the best place to experience soulful relaxation and the revitalization of the body through a wide variety of sessions, treatments, cleansings, facials, massages, and therapies.
Here, you can indulge with unique treatments such as a relaxing massage using traditional Mexican rebozos, a prenatal massage, or an anti-pigmentation facial with vitamin C. It also features an outstanding hydrotherapy circuit that boasts a sensations shower, a ludic pool, a steam room, and a sauna.
Did you know that NUUP Spa® Playa Mujeres is a proud recipient of a 4-Star Certification by the renowned Forbes Travel Guide? This is a huge achievement for all Arteleros, especially for our professional therapists that will provide you with your favorite massage!
NUUP Spa® Cancun Playa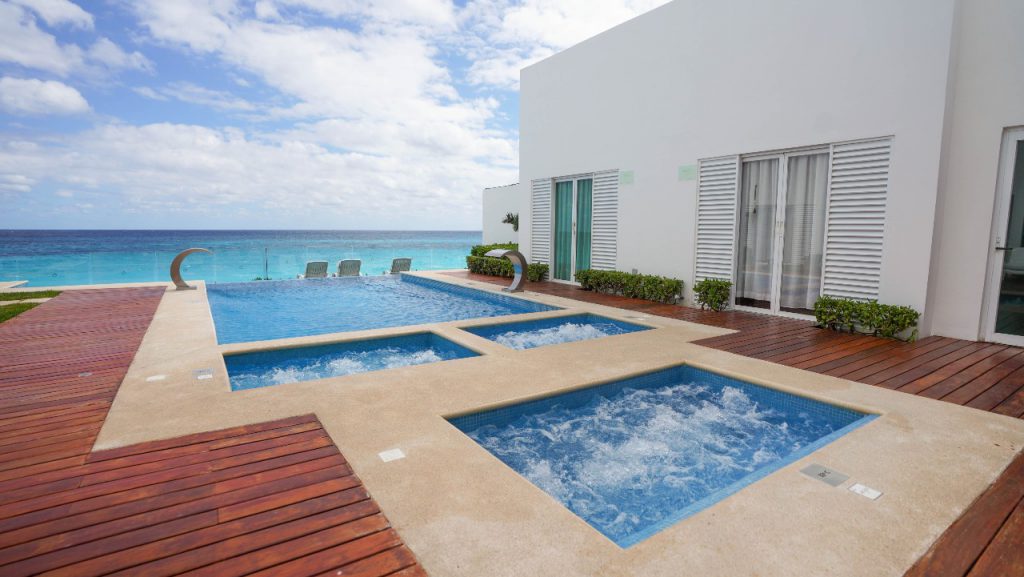 Located in the scenic Hotel Zone of Cancun, NUUP Spa® Cancun Playa is the perfect place to recenter and rejuvenate with services that induce a beneficial connection between mind, body, and spirit in an authentically relaxing way.
This modern and minimalistic boutique spa features a steam bath, a sauna, private cabins, and a private pool facing the breathtaking Caribbean Sea. It is the perfect place for a relaxing self-care day, a pampering massage, or a beauty treatment. This spa is not only for adults, as ÓLEO Cancun Playa is for all the family, the little ones can also enjoy the amazing treatments specially made for them. Sounds nice, right?
Now that you have an idea of how to choose the best spa for your vacation in Cancun, are you ready to fully relax? Share with us with which treatments are you going to treat yourself!Share with us with which treatments you are going to pamper yourself!