Come join us and raise your glasses with us as we celebrate all the dedicated, passionate, charismatic, and talented bartenders from every corner of the world in honor of World Bartender Day and look at the history behind the reasons regarding the annual celebration on the 24th of February!
Everyone who is on vacation realizes the importance of a good bartender and how amazing it feels to kick back and relax by the pool or in a chic indoor bar with a refreshing, bold, and innovative cocktail creation.
Raise Your Glass for Bartenders on Their Special Day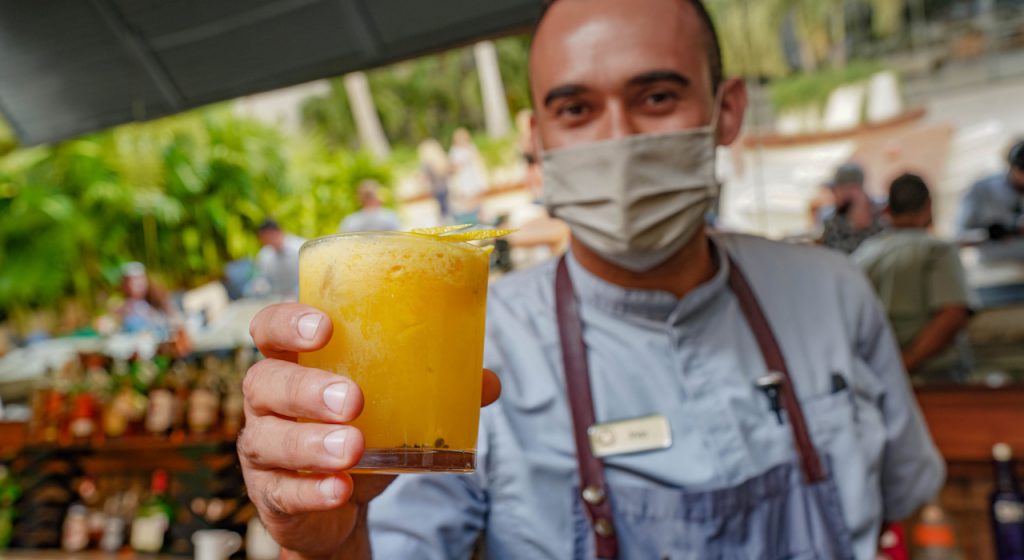 We can all agree that bartenders truly deserve a big shoutout and tons of admiration for the amazing work that they do. From early morning preparation of ingredients to late nights centered around precise and efficient magical mixology creations with a full house of customers, bartenders have an interestingly intense job that is worth recognizing.
That's why at ATELIER de Hoteles all-inclusive resorts in Cancun we are raising glasses to show these special heroes with aprons and shakers that they are valued and appreciated every day, but especially on February 24th, the date that has been officially dubbed World Bartender Day.
Honoring Bartenders and Sharing Appreciation
There are so many ways to show bartenders that you care and value all the work that they do to ensure that you have a good time, whether it may be at a resort on an all-inclusive vacation or at your favorite local bar at home that you enjoy visiting frequently.
Heroes with a Smile and a Shaker
Many are under the impression that bartending is an easy job that requires little skill and tact. The truth is bartending is far more complicated than the average person might think, and in all actuality, these professionals are heroes with aprons for being able to handle such a high-pressure environment while producing refreshing and delicate mixology masterpieces.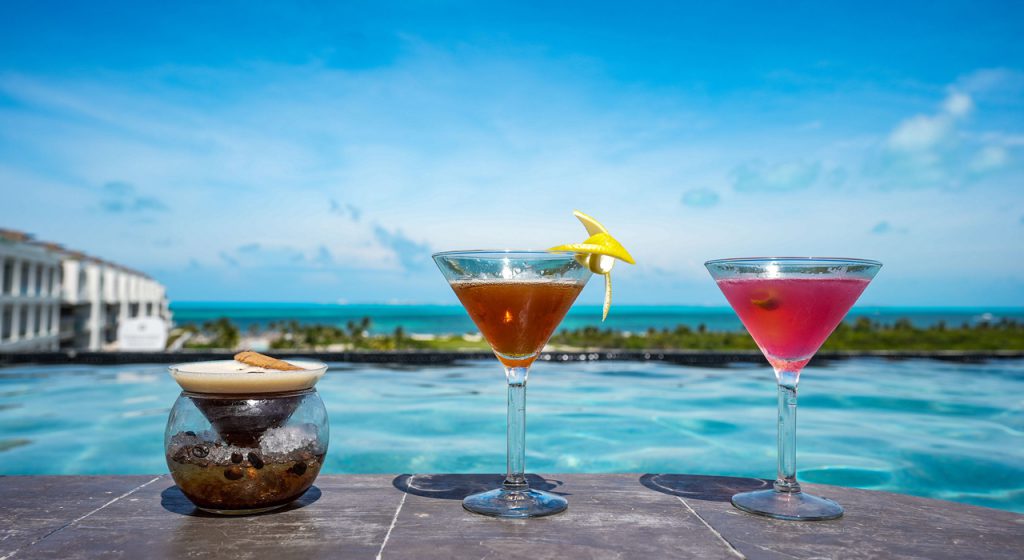 Behind the Scenes Duties
Before guests or clients even step foot inside a bar or establishment that prepares alcoholic beverages, a lot of side work is performed by bartenders prior to opening the doors.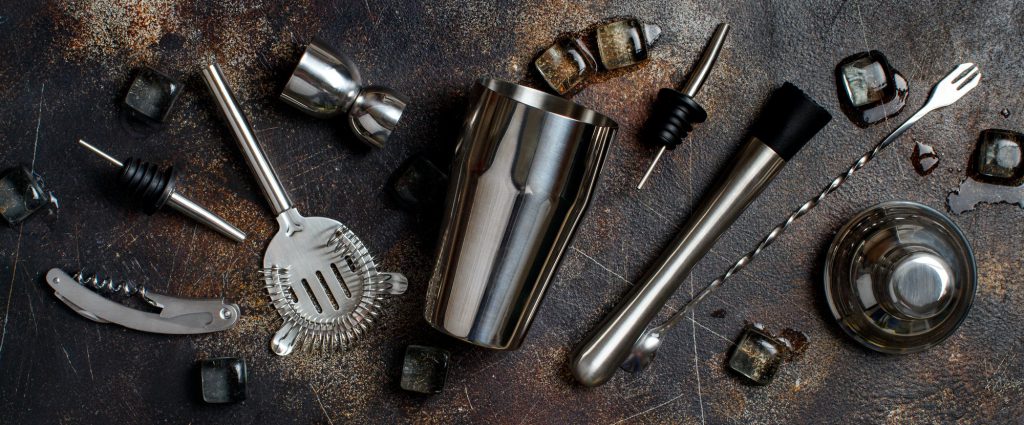 Preparing ingredients, cutting fruits, inspecting herbs, filling ice freezers, checking bottle inventory, washing dishes, filling kegs, cleaning blenders, shakers, and strainers, making sure all the necessary tools and essential bar accessories are sanitized and ready for action are just a few things that are on a bartender's to-do list before they start whipping up some Moscow Mules and Mezcal Margaritas.
ATELIER de Hoteles Shares Love With The Bar Staff
We understand that a good bar staff is essential to delivering a heartfelt all-inclusive experience to our guests, and we take great pride in our team of bartenders and mixologists who are continuously giving it their all when making signature drinks or classic cocktail favorites for our guests at any of the ATELIER de Hoteles properties.
All-Inclusive Mixology Creations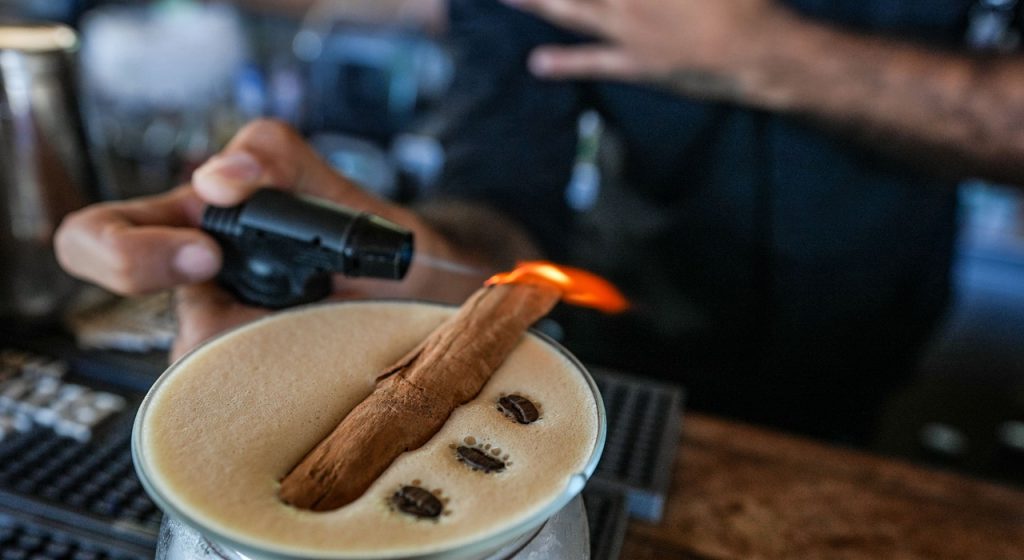 All-inclusive resorts tend to emphasize the importance of unique and innovative cocktail menus while also incorporating bartenders that are self-directed, creative, and motivated to surprise guests with delicious inventions of their own.
Take a look at some of the mixology creations that you can enjoy during your vacation: Top 5 Cocktails to Vibe with at El Bar de La Calle, available at ATELIER Playa Mujeres.
Premium Liquors and Fresh Ingredients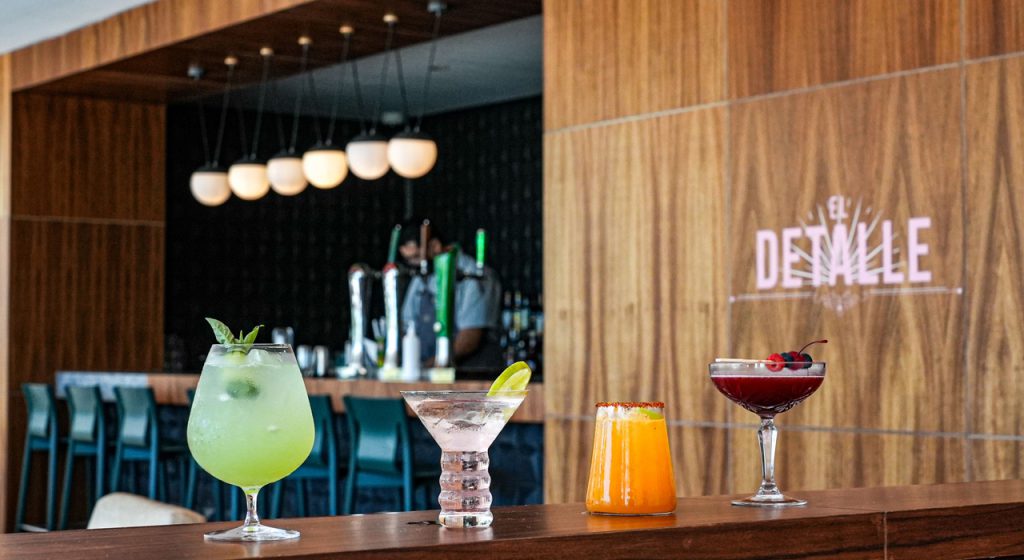 Good bars with exceptional bartenders and mixologists, such as the ones found at the various ATELIER de Hoteles' properties in the Cancun-Playa Mujeres area, will always use the freshest fruits, vegetables, juices, fusion tinctures, herbs, and spices to guarantee that the flavor is genuine, sensorial, and perfectly balanced when paired with the intended alcohol ingredients.
All About World Bartender Day
The exact year that World Bartender Day was created and the person who initially decided that February 24th should be the official celebration date are not known facts, however, the art of mixology and the craft of blending ingredients that complement the endless varieties of spirits dates back centuries.
World Bartender Day is a great opportunity to empathize with these hospitality professionals and to also get a deeper understanding of the artistic talent and patience that they possess in their day-to-day work lives.
Keeping the Tradition Alive Today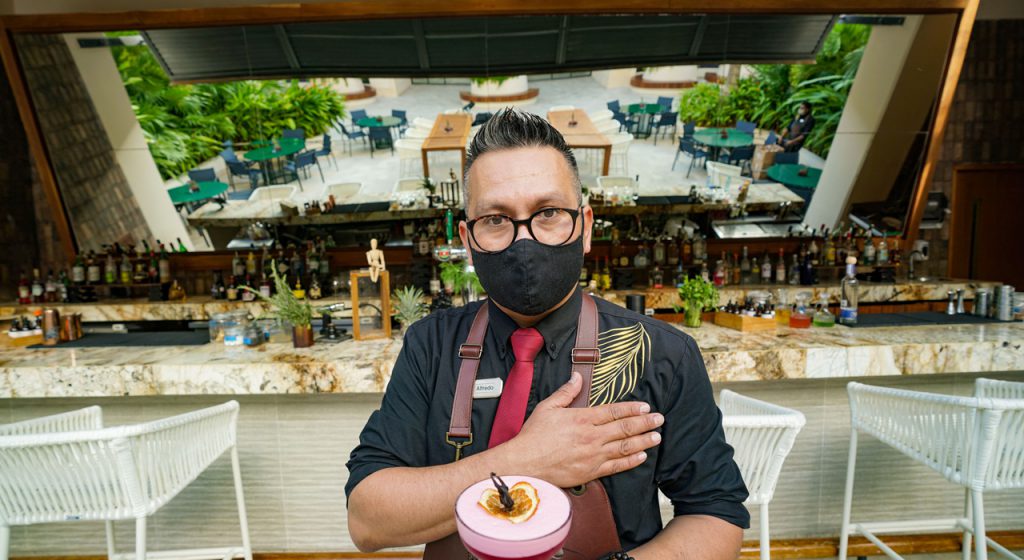 Wherever you are on World Bartender Day, you can show your gratitude to those shaking and mixing behind the counter by always remembering to say "please" and "thank you," by leaving a generous tip that shows them they are valued and that you understand that gratuities are their major source of income.
You can make your bartender smile and feel extra special by simply telling them "Hey, today is World Bartender Day and I want you to know that I appreciate you, your amount of talent, your patience, and your dedication to the lovely art of mixology!"
How do you make your bartender feel special and appreciated?
-and-
This year, will you be celebrating World Bartender Day at your favorite local establishment, or are you going to be raising your glass with new drinks by the pool at a resort on vacation?