If you're wondering if it's safe traveling to Cancun during hurricane season. . . The answer is yes!
Now, don't get us wrong, we understand that hurricanes have the potential to create scary and dangerous situations, and should be taken seriously.
Getting Prepared for the Hurricanes Season
In Cancun and the Riviera Maya, and at all of ATELIER de Hoteles resorts, in coordination with local and state authorities, co-workers of all levels are trained and prepared to handle extreme weather phenomena like hurricanes to assure all tourists and hotel guests a safe vacation.
But, honestly, the chances of a major hurricane negatively impacting your vacation plans are slim, and life is too short to live in fear!
Nature is random and a few more storms than usual might pay visits to our turquoise shores, but it's not something to be worried about, and it's not worth canceling an amazing trip to Cancun.
Cancun Hurricane Season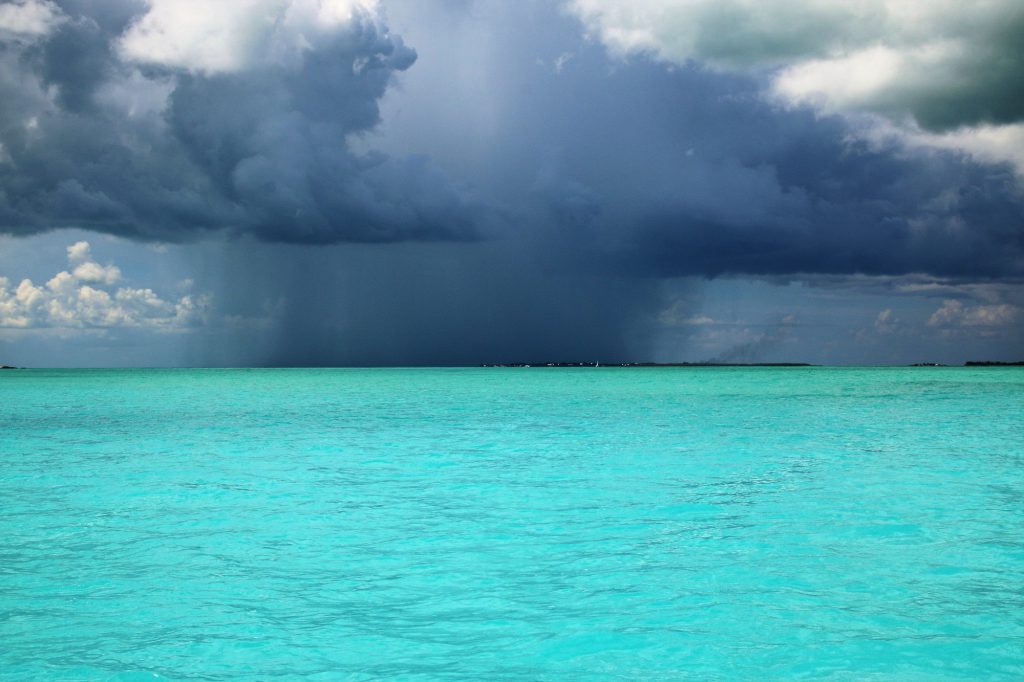 Hurricane season spans from June to November and simply tends to be a time of year when it rains more. Yes, the occasional tropical storm or hurricane passes by, but it doesn´t happen often at all!
You may have heard of the bizarre climatic events from 2020 and think that perhaps it is a good idea to avoid the Mexican Caribbean at this time of year.
Although Cancun did have a few meteorological events during that time, it was nothing major and the preventative measures allowed the unusual weather conditions to occur without ever affecting the security of our tourists or our citizens.
In fact, for three decades there have only been two major hurricanes, so don't let the negative hype deter you from coming to spend your vacation time in Cancun or Playa Mujeres during the late summer months or in the early fall ones.
Unlikely weather conditions that could arise, there are so many perks to traveling to Cancun and the surrounding areas during hurricanes season, especially in the later months when fall is in full swing.
The Plus Side to Traveling to Cancun During the Hurricane Season
Sometimes it's even better to pack your bags and embark on an exciting Cancun adventure during hurricane season!
The Mexican Caribbean is one of the most visited regions in the world. Cancun, Playa Mujeres, Playa del Carmen, Cozumel, Isla Mujeres, and the Riviera Maya are all found here and see millions and millions of visitors annually.
We have high and low seasons, just like in all other major attractive tourist destinations.
Lucky for hurricane season travelers, most people are back to the grind of school and work, so the fortunate explorers who come between the August and November months may even enjoy their getaways a bit more because there aren't as many tourists as there are during other times of the year.
That means fewer crowds, less waiting, more pool and beach space, and sometimes even cheaper flights and accommodations!
Advantages of Traveling During the Hurricane Season
It may be an even better deal for your pocketbook to embark on a well-deserved barefoot luxury experience this time of year.
You have the possibility of saving big on flights, resort reservations, upgrades, special amenities, and tours and excursions.
Better yet, imagine the level of tranquility and the amount of personalization from all-inclusive resort services that you get to experience when it's not quite as busy and crowded.
That being said, if you are down to chill in a more relaxed environment with fewer people around and perhaps at a lower cost, and if you are willing to deal with maybe a few minutes of intermittent light tropical shower accompanied by a quick clouded break from the sun to cool you off on a couple of your vacation days, then please don't hesitate to book your trip and enjoy all that we have to offer during hurricane season on the Mexican Caribbean coastline.
Vacation with Ease, You're Safe Here
At this point, what are you waiting for?
Book your stay during the late summer and fall months when the presence of fewer people will ensure you have an even more relaxing time and soak up the benefits of traveling to Cancun during the hurricane season, and the areas around while being sure that in the event of an irregular weather event, you will be fine.
If you happen to be here and a strong storm or hurricane barges on through, don't worry!
Thanks to technology, we can closely monitor any potential situations long before they occur.
What Actions Are Taken During the Hurricane Season in Cancun?
Like we said and like you probably understand as well, the likelihood of this happening isn't high at all, and you will surely have the time of your life while traveling to Cancun during the hurricanes season and fall months when these phenomena are technically in full bloom.
Co-workers at ATELIER de Hoteles' all-inclusive resorts, as well as in some other hotels and resorts in the Mexican Caribbean, are fully trained and prepared to promptly and efficiently take all necessary steps to ensure the safety of everyone.
Furthermore, most hotels have established emergency protocols in case of evacuation, if necessary, as facilities in Cancun are built and equipped to confidently withstand these types of weather phenomena.
Luckily, these storms (that can surprisingly be beautiful and refreshing) don't tend to last long, they spice up your tropical experience, and before you know it the sun is shining again!
In conclusion, don't be afraid to snag an amazing deal on a great Cancun getaway during hurricane season.
We'll be waiting for you here at our ATELIER de Hoteles resorts, and regardless of what time of year you decide to come, we would like to assure you that no matter what the weather conditions are like we will make our best for you to have the most unforgettable Mexican Caribbean vacation ever!
We'd be happy to answer any questions regarding Cancun travel, so leave them in the comments below!
Have you ever traveled to Cancun during hurricane season? Let us know about your experience in the comment box below.