Does September 16th ring a bell? Well, it should, because it is Mexican Independence Day!
Lucky for you, it is also right around the corner…so maybe this will motivate you to come on down and join us for an authentic and inspiring Mexican celebration.
Now, before you come to sip on Mexican beer and scarf down with enticing regional cuisine with us, let's take a look at this major celebration in Mexico.
Mexican Independence History and Tradition
The biggest and most important national holiday in Mexico is Independence Day, where the official fight for freedom began with the declaration of separation from the Spaniards in Mexico City on September 16, 1810.
However, the celebration starts on September 15th, with the "Cry of Dolores," representing the pre-declaration and original scream for liberty that occurred the night before in the city of Dolores, in the Mexican state of Guanajuato, on September 15th.
If you are in Mexico at any time between the end of August and the month of September, you will get a real feel for the patriotic sentiment that colorfully and cheerfully surrounds you.
There will be tons of Mexican color, endless traditional food, and drinks, lots of singing and dancing, and amazing festive vibes that are authentically enticing and colorful in spirit.
What to Expect on the 15th and 16th of September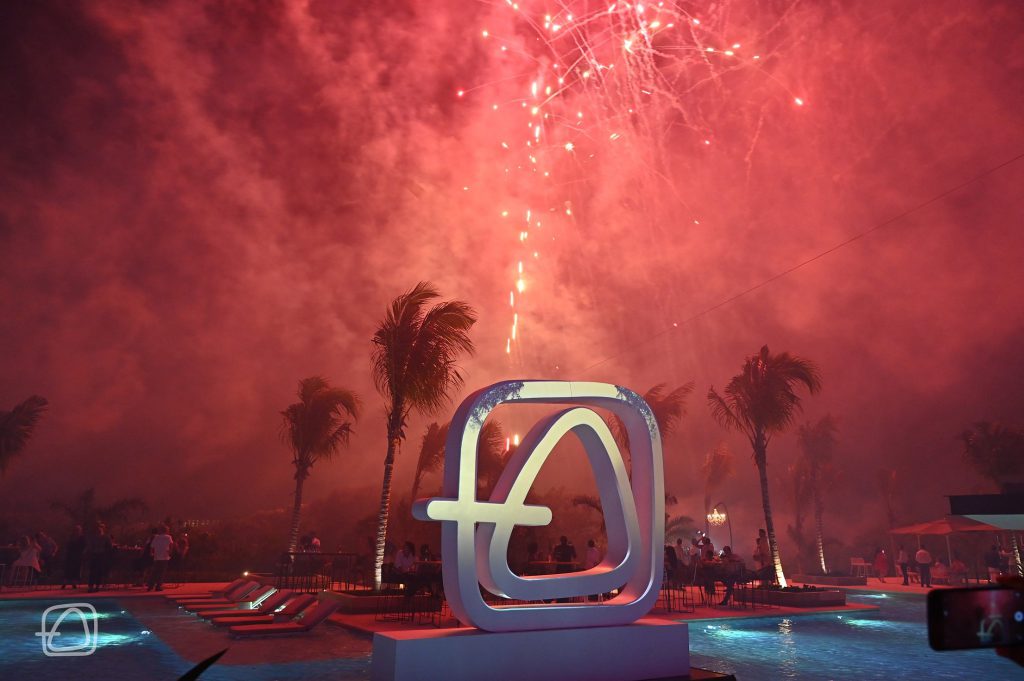 Whether you are staying at a beach, urban, business, or luxury resort, like ATELIER · ESTUDIO Playa Mujeres, you can rest assured that you will enjoy unlimited fun at the resort, or across the city.
Some resorts include a varied program of activities, special dinners, and some arrangements during the whole month, making your stay even more special!
Leading up to Independence Day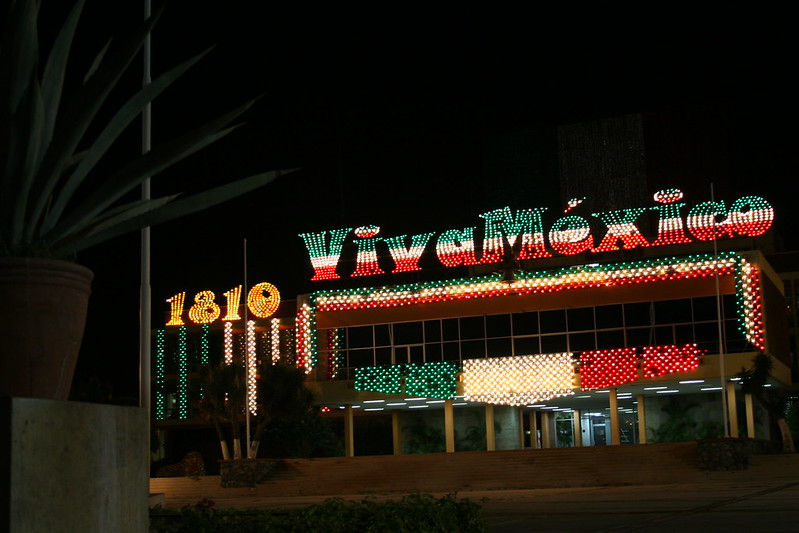 You will start to see green, white, and red decoration everywhere as a representation of the beloved Mexican flag.
Face painting, cookies, candies, clothing, dishes, coffee mugs, posters, ribbons…you name it, and it will be probably green, white, and red!
During the Mexican Independence Day celebration, you will also witness fireworks in the loud welcoming of September 16th as the clock strikes midnight and when all the symbolic explosions are heard along with the "Cry of Dolores," which is the collective shouting of "¡Viva Mexico!" over and over again in every corner of the country.
On the Evening of September 15th – Get Ready to Go All Out in Mexican Style
Tequila is a norm and you'll be clinking and raising your glass in honor of independence. Then you can wash it down with one of many traditional Mexican beers.
If you don't drink alcohol, don't worry… enjoy a sweet and creamy horchata or a refreshing jamaica or tamarindo water.
For the Foodies…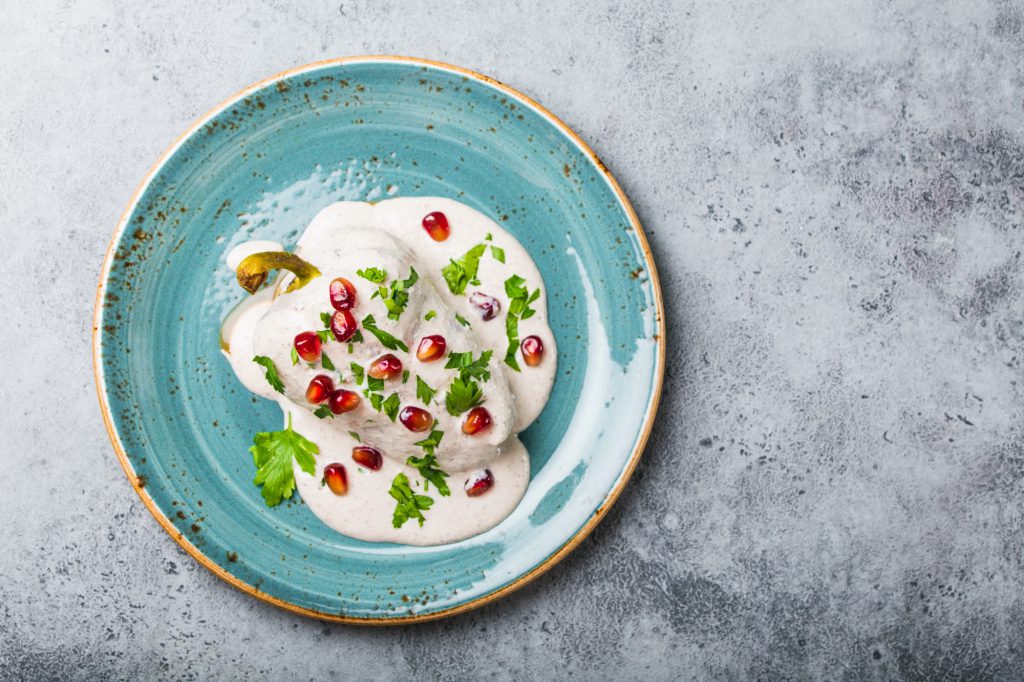 If you are staying either at ATELIER · ESTUDIO Playa Mujeres, or ÓLEO Cancun Playa, pay a visit to any restaurant to savor tamales, delicious traditional pozole, or order fantastic "Chiles en Nogada" to enjoy in the comfort of your suite.
See if you can finish a whole Tlayuda (almost like a massive fusion of a semi-crunchy taco and a quesadilla, the base ingredients being beans, cheese, chicken or beef, salsa, radish, avocado, etc.) where the taste of Oaxaca will simply amaze you.
Dip your spoon into your pozole dish and get ready to have the traditional flavors of Jalisco dance with your taste buds.
For dessert, maybe savor a delicious flan, bread pudding, or a tricolored gelatin delight, and some coconut candy or a creamy Mazapan!
Honestly, as far as food is concerned, we could go on forever!
Time to Make Some Noise
Once your belly is full and you are feeling a little happy, get ready for that wonderfully rambunctious fireworks display we mentioned!
Also, brace yourself for the sound of kids and even adults blowing whistles, making as much noise as possible on sound machines, and with anything that can be banged for that matter, engulfing you in a sensory experience of prideful awakening.
In all honesty, the pride and happiness of this festive time of year will have you wanting to be Mexican too!
Come Celebrate With Us!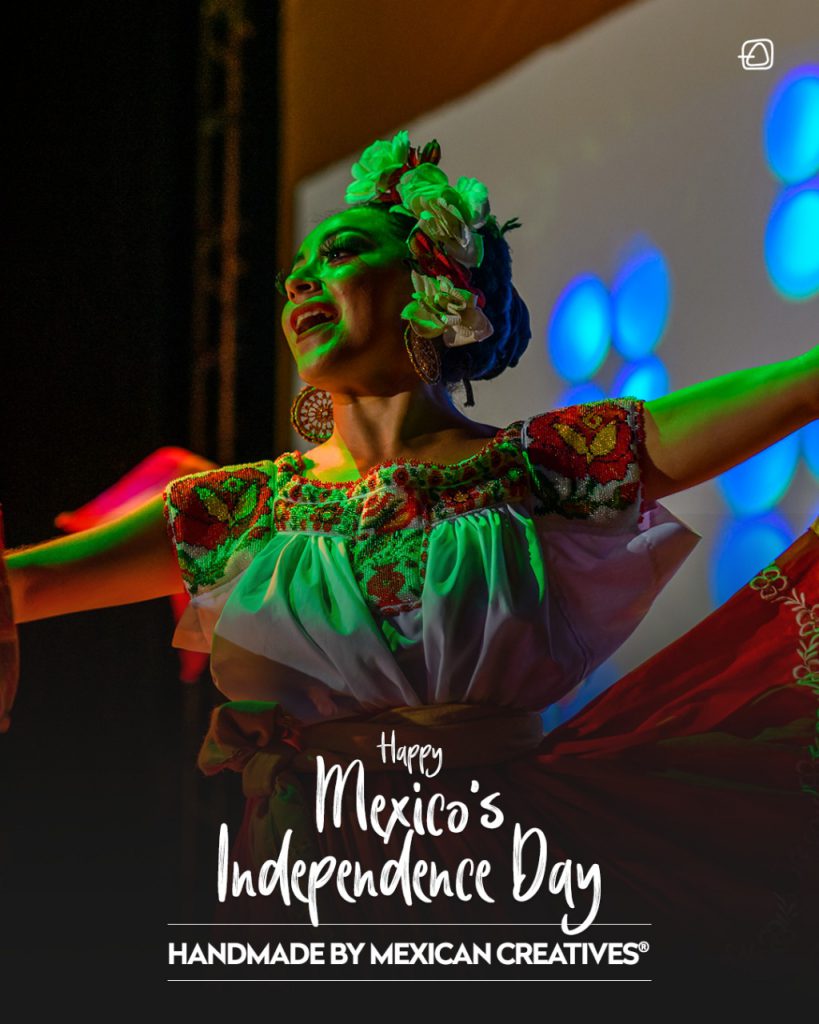 Get ready to scream "¡Viva México!" at the top of your lungs, while you raise your tequila glass to honor Mexican Independence Day!
If you are planning an early autumn trip to Cancun, or any part of Mexico, get ready to experience that rich and inspiring Mexican spirit in the most patriotic, profound, and historical way possible with the endless Independence Day celebrations that will stay embedded in your memory and your heart forever.
Party it up at ATELIER de Hoteles Resorts
You are extra welcome to celebrate with us here at ATELIER • ESTUDIO Playa Mujeres where we have some great and exciting patriotic events lined up for the 15th of September.
At ATELIER Playa Mujeres:
"Mexican Landscapes Oil Painting" workshop
Live Performances
Mexican Folklore Dance at El Deseo Theater Bar
"Grito de Independencia" – the shouting of "¡Viva México!"
Mexican DJ Party at El Deseo Theater Bar
At ESTUDIO Playa Mujeres:
"Create your own ballcap with Mexican designs" workshop
Festival of Mexican Games
Live Performance fom Trío Vernáculo – an authentically Mexican band
"Grito de Independencia" – the shouting of "¡Viva México!"
At ÓLEO Cancún Playa:
Mexican Breakfast at Restaurant AZUL
Trivia Game
Handcrafting of Mexican Bracelets
"Little Bags" Tournament
Mexican Cart (snacks)
Game of "Little Rooster"
Darts and Balloons
Lottery
Photo Session "Adelitas & Charro"
Mexican Dinner-Show
Mexican Ballet
Mariachi Performance
Our Festive Mexican Dining Options
Mercado 19
You will without a doubt embark on a Mexican food journey of September 16th proportions when you wander through Mercado 19 (ATELIER Playa Mujeres) – our contemporary representation of a traditional Mexican food market with a lot of class.
Here you'll find so many delicious and authentic national dishes, including some of the special treats mentioned earlier in the article.
La Consentida
For a patriotic eating journey for the whole family, check out the cozy and eclectic La Consentida (ESTUDIO Playa Mujeres) – an intimate and casual Mexican dining establishment with a post-modern Mexican art design that will compliment your culturing matching food selections perfectly.
El Suspiro
Take a twist on Mexican cuisine with our beautiful poolside al fresco dining spot El Suspiro (ATELIER and ESTUDIO Playa Mujeres) – home to our signature "Mexiterranean" cuisine where you can still be patriotic and try a variety of seafood offerings that are created by the fusion of national and Mediterranean flavors and ingredients.
María Dolores by Edgar Núñez
Furthermore, if you want to go all out profoundly and deeply in Mexican spirit in an even more exclusive and elegant way, try our award-winning María Dolores by Edgar Núñez restaurant.
Here, you will witness the epitome of Mexican pride and culture because the concept is a fusion of treasured pre-Hispanic recipes and flavors delicately combined with the modern gastronomical tendencies of Mexico.
Join us in ÓLEO Cancun Playa Mexican Party!
Enjoy an authentic spicy taco, savor a fresh ceviche, or dip your homemade chips into some molcajete-style guacamole at ÓLEO Cancún Playa´s Azul Restaurant, where you´ll get your soul ready for a true Mexican celebration.
If you'll be with us at ÓLEO Cancún Playa during this festive time, get ready for a fun-filled patriotic day! We have an entire list of activities and events planned for our Mexican Independence Day Party, which we will be throwing on September 15, 2021
If you are reserved for a stay here with u on the 15th of September, 2021 then you are in for a fantastic fiesta that will go all day long!
Get Ready for the Fiesta at ATELIER • ESTUDIO Playa Mujeres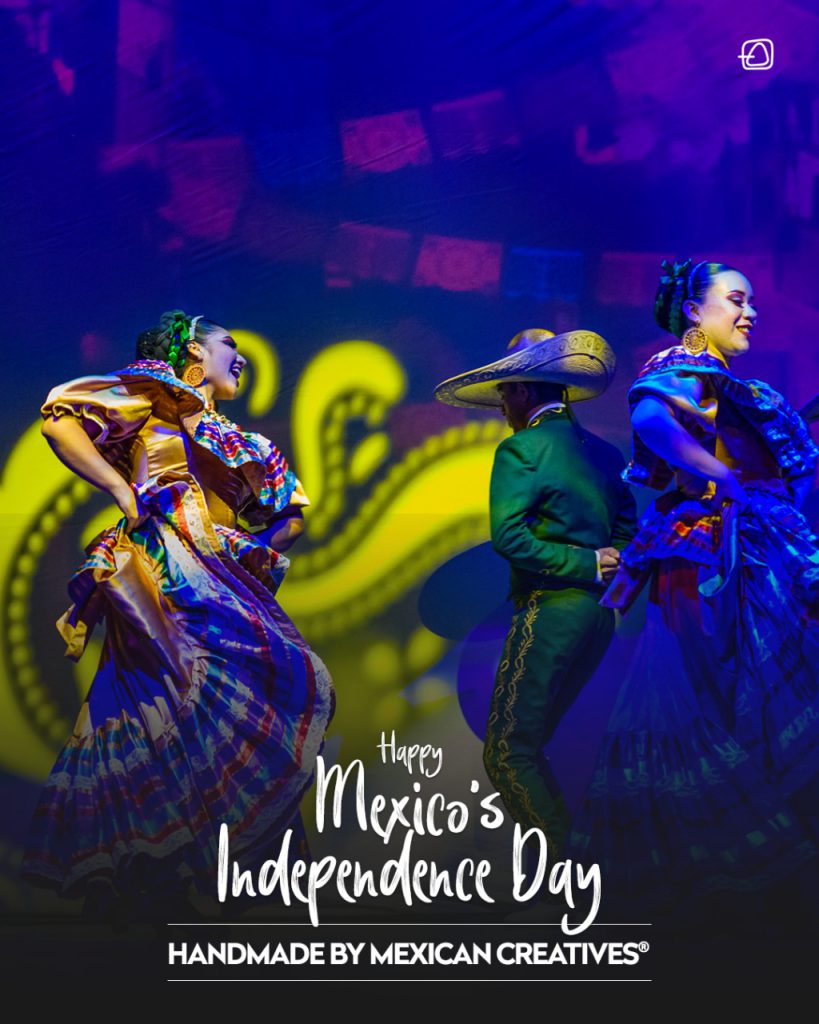 Check out our September specials here and start planning your Mexican Independence Day getaway in Cancun!
The authentic theme of contemporary Mexican art, the exciting events we have planned, and the locally authentic dining options at ATELIER • ESTUDIO Playa Mujeres will make for an unforgettably patriotic and enriching sensory experience out of your all-inclusive Mexican vacation.
We are excited and we can't wait to celebrate with you here at ATELIER • ESTUDIO Playa Mujeres in Cancun!
Let us know what your favorite Mexican dish, drink, or tradition is!